STATESBORO, Ga. – Amy Andrews recalls a moment from her sophomore year at Western Illinois when she watched the U.S. Women's National Team play against England. After a close first half, Alex Morgan scored the game-winning goal in the 41st minute. However, what stuck out to Amy was not the finish, nor the run; instead, it was how Morgan celebrated, holding up her hand to her mouth and mimicking the act of tea drinking.
Although Amy has looked up to Alex Morgan throughout her playing career, she instantly thought the celebration was more than just a celebration. Being from Birmingham, England, Amy's hometown pride resonated with her then.
 "I remember thinking, 'that's our thing, leave it to us.'"

Amy Andrews, Tormenta FC Forward
Since then, Amy has made the act of tea drinking her go-to celebration whenever she hits the back of the net. To Amy, the celebration has become an additional motivation to score. While at Tormenta FC, Amy has kept up her trademark to where teammates will celebrate with her by saying, "TEA! TEA!"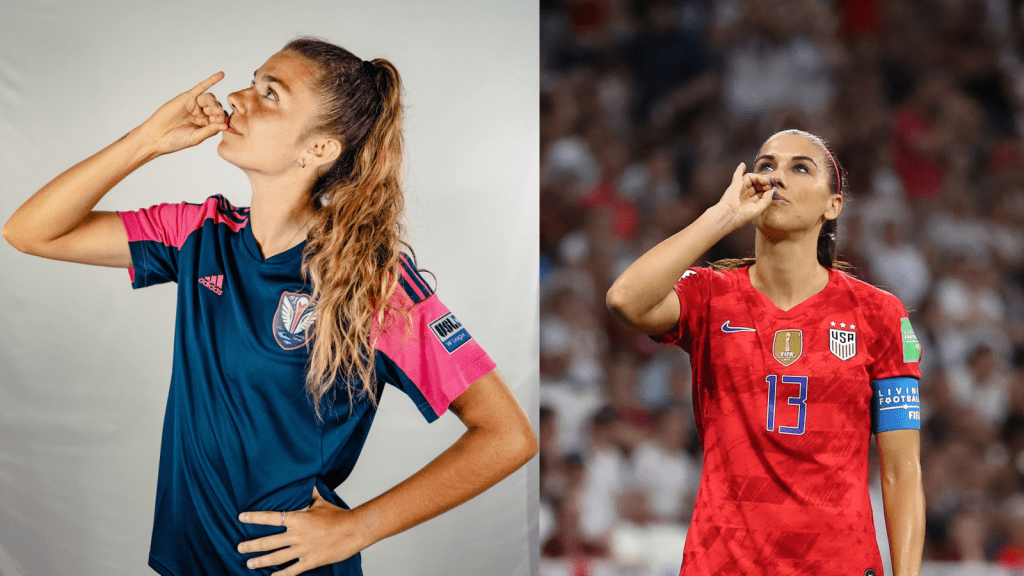 Amy remembers scoring her first goal while playing for South Georgia against Tennessee Soccer Club. She celebrated then and 10 more times (to date) while with Tormenta FC. Although Amy is leading the league in goals, she is hesitant to allow herself to feel comfortable with her success.
"Even though I'm scoring all these goals, I don't feel complete. There is still so much more to do."

Amy Andrews, Tormenta FC Forward
Amy dreams of being a professional soccer player in America someday. Her dream formed after coming to the U.S. and being offered a chance to play at Western Illinois. Playing for Tormenta FC's W League team is when Amy truly started to feel being a pro is in her realm of reality.
"I just wanna go pro so bad. That's my dream. Coming to Tormenta FC has made me realize I can do it." 

Amy Andrews, Tormenta FC Forward
Written by: Veda Broderick