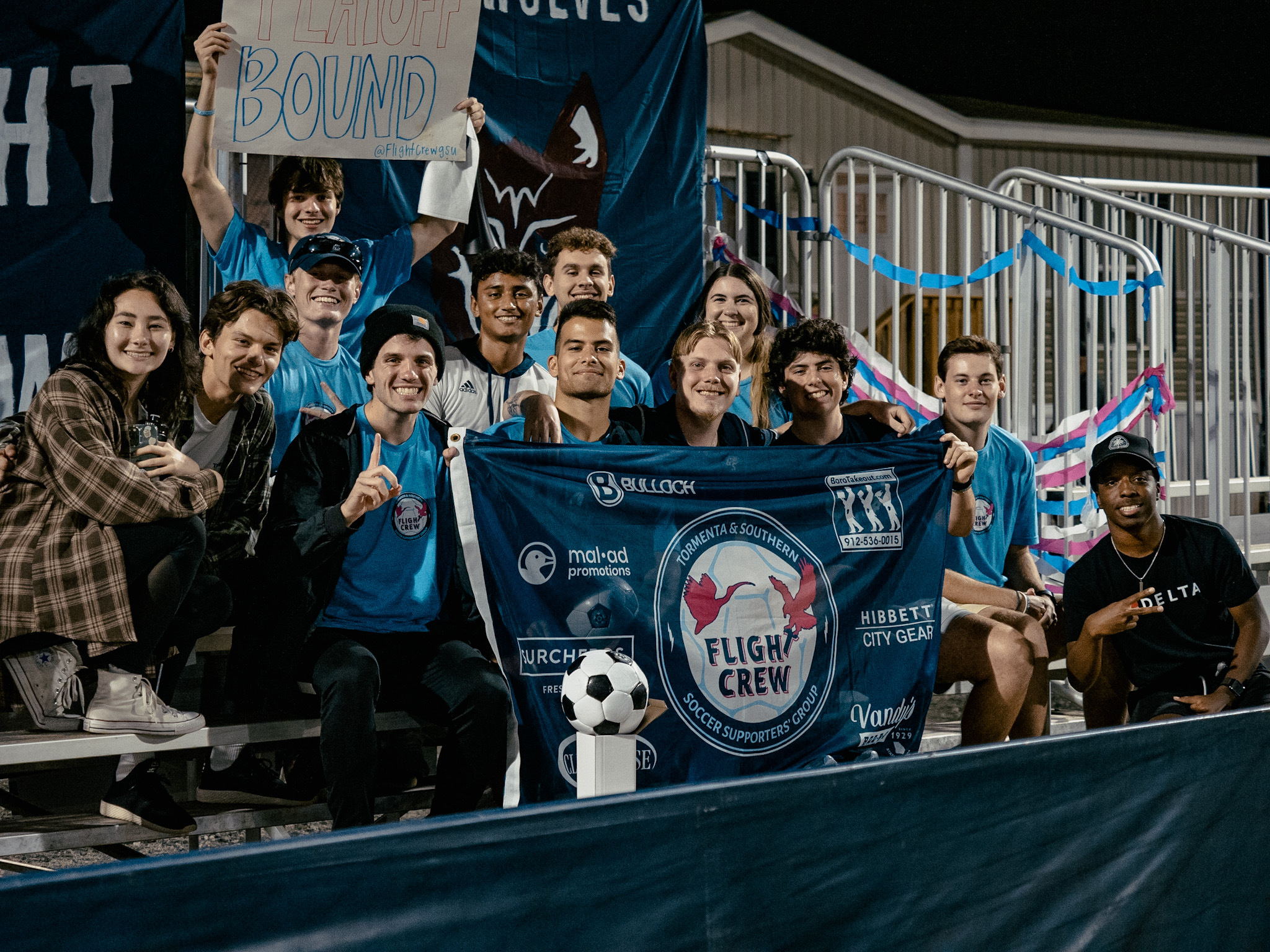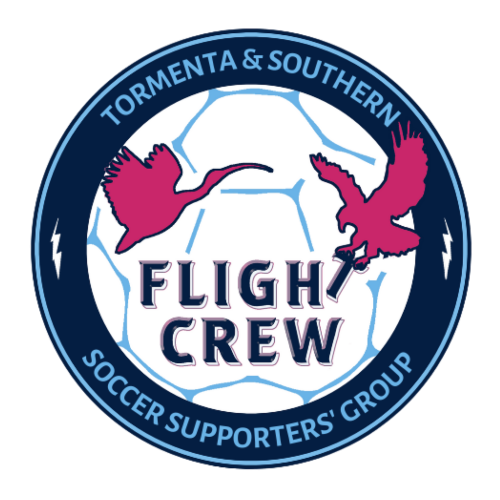 Georgia Southern Student Organization
---
What Is Flight Crew?
Flight Crew is a student-run Statesboro soccer supporters group and official Georgia Southern University organization.
When Was Flight Crew Created?
Flight Crew became an official Georgia Southern organization in January of 2022.
What Does Flight Crew Do?
Flight Crew holds a variety of soccer-related events on and off-campus such as FIFA tournaments and watch parties. Flight Crew also attends both Tormenta FC and Georgia Southern men's and women's matches. They look to energize the crowd and support the athletes on the pitch.
Why Join A Supporters' Group?
Joining a Supporters' Group can elevate one's typical game-day, experience. The Supporters' Section is the heartbeat of the stadium, the driving force behind the TFC every day, and the soul of game day.
Tormenta FC is working hard to provide the Supporters' Groups the best benefits and game-day experience – from tailgating space to early stadium entry. We want members of the Supporters' Section to rock on game days.
Joining Flight Crew grants you access to exclusive events, a t-shirt, and season tickets to all Tormenta matches!
If you are interested in joining Flight Crew, please visit https://linktr.ee/flightcrewgsu or email flightcrew@georgiasouthern.edu