About South Georgia Tormenta FC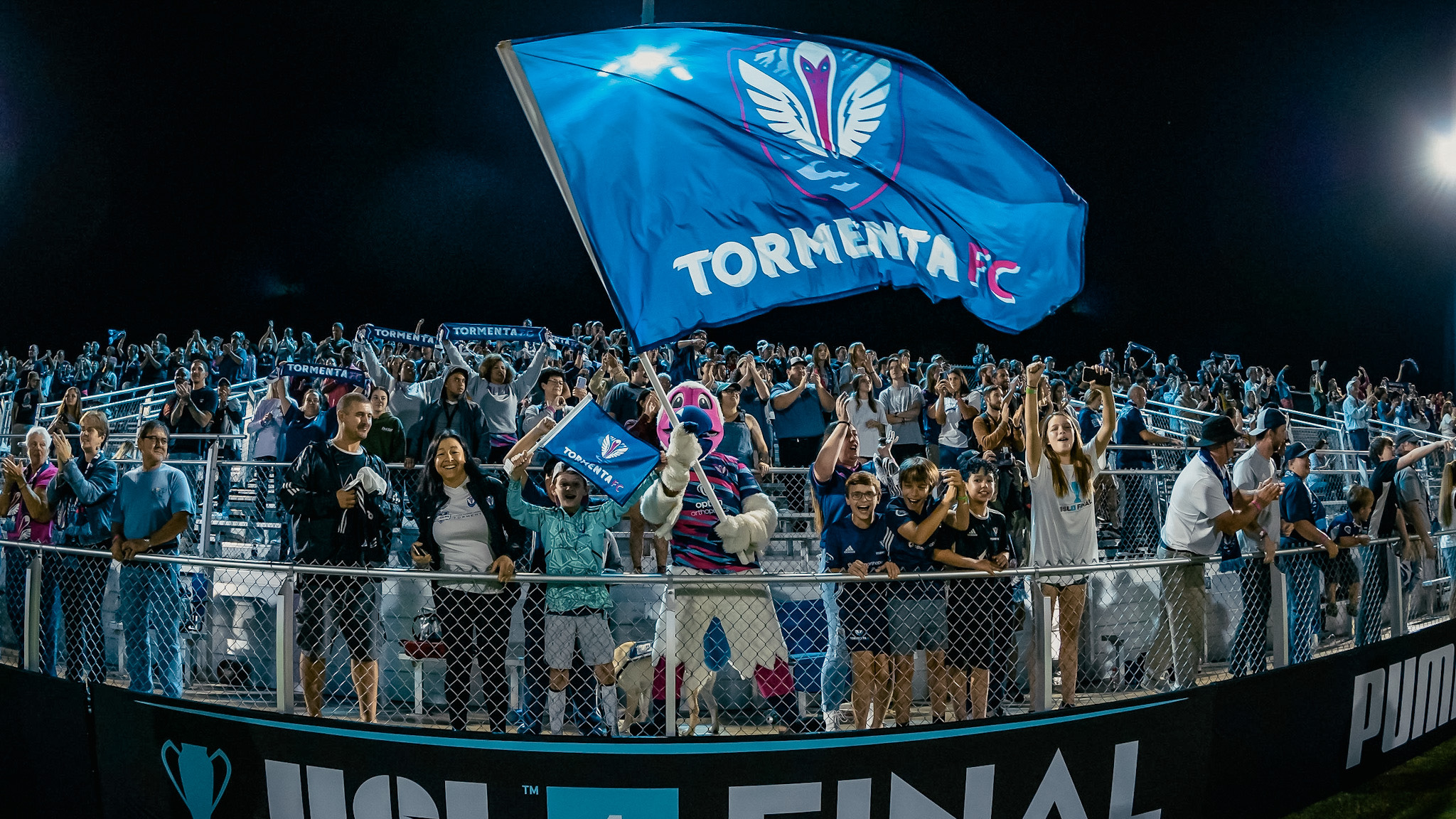 SOUTH GEORGIA TORMENTA FC
STATESBORO, GEORGIA, UNITED STATES
---
Founded in 2015, South Georgia Tormenta FC is a professional soccer club based in Statesboro, Georgia. Tormenta FC competes in the professional USL League One, the pre-professional USL League Two and the pre-professional USL W League, under the United Soccer League (USL), and has also established a thriving academy system throughout South Georgia and the Lowcountry of South Carolina. The club seeks to play an exciting brand of soccer featuring elite local, national and international players.
Starting competitive play in 2016, the club quickly established itself as one of the premier USL League Two teams across the United States before joining USL League One as the founding member of the league in 2019. With two elite men's teams competing in South Georgia, the club announced the formation of a USL W League team, which began play in 2022.
In four seasons of professional play, Tormenta FC has established itself as a hard-working side, providing a platform for professional players to shine while also providing opportunities for high performers in the club's Academy system. Notably, TFC finished third in the 2022 USL League One regular season standings, qualifying for the USL League One Playoffs for the first time in club history. After defeating the Charlotte Independence and Greenville Triumph SC in the playoffs, the professional side won the 2022 USL League One Final with a thrilling 2-1 victory against Chattanooga Red Wolves SC in front of a sold-out crowd of 3,045 at Tormenta Stadium in Statesboro, Georgia.
Meanwhile, the pre-professional men's team has continued to thrive since beginning play in 2016. In 2018, TFC 2 finished its season as champions of the Deep South Division. In 2019, TFC 2 repeated as Deep South Division champions and also won the League Two Southern Conference title, reaching the League Two Semifinals for the first time in club history. In 2021, TFC 2 finished the season with an impressive 10-3-1 record in the Deep South Division and earned a playoff spot for a third consecutive League Two season.
In 2022, Tormenta FC's W League team took the field for the first time and finished the inaugural season as national champions. The W League team completed the regular season with a 7-1-4 (W-L-D) record and were named South Central Division champions. Tormenta FC then defeated FC Miami City and Greenville Liberty FC in the playoffs to reach the W League Final. There, TFC won 2-1 against Minnesota Aurora FC in Eagan, Minnesota, to claim the title of 2022 USL W League Champions.
The club runs all USL team training sessions at the Tormenta FC Training Ground at 2704 Old Register Road in Statesboro, Georgia. In addition to being the home for all USL teams, Tormenta FC Training Ground hosts Academy matches throughout the year and Academy tournaments that draw thousands of participants and spectators.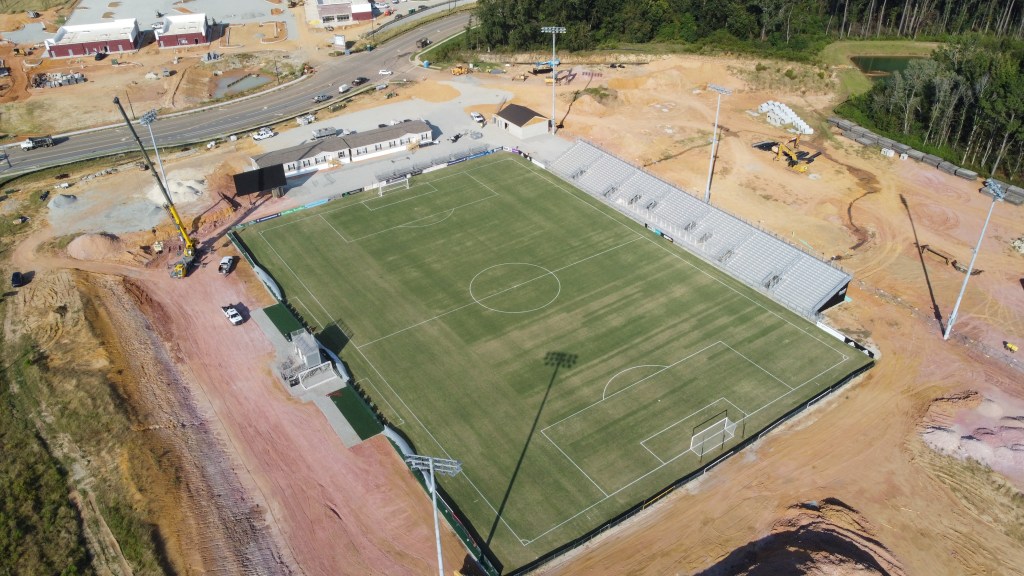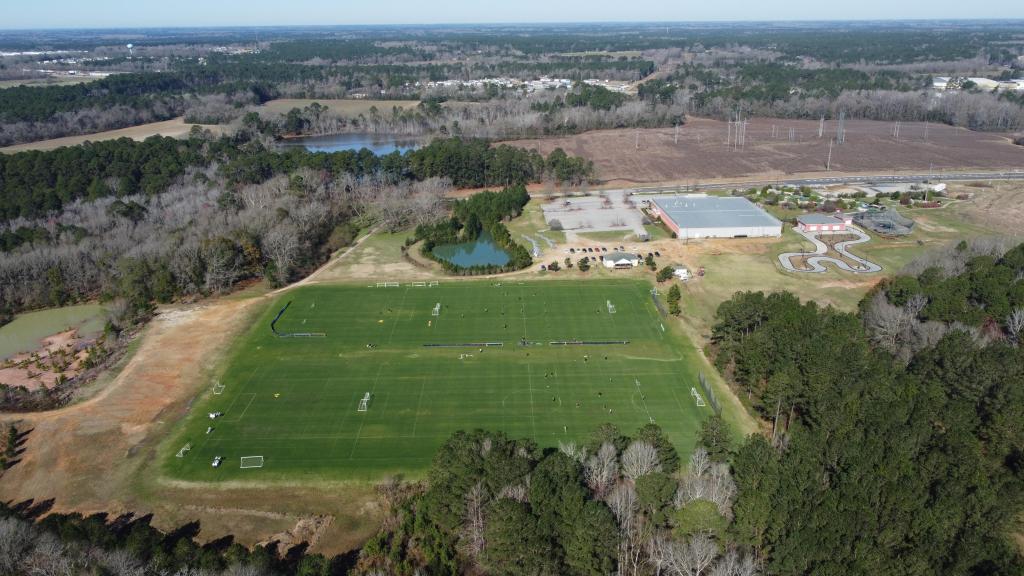 Tormenta FC is also constructing a new state-of-the-art 5,300-seat soccer-specific stadium in Statesboro. Currently being built next to The Clubhouse on Old Register Road, the new venue will provide an exciting and authentic professional soccer experience for fans and players alike.
---
---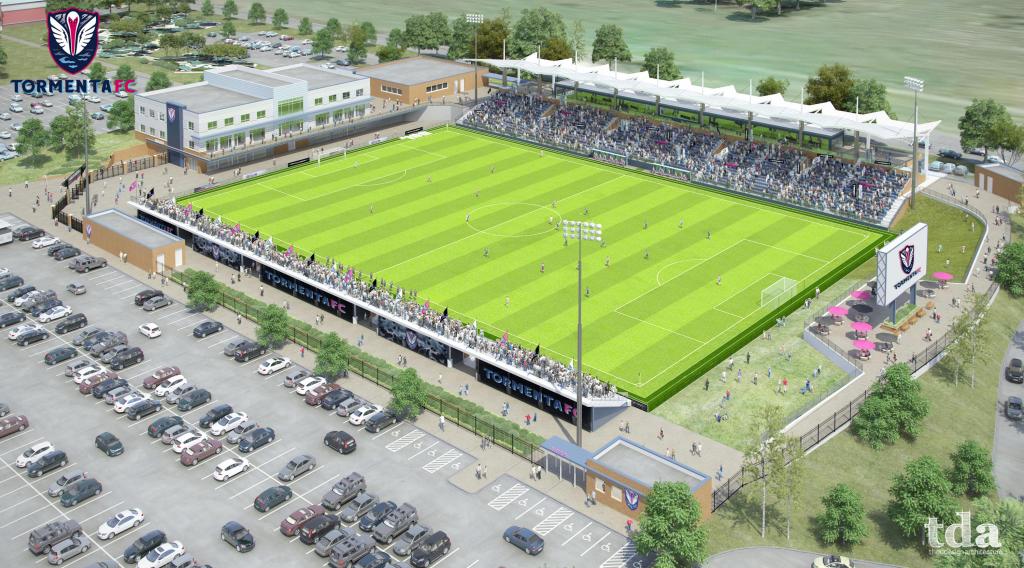 The USL League One team is led by Head Coach Ian Cameron, while he also serves as the Technical Director, overseeing the next generation of coaches and players across the entire organization, as well as the new USL Academy teams.
The franchise majority owners are Darin and Netra Van Tassell. They live in Statesboro, Georgia and have two sons, Whitt and Payne.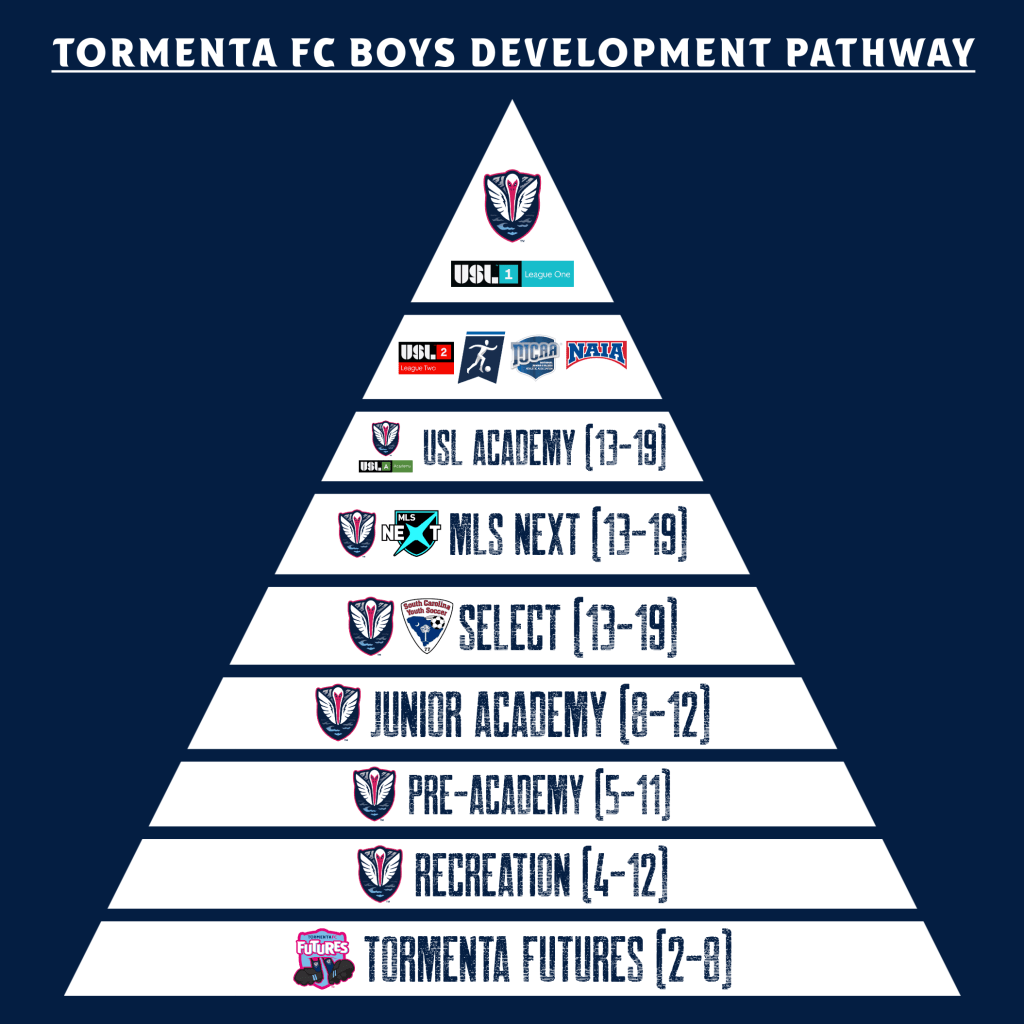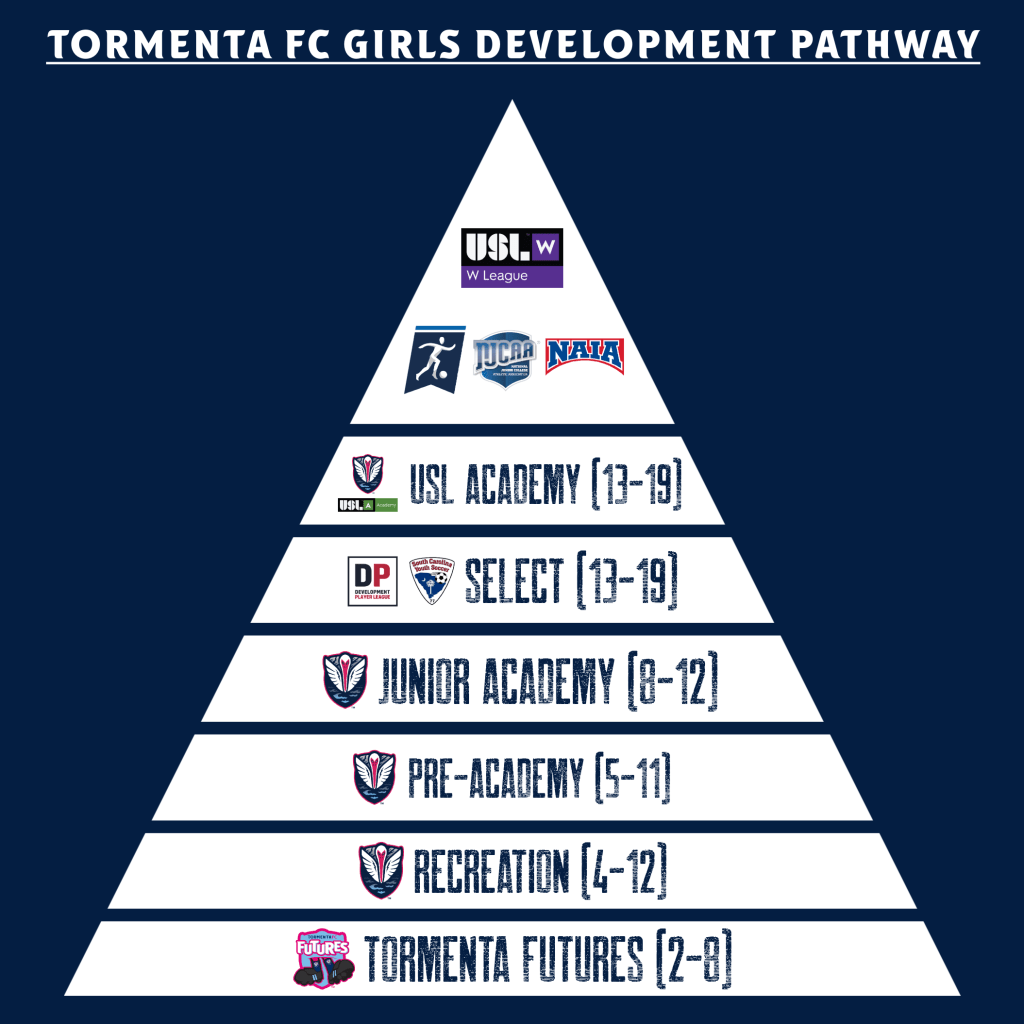 Vision
Provide High-Level Soccer to the Region: Tormenta FC endeavors to provide local soccer fans with quality soccer entertainment through our own games and by supporting exhibition matches featuring professional teams from other leagues. A supporting goal is to provide financial stability to ensure a long-term presence in the Statesboro community. With this in mind, the franchise will focus on building a strong foundation within the local business community and with soccer supporters' groups. We will also work with community leaders to be a catalyst for a soccer-specific stadium, but first, we will establish the economic viability of our franchise to support this future goal.
Develop Elite Players and Prepare Them to Play at the Next Level: A priority for any franchise is to develop players who will be promoted to higher levels of the sport. While we will field a team that can compete for championships, it is more important to cultivate their talent by providing an experienced coaching staff, a professional environment and high-level competition.
Serve as a Resource within the Statesboro and Savannah Soccer Community: As South Georgia's soccer team, Tormenta FC intends to support youth clubs, school and university teams and adult leagues by offering additional programs. Initial services include providing clinics for high school coaches, partnering with referees to provide training for high-level matches and working with our medical partners to educate coaches and participants on sports medicine. Long-term goals include leveraging our position to support the promotion of state and regional youth soccer tournaments and provide opportunities for soccer participants that face economic challenges. The growth of our youth soccer academy remains a chief priority of the franchise.
Develop Strong Local Partnerships: Tormenta FC will conduct business operations in a professional manner to foster long-term relationships with businesses and organizations. It is our desire to partner with area-owned businesses as sponsors, and buy locally for our organization when possible.
---