Recreation Soccer – Spring Registration Now Open
Tormenta FC Academy is looking forward to creating a fantastic experience for your family this spring in our recreation soccer program. We have created a youth soccer club that will restore and strengthen trust among players, parents, coaches, families, and communities to create an environment and culture in which all soccer playing participants can thrive. Reimagining the modern youth soccer club as a place for developing our children into young adults of character has inspired us to create a safe and inviting place for all children to play.
We look forward to working with all boys and girls between the ages of 3 and 14 in our recreation soccer program. Bring a full team of players or register as an individual, we have places for everybody in our soccer program.
The participation fee for this program is $100 and includes the uniform jersey and soccer socks for all participants. The Ibis Foundation graciously provides a grant to Tormenta FC Academy to provide 250 free recreation soccer registrations per season to families in need of assistance to participate in soccer.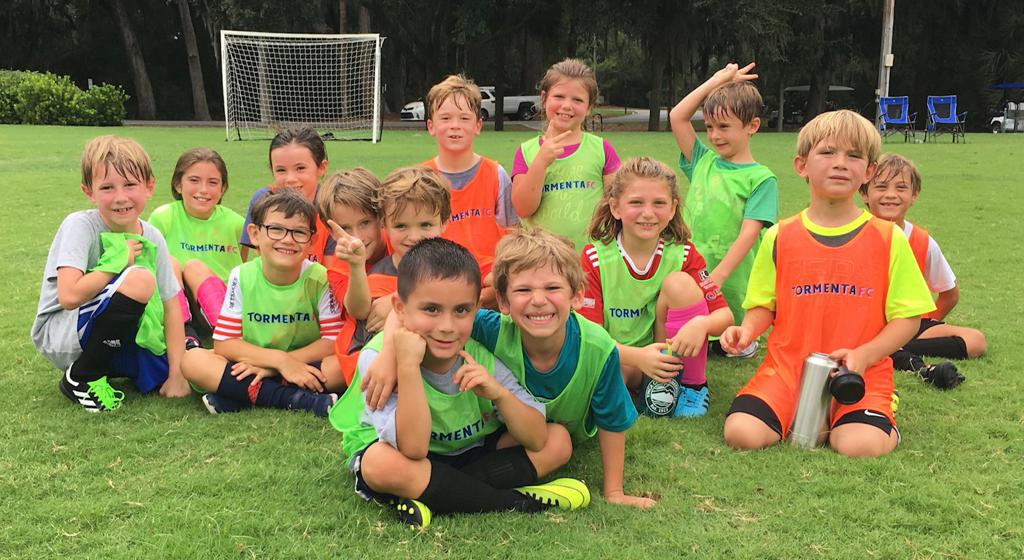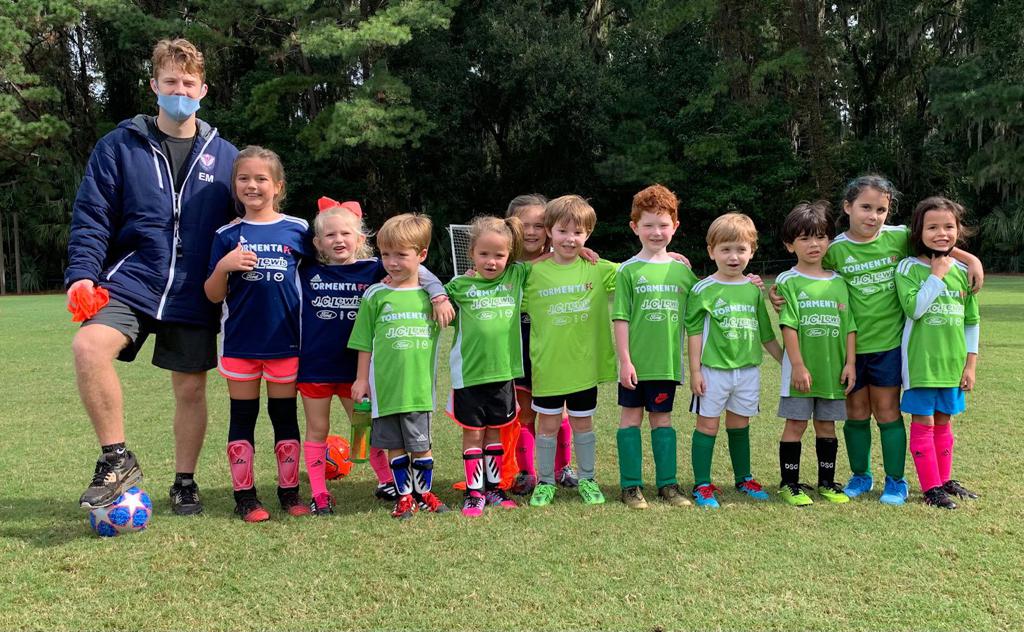 ---
We will feature a program that happens at the following locations:
Jennifer Ross Soccer Complex – Monday or Wednesday
USCB – Bluffton – Tuesday
Abolt O'Brien Field (Wilmington Island) – Tuesday
The Landings – Tuesday
Southbridge – Monday
Practice days at Jennifer Ross Soccer Complex will be assigned in correspondence with the needs of the individual teams.
Each player will receive a Tormenta FC Academy jersey specific to assigned team and socks to wear to training and game days. The player will be responsible for purchasing black soccer shorts to wear for all training and games.
---
Spring 2022 Meaningful Dates
Registration Deadline – Monday, February 14

Register by Monday, February 7th to get priority practice times and team placements

First Week of Practice Begins – February 21
First Saturday of Games – Saturday, March 5
Final Saturday of Games – Saturday, May 7
---
Programming will be designed for boys and girls at the following age groups:
4U Program –

Players born in 2018 – 3 versus 3 (suggested 6 on team)

6U Program

Players born in 2016 & 2017 – 3 versus 3 (suggested 6 on team)

8U Program

Players born in 2014 & 2015 – 5 versus 5 (suggested 8 on team)

10U Program

Players born in 2012 & 2013 – 5 versus 5 (suggested 8 on team)

12U Program

Players born 2010 & 2011 – 5 versus 5 (suggested 8 on team)

14U Program

Players born 2007, 2008 & 2009 – 5 versus 5 (suggested 8 on team)
---
Parent volunteers will coach the teams in training sessions and during the games. We would love to have you in this role. We will provide support with practice sessions as well as in game coaching tips. Please consider being a volunteer coach when you register your child.
Our recreation teams have a maximum of five players on the field for game days. By limiting numbers on the field, it is easier to put together teams as well as have each player have increased time on the ball, more game involvement, and more fun because everybody loves being around the ball.
Games are played on smaller fields so that each player will be around the ball and their teammates in supporting roles. Increased involvement leads to more fun and more skill development which is what we love to see happening with our players!!!
At the registration page, please let us know who you would like on your child's team and if you would like to coach. If you are unsure of other friends to be in the group, we will assign the team. Bring a full team or register as an individual, we have room for all participants at Tormenta FC Academy.
Questions?
Please contact Courtney Cawley with all questions and team requests at ccawley@tormentafc.com or 912-659-8191.