The Tormenta FC Academy affiliate program is designed to provide support and collaboration to soccer clubs in South Georgia and the Low Country of South Carolina. The program utilizes the support of the Tormenta FC professional club structure while maintaining a local focus that meets the needs of all youth players in the community. Created with the goal of leading the evolution of youth soccer, our affiliation program strives to provide a partnership in which our organizations cooperatively build an environment and culture in which all members thrive.
The affiliation with Tormenta FC offers a clear pathway for the local youth soccer community to reach the professional level of soccer. We will provide access to opportunities for enhancing our shared soccer experience while growing the passion for playing and viewing soccer to unprecedented levels.
Tormenta FC Academy wants to work hand in hand with other local clubs in creating a soccer community where the focus is on the best interests of the participants. Promoting and establishing a positive soccer experience ensures athletes, coaches, families, and other support groups interact in a cohesive manner to promote on and off field player success.
Through the Affiliate Program, Tormenta FC will offer:
Player Development Pathway
Youth and Pro Club Integration
Affiliate All-Star Experience
Guest Play Opportunities
Sweet Feet Programming Access
Monthly Newsletters
Affiliate Summit
Training Sessions
College Advisory Program
Academy Tournaments/College ID Camp
Player Evaluation Templates
Game Tickets
Tormenta FC Academy Camp
Pro Club Brand
Facility Agreement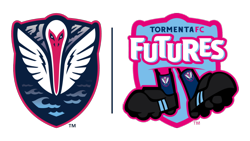 CURRENT ACADEMY AFFILIATES
Charleston United
Based in Charleston, South Carolina, Charleston United Soccer Club's goal is to provide advanced coaching, training and competition in the Lowcountry. Charleston United's passion is to teach the game, develop skills and continually grow as a competitive soccer club in a fun educational atmosphere.

Effingham Force Futbol Club
Formally known as the Effingham Sparx, Effingham Force Futbol Club has been making strides in creating our footprint in youth soccer. The club's practice field is in beautiful Effingham County, Georgia, at the Sandhill Soccer Complex. Effingham FC is a youth travel soccer club, keeping its travel local while playing in league games and local tournaments. For more information, click on the Effingham Force FC badge.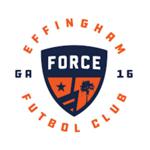 Walterboro Soccer Club
Walterboro Soccer Club offers the sport of soccer to the communities in and around Walterboro, South Carolina. The club was established in 1991 and is known as the Wildfire. The founders of our club were involved in fighting wildfires for the South Carolina Forestry Commission and are a 100 percent volunteer club. Walterboro SC offers soccer for players four years old through adult, residing on a 10-acre playing complex that came into existence in 2010 after extensive effort, hard work and generosity of club volunteers, private donors and city and county officials. For more information, click on the Walterboro SC badge.