Since 2015, the colors of light navy, sky blue, silver, and magenta have come together on the badge and kits of the TORMENTA FC players across South Georgia and the Lowcountry of South Carolina.
The light navy has served as the primary color for the club, while the secondary color of magenta has also been featured on every home jersey for the club (2016-22). Meanwhile, the club's sky blue secondary color appeared on Tormenta FC's USL League One jersey for the first and only time in 2022. The club's silver secondary color has never appeared on the official Tormenta FC jersey.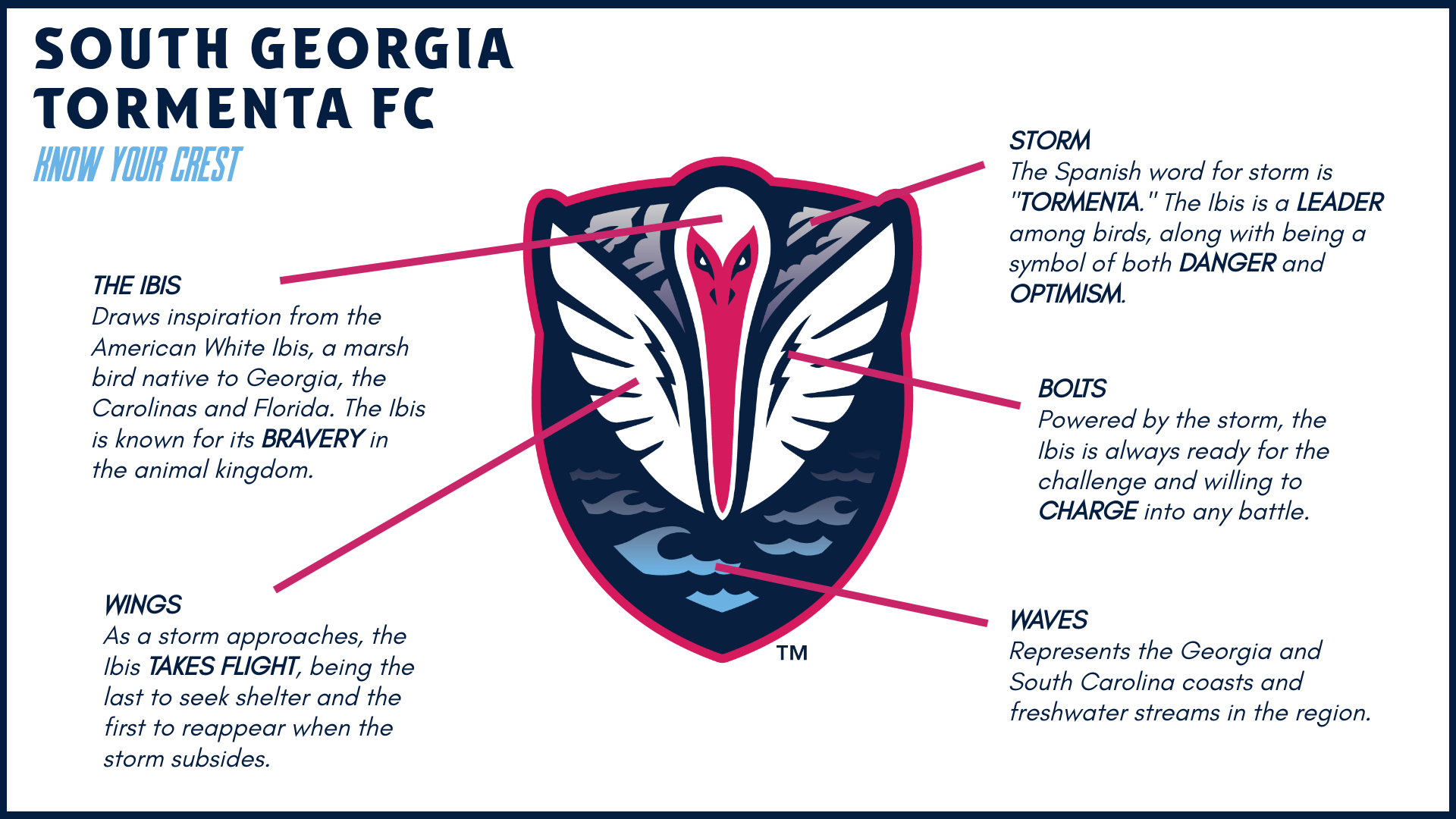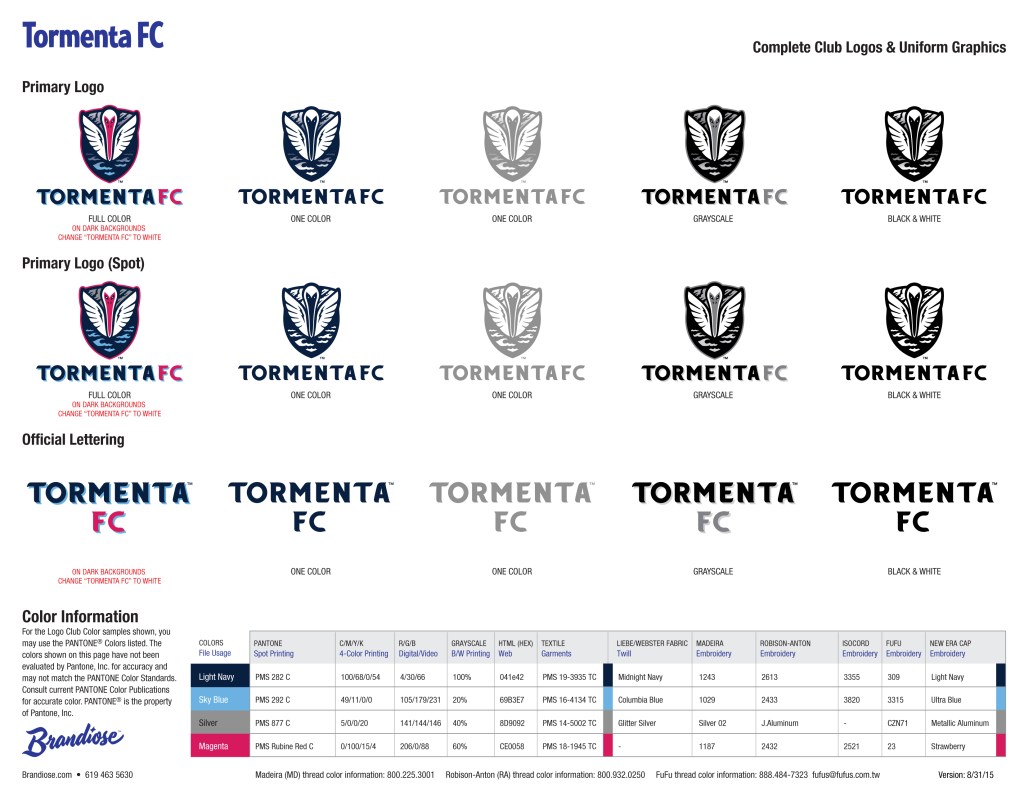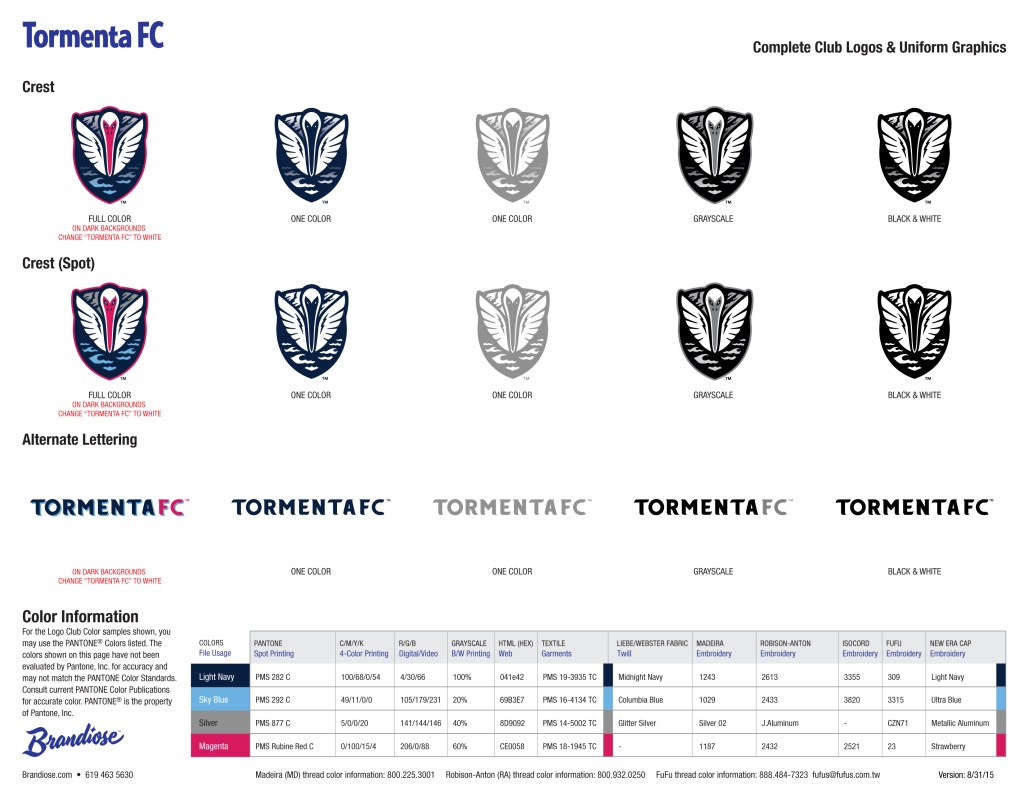 The Ibis is known for its bravery in the animal kingdom. As our fans know: the Spanish word for "storm" is tormenta! When a tormenta approaches, the Ibis is the last to seek shelter and the first to reappear when the storm subsides. Native American folklore portrays the Ibis as a leader among birds, along with being a symbol of both danger and optimism.

Provide High-Level Soccer to the Region: Tormenta FC endeavors to provide local soccer fans with quality soccer entertainment through our own games and by supporting exhibition matches featuring professional teams from other leagues. A supporting goal is to provide financial stability to ensure a long-term presence in the Statesboro community. With this in mind, the franchise will focus on building a strong foundation within the local business community and with soccer supporters' groups. We will also work with community leaders to be a catalyst for a soccer-specific stadium, but first, we will establish the economic viability of our franchise to support this future goal.
Develop Elite Players and Prepare Them to Play at the Next Level: A priority for any franchise is to develop players who will be promoted to higher levels of the sport. While we will field a team that can compete for championships, it is more important to cultivate their talent by providing an experienced coaching staff, a professional environment and high-level competition.
Serve as a Resource within the Statesboro and Savannah Soccer Community: As South Georgia's soccer team, Tormenta FC intends to support youth clubs, school and university teams and adult leagues by offering additional programs. Initial services include providing clinics for high school coaches, partnering with referees to provide training for high-level matches and working with our medical partners to educate coaches and participants on sports medicine. Long-term goals include leveraging our position to support the promotion of state and regional youth soccer tournaments and provide opportunities for soccer participants that face economic challenges. The growth of our youth soccer academy remains a chief priority of the franchise.
Develop Strong Local Partnerships: Tormenta FC will conduct business operations in a professional manner to foster long-term relationships with businesses and organizations. It is our desire to partner with area-owned businesses as sponsors, and buy locally for our organization when possible.