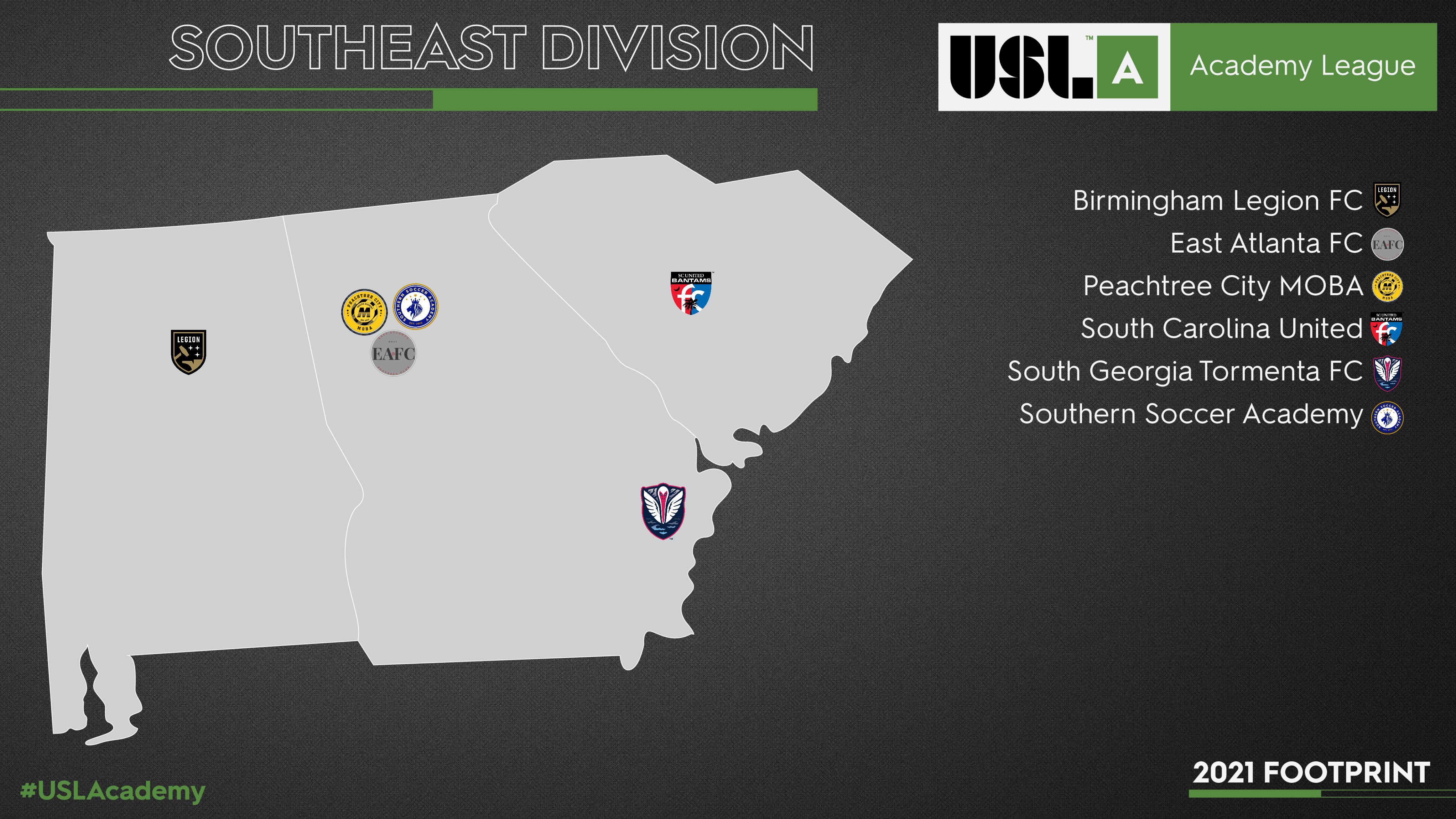 South Georgia Tormenta FC has been named a founding member of the 2021 Southeast Division in the USL Academy League.
Elite members from Tormenta FC Academy's Boys teams will come together to compete against five different clubs:
Birmingham Legion FC (USL Championship)
East Atlanta FC (USL League Two)
Peachtree City MOBA (USL League Two)
SC United Bantams (USL League Two)
Southern Soccer Academy (USL League Two)


With the goal of providing a new professional pathway for youth players in USL communities across the country, the first-of-its-kind pre-professional league will align with the United States' professional calendar, complement existing local youth organizations and allow players extensive access to the First Team.
The USL Academy League has been constructed to provide an elite pre-professional environment for all players through regionalized competition that is complementary to existing youth soccer organizations, and most importantly, provides opportunity and professional pathways to both new and previously overlooked communities across the country.
Unique to any other pre-professional set-up in the United States, USL Academy League teams will field a single elite youth team, geared towards top local players within the U15 to U19 age range, and built with a direct connection to the club's First Team. The model is designed to allow identification and integration of elite youth players into a pre-professional environment at a younger age, giving them exposure to a higher level of play than they would normally experience, access to the resources and teaching of USL First Teams, all the while serving as a complement to the work being done by other youth clubs in USL communities.
With minimum standards in place for facilities, coaching, staffing, training and development, as well as other resources that will help accelerate top youth prospects towards a potential career in professional soccer, the USL Academy League is well-positioned to be a major contributor to the development of professional talent across the United State in the run up to the 2026 World Cup and beyond.