STATESBORO, Ga. – South Georgia Tormenta FC has announced the addition of forward Tess Werts and midfielder Kaylie Chambers to its 2023 USL W League roster, pending league and federation approval. The Utah State duo head to Statesboro ahead of the 2023 season and will look to compete for a starting position.
"Tess is a versatile player who can play wide on either side. She is very athletic, fast, physical, and is not afraid to do the work on both sides of the ball. She can provide quality service from the flanks and can also create dangerous chances centrally cutting in from either side. Her pace will be a great asset as we like to overload and get in behind teams from wide positions. I am confident she will be a dangerous player for us all season. She is an excellent addition and brings another attacking element to our team."

Jim Robbins, Tormenta FC USL W League Head Coach
Werts featured in all 21 of Utah State's games this season, starting in eight of the matches. She scored her first and only goal of the season in Utah State's fixture against Northern Arizona in August 2022.
Werts is a graduate of Corner Canyon High School, earning first-team all-state honors as a senior. Werts also played club for Utah Avalanche, as well as spending time with Crossfire United. Her accolades include a third-place national finish in the ECNL, three conference championships and a Surf Cup Championship.
Joining Werts, Utah State teammate Chambers will also feature for Tormenta FC this summer.
Chambers started in seven of the 19 matches for Utah State. Chambers secured three goals and two assists in 2022. Throughout her freshman year, Chambers featured in 942 minutes. Additionally, Chambers was named the Mountain West Freshman of the week (10/02).
"Kaylie is very technical and can play either as an attacking midfielder or a forward in our system. She is great on the ball, can turn in tight spaces, and can dribble at defenders. She is quick and elusive and has the fitness to run in behind the opponent all game. She will be difficult to defend for 90 minutes, and she is the type of player who can hurt you in a variety of ways. I look forward to bringing her skill set into the team."

Jim Robbins, Tormenta FC USL W League Head Coach
Before playing with Utah State, she was named Offensive Player of the Year for the Colorado Rush. Chambers has also received invitations to the U.S. Women's National Team ID camps in 2019 and 2021.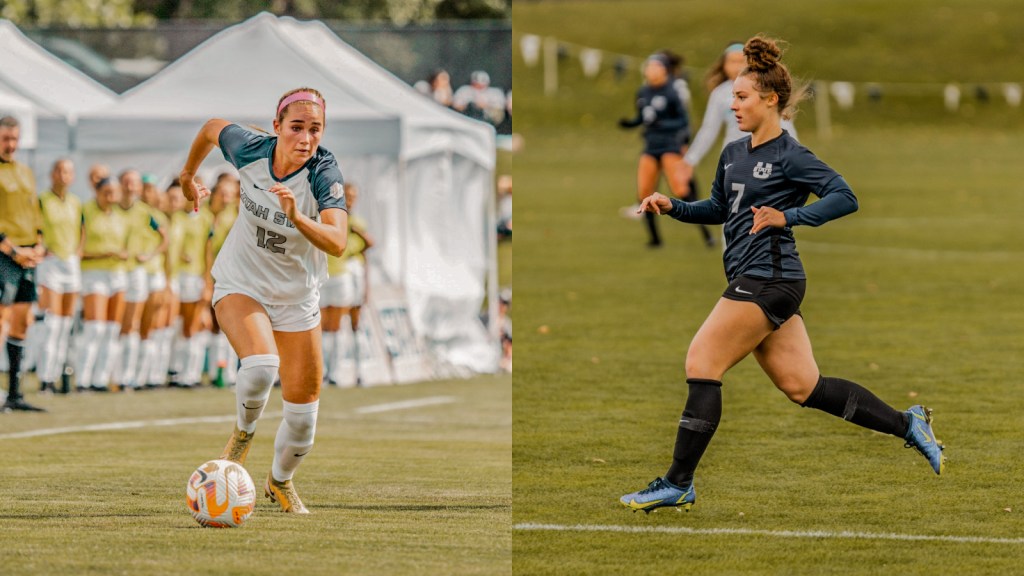 In June of 2021, Tormenta FC was named a founding member of the USL W League, an elite pre-professional pathway for women looking to build their careers both on and off the pitch. Tormenta FC won its first-ever USL W League title in 2022 after defeating the Minnesota Aurora in front of 6,500 fans in Eagan, Minnesota.
Tormenta FC provides opportunities to local and national players to develop and start their professional careers in Statesboro, Georgia. In just one year, Tormenta FC's USL W League team has produced six professional players with Sydney Martinez joining Jenae Packard, Emily Burke, Kelly Giddes, Abigail Wolf and Jodi Medina as the latest player to sign a contract in Europe.
For additional information and scheduling interviews, email: epintor@tormentafc.com.