STATESBORO, Ga. – South Georgia Tormenta FC has announced the addition of goalkeeper Cora Brendle to its 2023 USL W League roster, pending league and federation approval. The Big South Conference Goalkeeper of the Year joins Tormenta FC following a historic year with the University of South Carolina Upstate.
"Cora has great positioning and is a great shot-stopper. She has soft hands and can handle shots and wide service equally as well. She is also very comfortable with the ball at her feet, and she can play with the ball on the ground. She makes great decisions in her distribution and knows when to play short via hands or feet and when to play long. She reads the game very well and knows how to manage situations."

Jim Robbins, Tormenta FC's USL W League Head Coach
With USC Upstate, Brendle has totaled 34 games played, with her most productive season coming in 2022. Last year, Brendle started in all 18 matches, recording 79 saves, as well as recording six shutouts in the entire season. Brendle was named the Big South Goalkeeper of the Year, featured in the Big South All-Conference First Team and the Big South All-Tournament Team.
"I chose Tormenta FC because I love the environment. The coaches and staff have created a professional environment that helps players succeed. I also am looking forward to making relationships that will last a lifetime."

Cora Brendle, Tormenta FC Goalkeeper
Brendle features in the USC Upstate history books, sitting in eighth for the most games started and sitting in 10th overall for most saves (79). The junior also set the record for most wins in a single season (9).
With Brendle in goal, Upstate went 9-4-4 in the regular season, while finishing with a 6-2-1 Big South Conference record. Its No. 2 seed in the Big South Conference Tournament was the highest seed in program history.
In June of 2021, Tormenta FC was named a founding member of the USL W League, an elite pre-professional pathway for women looking to build their careers both on and off the pitch. Tormenta FC won its first-ever USL W League title in 2022 after defeating the Minnesota Aurora in front of 6,500 fans in Eagan, Minnesota.
Tormenta FC provides opportunities to local and national players to develop and start their professional careers in Statesboro, Georgia. In just one year, Tormenta FC's USL W League team has produced six professional players with Sydney Martinez joining Jenae Packard, Emily Burke, Kelly Giddes, Abigail Wolf and Jodi Medina as the latest player to sign a contract in Europe.
For additional information and scheduling interviews, email: epintor@tormentafc.com.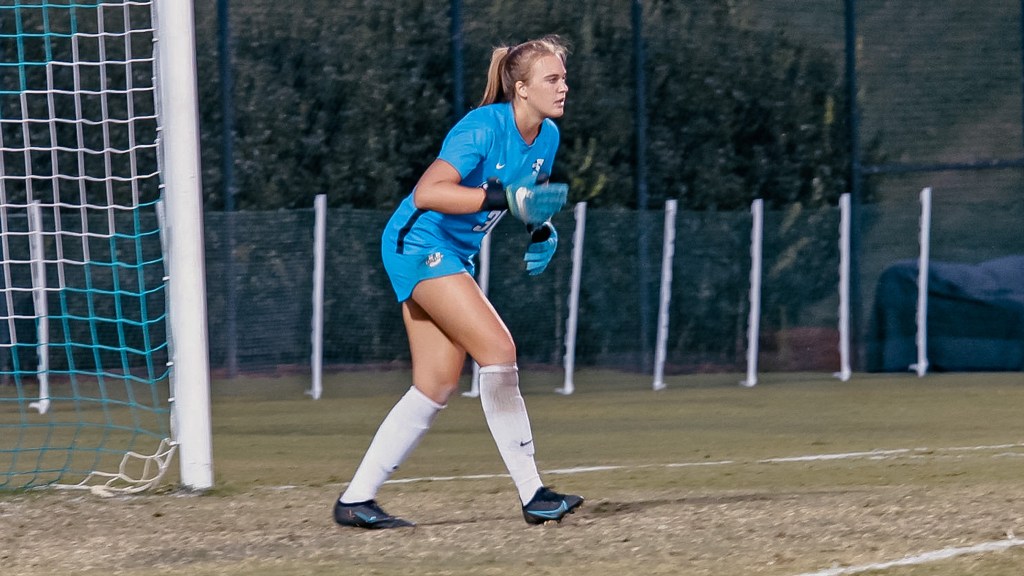 Player Profile:
Name: Cora Brendle
Pronunciation: co-ra brehn-dle
Position: Goalkeeper
Number: 43
Height: 5'10
Birthdate: 10/10/2002
Hometown: Boiling Springs, South Carolina
Citizenship: USA
Current University: University of South Carolina Upstate
Instagram: @corabrendle_
Twitter: @brendle_cora