---
SPONSOR A PLAYER
Our goal at Tormenta FC Academy is to give every youth soccer player who has earned a position to play on a team the opportunity to participate. Many of these players, through no fault of their own, cannot afford the associated fees with playing youth soccer. This is where our fundraising makes a transformational difference to allow all players the opportunity to pursue their athletic dreams. Please consider donating to our fundraiser campaign. These donations are applied directly to the registration fees of youth soccer players in our organization. We are accepting donations in any amount, but encourage you to "Adopt a Player" to fully cover a scholarship player's expenses for next year.
PURCHASE AN A-FRAME SPONSORSHIP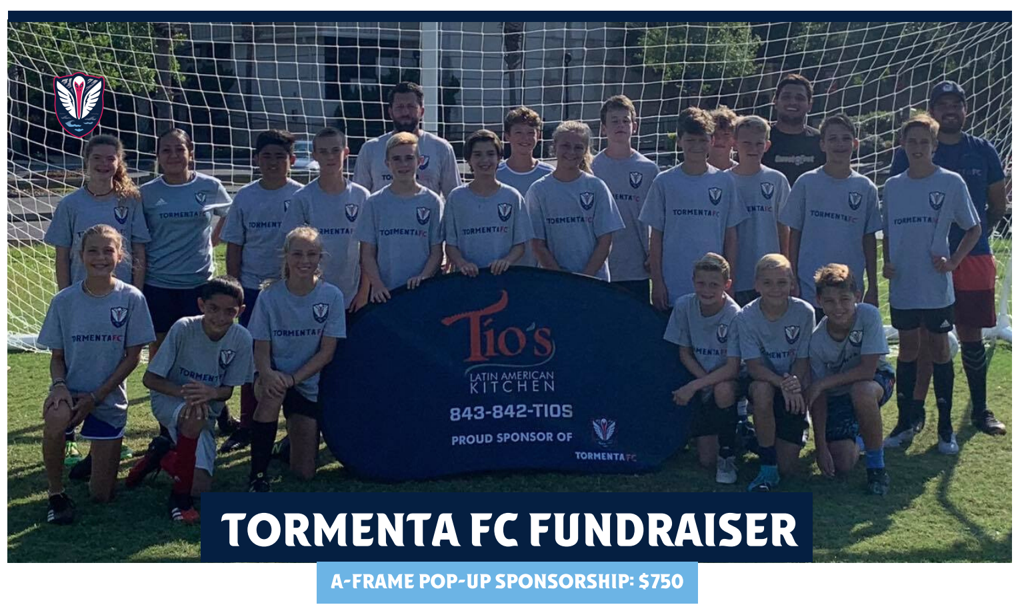 GROW YOUR BRAND
Our signs can drive traffic to your business while increasing community awareness. An opportunity to gain brand exposure and showcase your business on multiple sidelines throughout the entire Tormenta FC Academy year.
WHERE & WHEN
A-Frames will be used at all Tormenta FC Academy training sessions and games in the sponsor's preferred city (Savannah, Hardeeville, Hilton Head, or Statesboro), along with camps, summer training, tournaments, and other events for the period of one year.
HELP A CHILD
Your financial support has a direct impact on the local community by helping to defray the costs associated with youth sports, giving more kids the opportunity to participate regardless of their financial situation.
CLICK TO PURCHASE