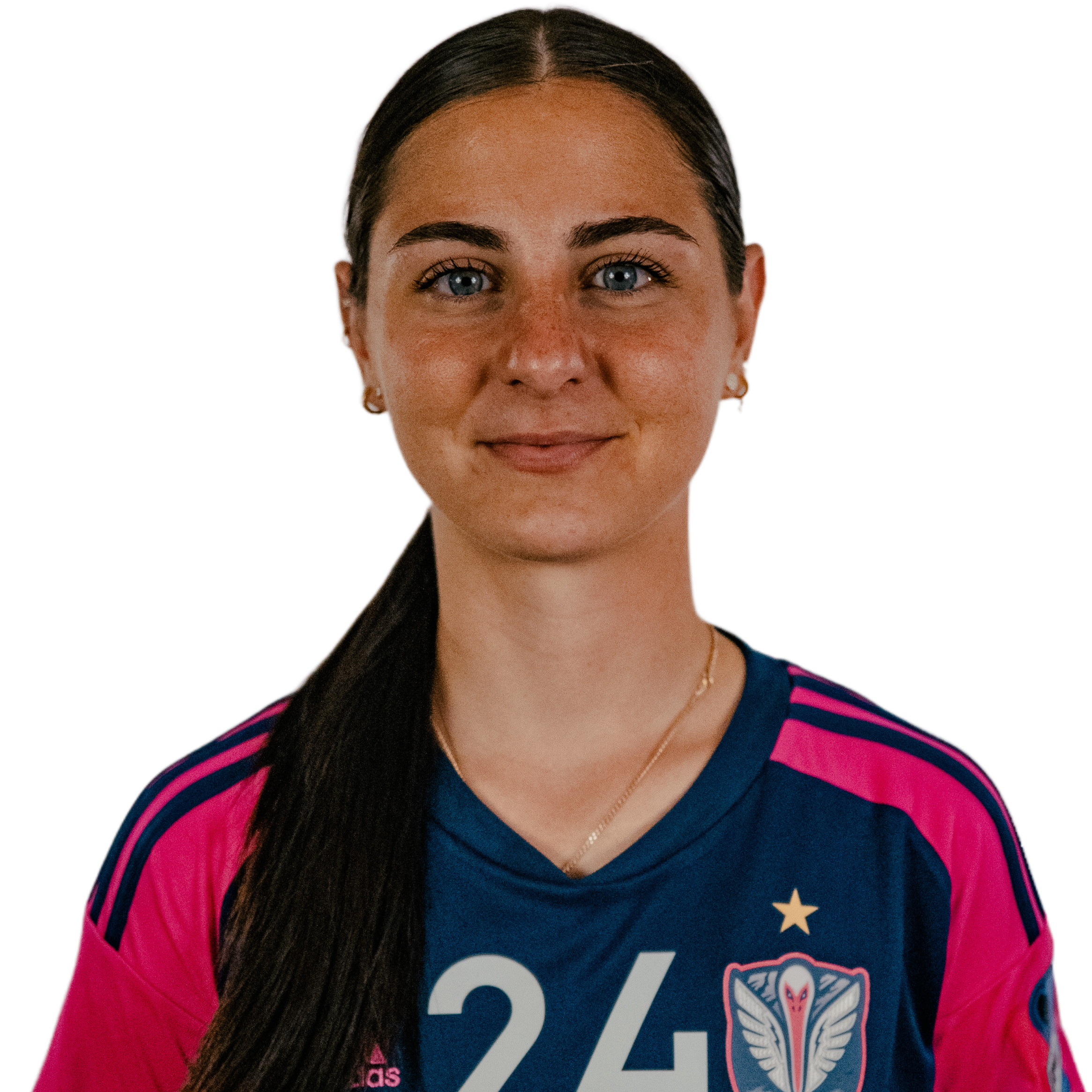 Alyssa Abbondandolo
#24 | Striker | Florida Gulf Coast University
Abbondandolo joins the team after four years at Florida Gulf Coast University and a stint in Catalonia with C.E Llerona. Throughout her four years with FGCU, Abbondandolo, featured in 58 games totaling 2,008 minutes played and contributing with fifteen goals and seven assists. A native of Florida, Abbondandolo earned numerous accolades throughout her collegiate career, including being named 2nd Team All-ASUN, 2nd Team All-ASUN and ASUN Player of the Week (10/5/21.)
---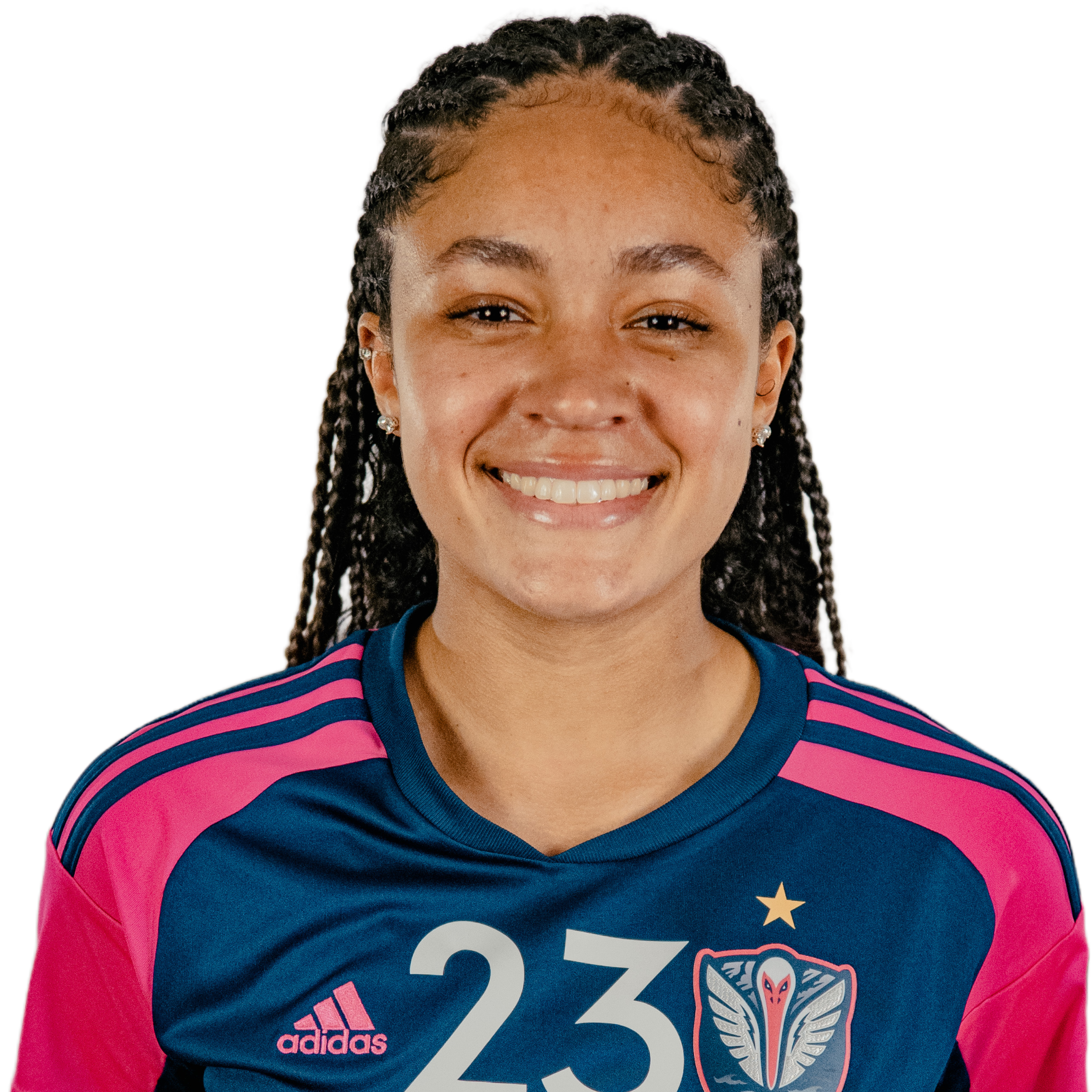 Elise Holcey
#23 | Striker | Campbell University
Holcey returns to Statesboro to help South Georgia make a run at this year's title after a very valuable learning year in 2022 for Holcey. At 17 years old, Holcey made national history as the inaugural signing across the entire USL W League in its new era.
In 2022, Holcey scored a crucial game-winning goal against Peachtree City MOBA after entering the match in the 68th minute, making her Tormenta FC debut. Holcey scored Tormenta FC's first home USL W League goal. In 2023, Holcey will now aim to take on more responsibility and bring the winning experience to the new team aiming to win it all again in 2023.
Holcey appeared in six games for Campbell University, totaling 121 minutes. Holcey recorded a shot on goal for Campbell on September 21, when they visited Radford University in Campbell's 1-1 draw.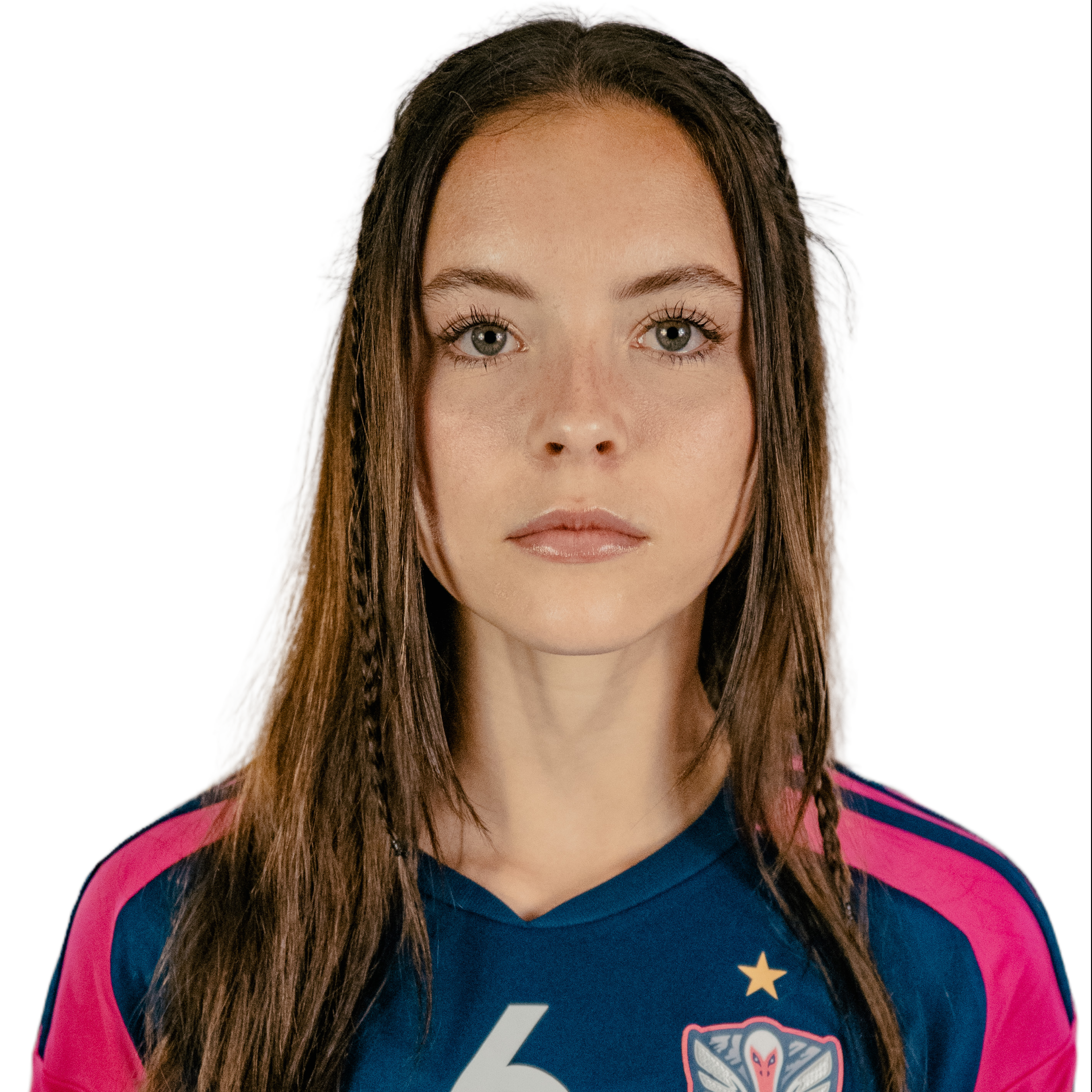 Gemma Jefferson
#6 | Center Defensive Midfielder | Carnegie Mellon University
Jefferson has been a regular starter for Carnegie Mellon in her first two years with the program. Jefferson has appeared in 32 games, starting 23, and has contributed with four goals and two assists. The Nashville, Tennessee, native made a commanding push for minutes played in 2022 after starting every game but one. 
Jefferson previously appeared for Tennessee SC in its inaugural W League season, appearing three times and totaling 77 minutes.
---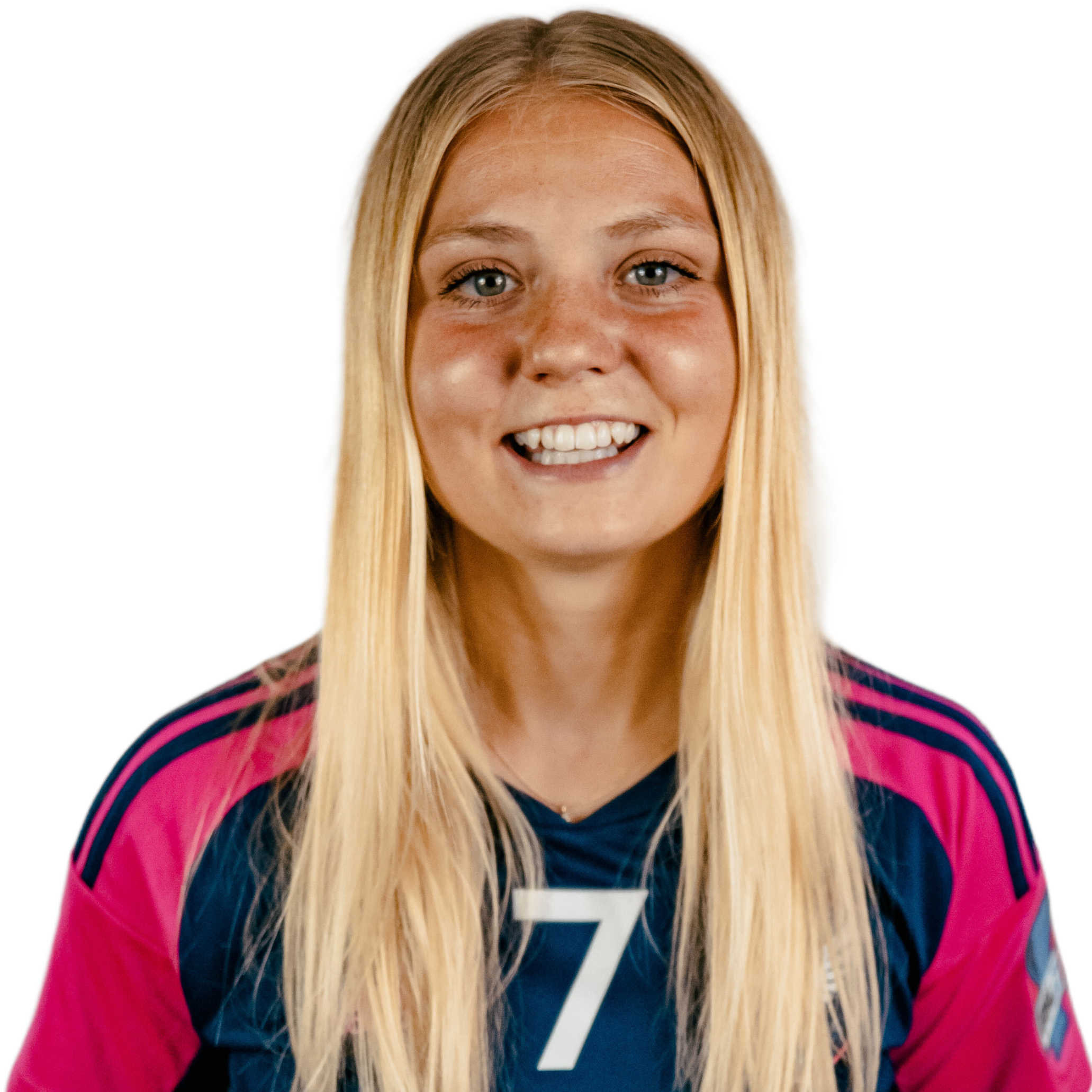 Abby Gemza
#7 | Center Defensive Midfielder | Lamar University
Gemza is a standout at Lamar University. Throughout her time with the program, Gemza has started in 26 of the 28 games. In her 2,163 minutes played with the Cardinals, she assisted twice and scored her only goal against Northwestern University on Sept. 16, 2022.
Prior to Lamar, Gemza spent a year with Austin Peay State University, where she featured in all 18 games her freshman season, making 15 starts.
---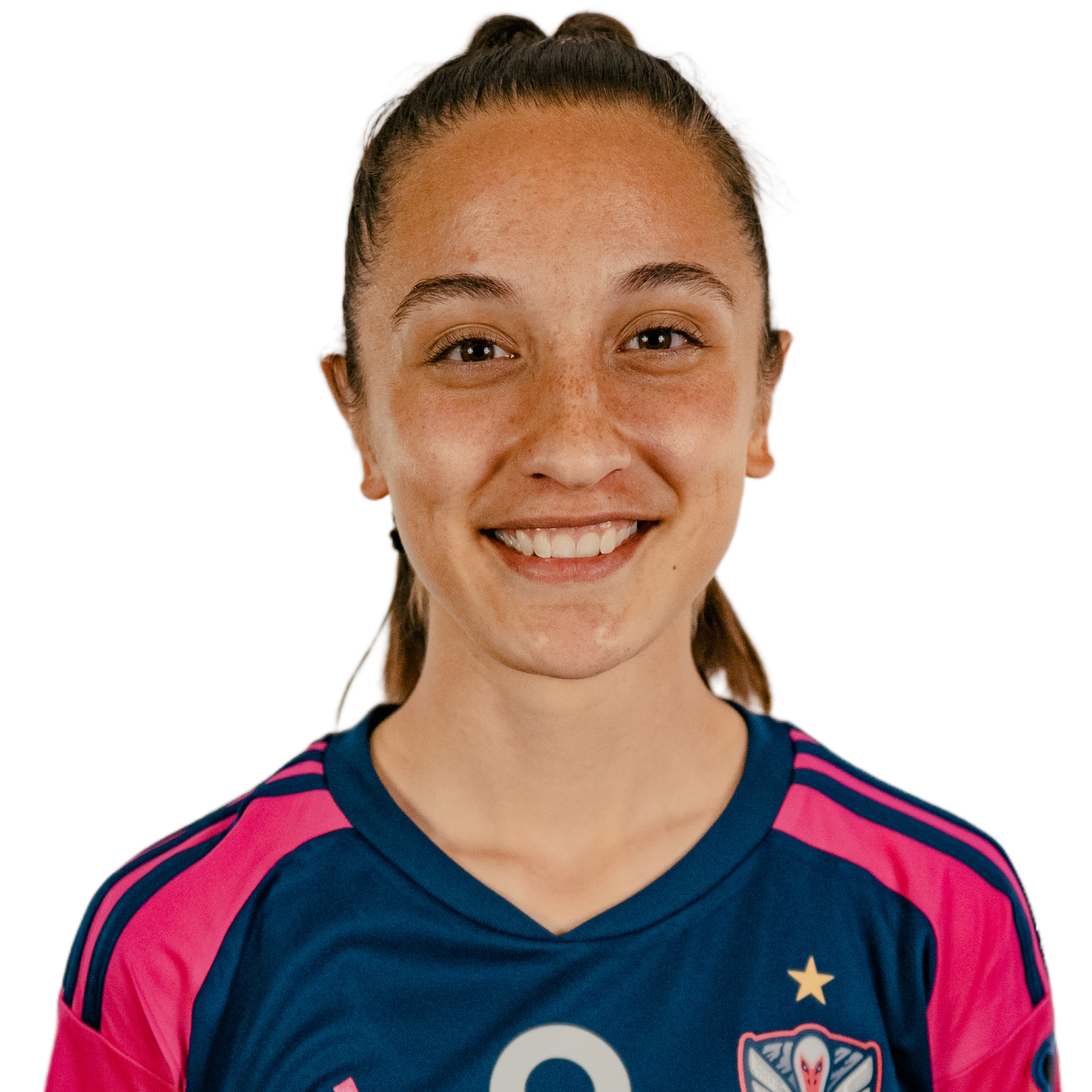 Kiana Jacobson
#9 | Central Attacking Midfielder | Highline College
Jacobson's versatility to play anywhere in the offensive line made her distinguishable to Robbins and his coaching staff. Her ability to beat defenders and finish in crucial moments will surely come in handy as Tormenta FC attempts to go all the way to the W League Final once again in 2023.
---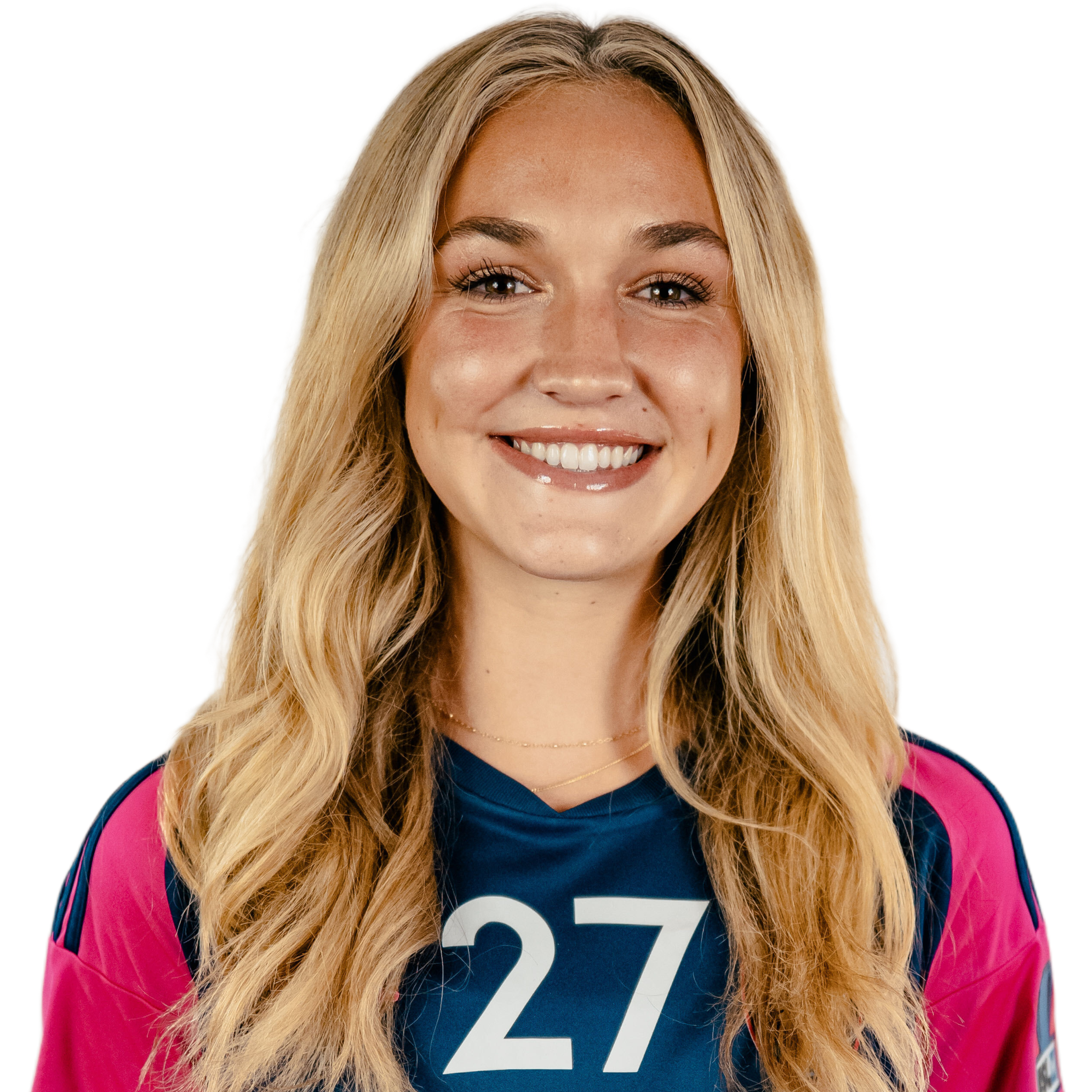 Smith Cathey
#27 | Central Attacking Midfielder | Georgia Southern University
Joining Heinrichs is Cathey, who is a sophomore. She is coming off a historic season with Georgia Southern, where she featured in all seventeen matches, tallying a goal and leading the team in assists (3).
A native of Athens, Georgia, Cathay graduated from Paragon Academy and played club soccer for United Futbol Academy.
---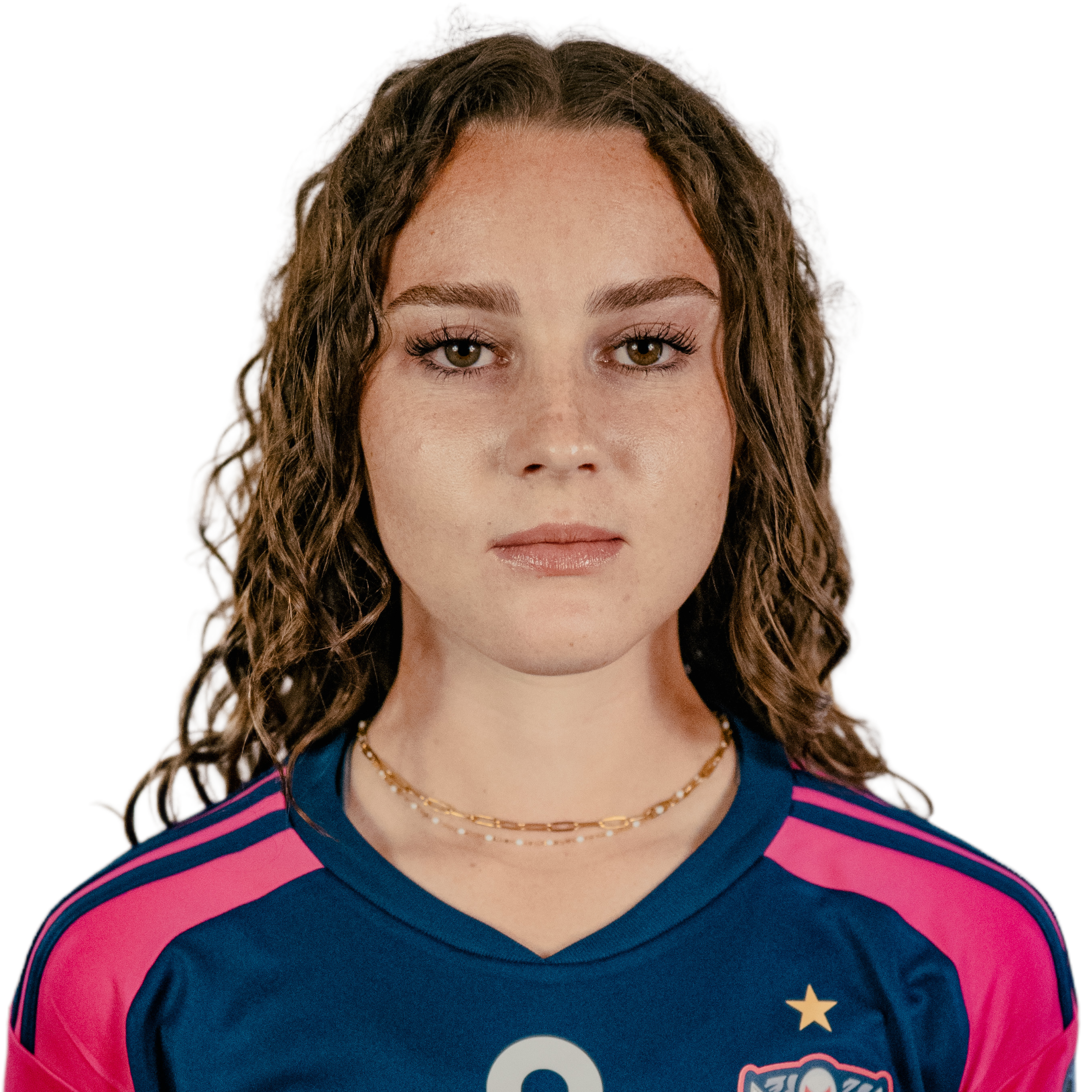 Kaylie Chambers
#8 | Central Attacking Midfielder | Utah State University
Chambers started in seven of the 19 matches for Utah State. Chambers secured three goals and two assists in 2022. Throughout her freshman year, Chambers featured in 942 minutes. Additionally, Chambers was named the Mountain West Freshman of the Week (10/02).
Before playing with Utah State, she was named Offensive Player of the Year for the Colorado Rush. Chambers has also received invitations to the U.S. Women's National Team ID camps in 2019 and 2021.
---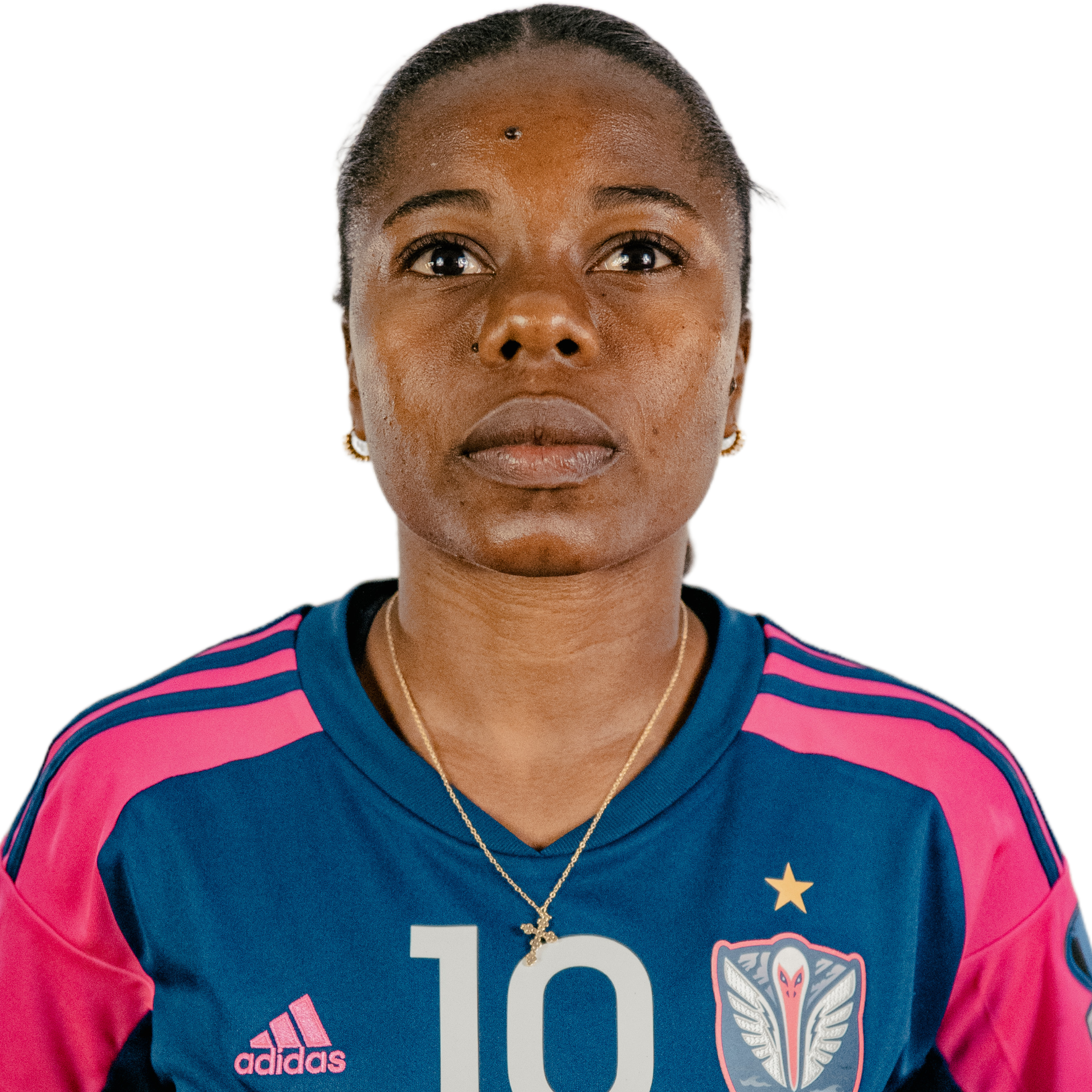 Celine Ottah
#10 | Central Attacking Midfielder | Polk State University
The Nigerian midfielder comes to Tormenta FC after playing her freshman season with Polk State University. In her first year with Polk State, Ottah became the third top goal scorer for the NJCAA powerhouse program, ending the year with fifteen goals and fourteen assists, in seventeen games played. Ottah also ranked in the top 15 nationally in points with 44 on the season and received an honorable mention in the All-Region 8 Selections. 
A member of the senior Nigeria National Team since 2018, Ottah most recently featured for the Super Eagles after receiving a call up in 2021 to take on the United States in June 16. 
---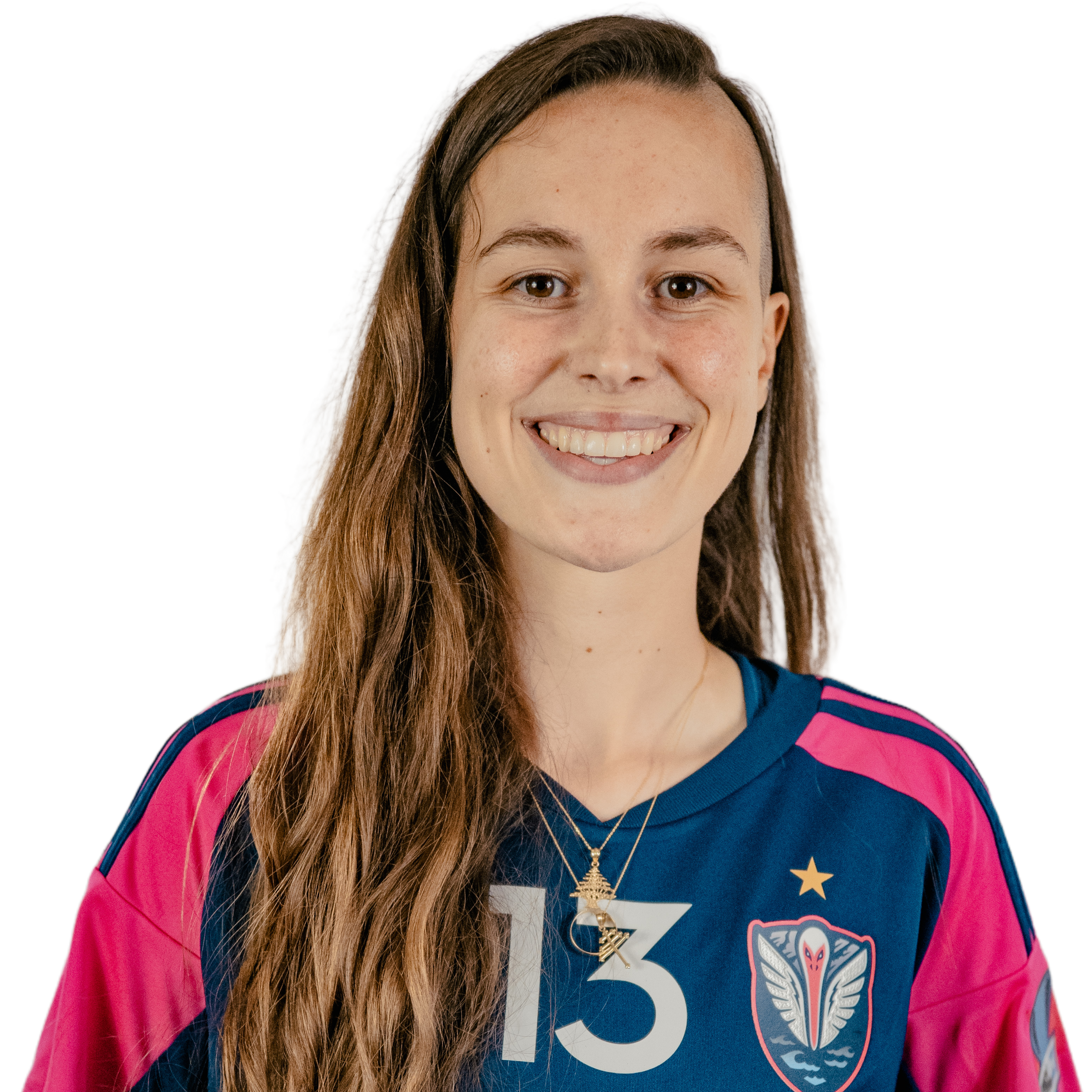 Anika Elias
#13 | Central Attacking Midfielder | Young Harris College
The Young Harris College graduate brings a plethora of experience to the midfield. With Young Harris, Elias totaled 31 games, tallying 1,979 minutes played, contributing with a goal and two assists during her time with the program. 
In 2022, Elias featured for Morris Elite SC of the Metropolitan Division, where she helped the team to a historic playoff run in its first year in the W League.
---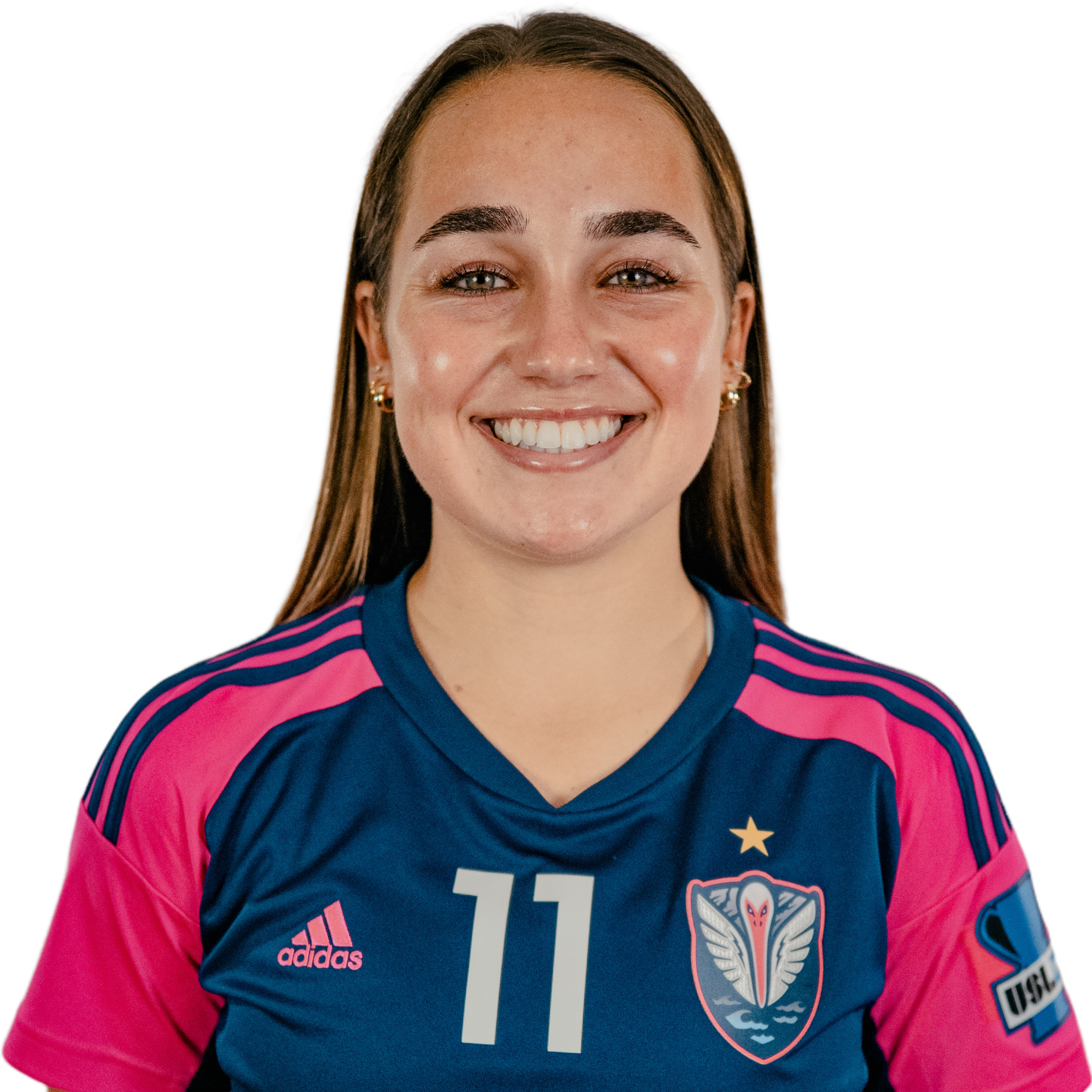 Tess Werts
#11 | Left Winger | Utah State University
Werts featured in all 21 of Utah State's games this season, starting in eight of the matches. She scored her first and only goal of the season in Utah State's fixture against Northern Arizona in August 2022.
Werts is a graduate of Corner Canyon High School, earning first-team all-state honors as a senior. Werts also played club for Utah Avalanche, as well as spending time with Crossfire United. Her accolades include a third-place national finish in the ECNL, three conference championships and a Surf Cup Championship.
---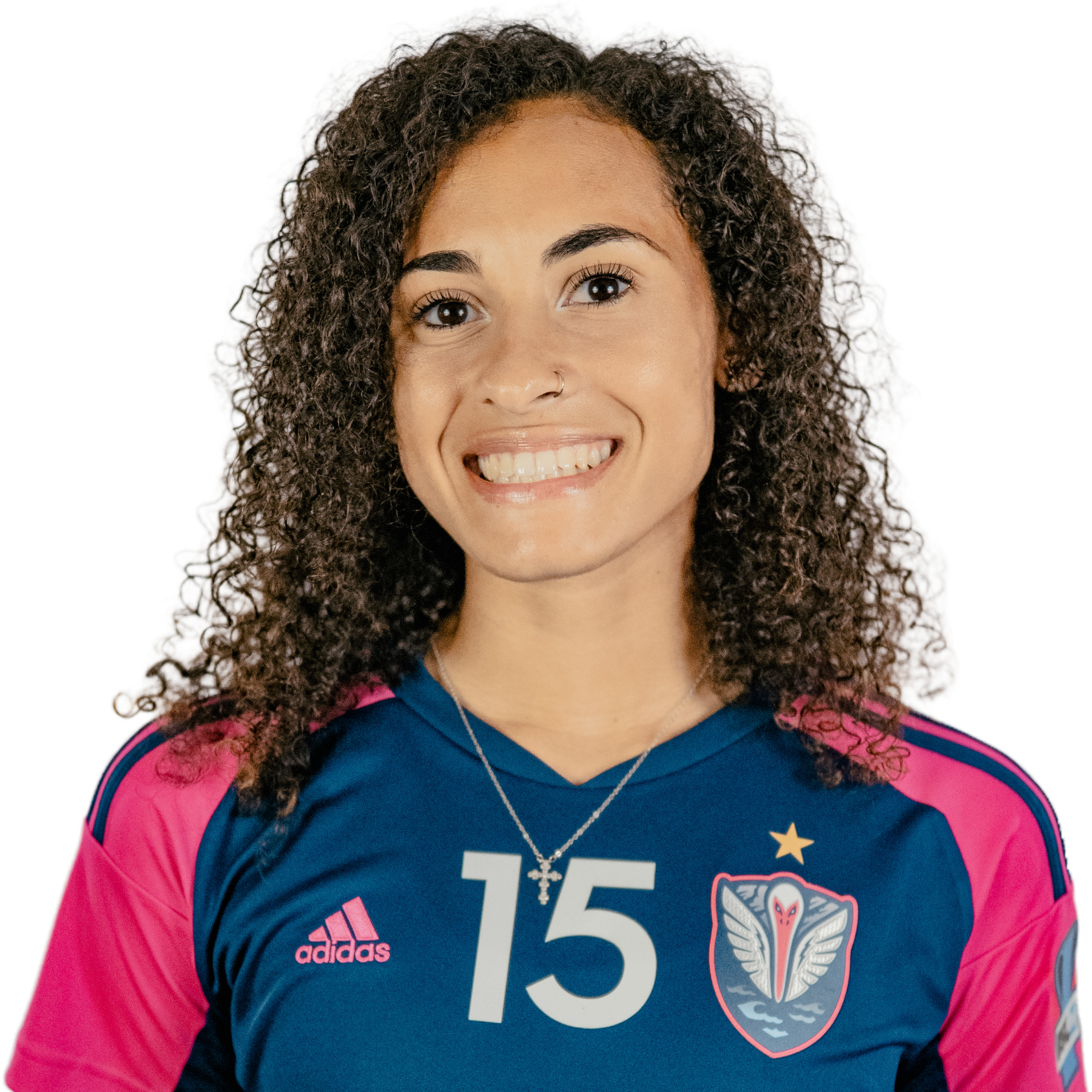 Hannah Theriault
#15 | Left Winger | Middle Georgia State
In 2022, Theriault played and started in all 16 games for Middle Georgia State, accumulating 1,205 minutes, scoring seven goals and assisting twice. Theriault's offensive production was one of the best at Middle Georgia State. Overall, Theriault featured in 48 games for Middle Georgia State, scoring 29 goals and assisting 11 times through four years.
---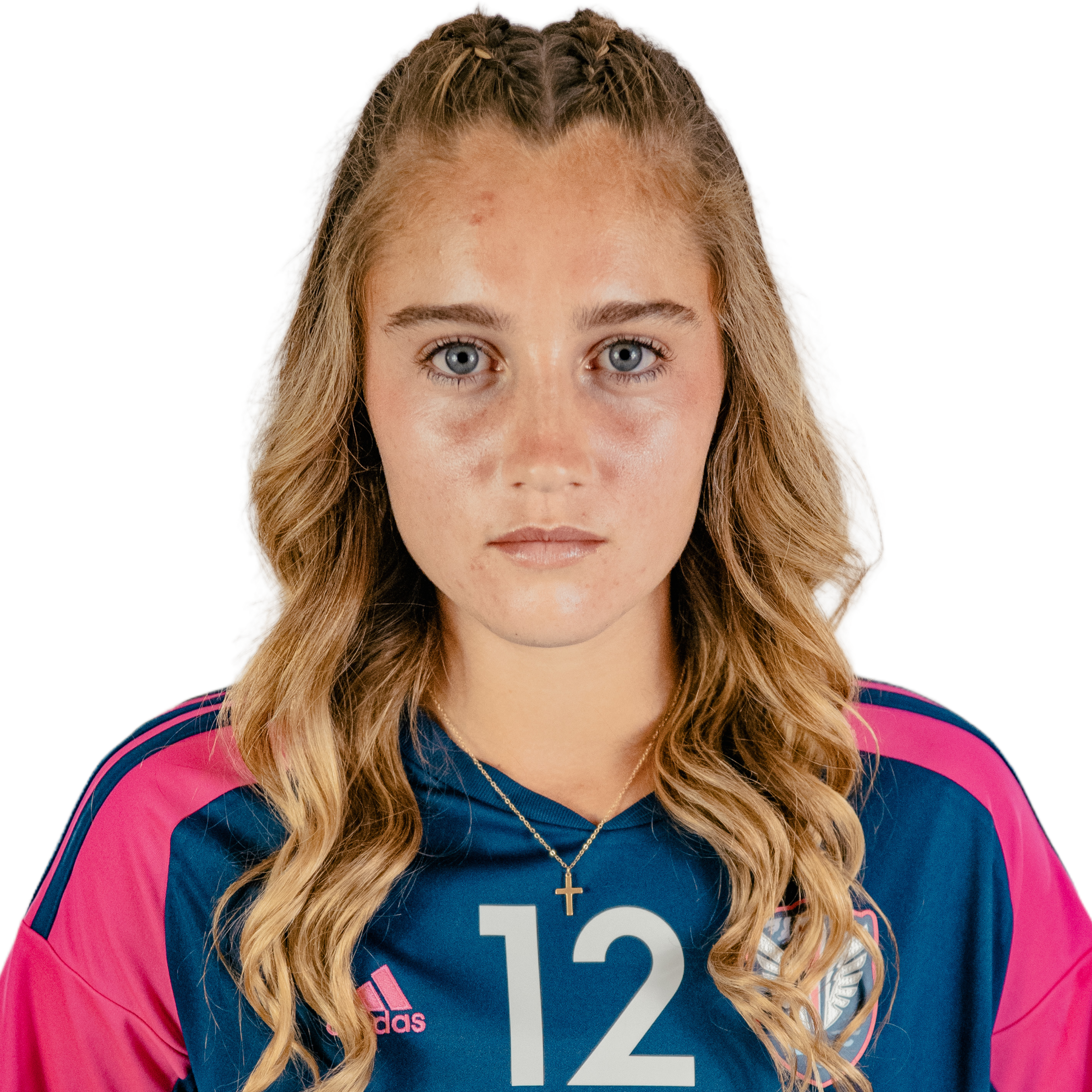 Taylor Golden
#12 | Right Wing | N/A
Golden attended the team's open trial in early January and aims to turn professional following her time with Tormenta FC. The 18-year-old does not currently attend any collegiate institution. Robbins was able to watch Golden play and lead a number of the trialists. Golden was able to stand out by helping her teammates perform to the best of their abilities. 
In 2022, Golden featured for W League side Tampa Bay United, where she saw action in three games, scoring her lone goal of the season in Tampa Bay's 3-0 win at Florida Elite Soccer Academy.
---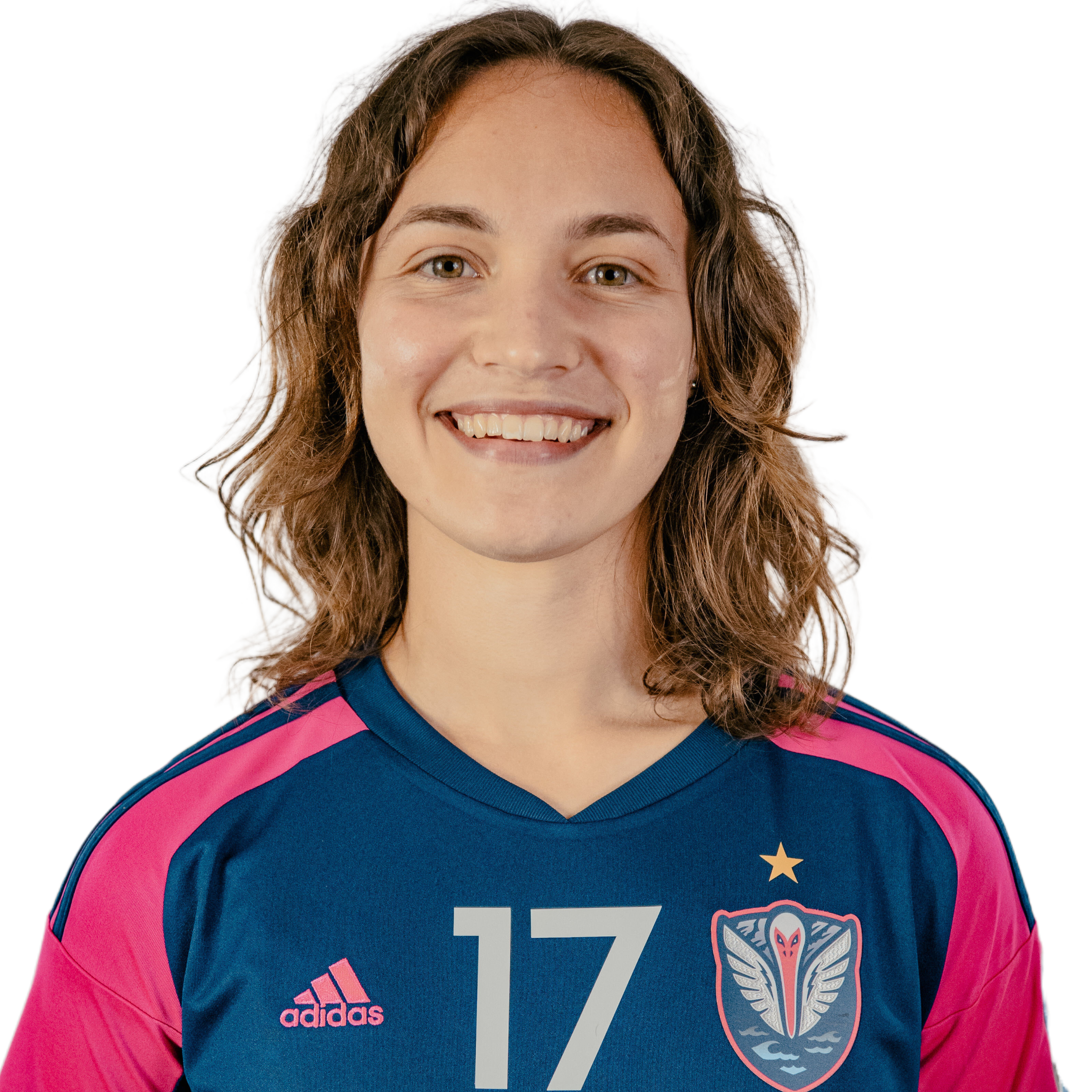 Elis Nemtsov
#17 | Right Wing | Georgia Southern University
Elis Nemtsov returns for her second season with Tormenta FC after helping the team win the USL W League title in 2022.
Named to the First Team All-Sun Belt Conference in 2022 and 2021, the attacker has scored 15 total goals and recorded two assists in 36 games played for Georgia Southern.
Nemtsov has previously trained with the Israel Women's National Team and was called up to represent the U17 and U19 Israeli national teams.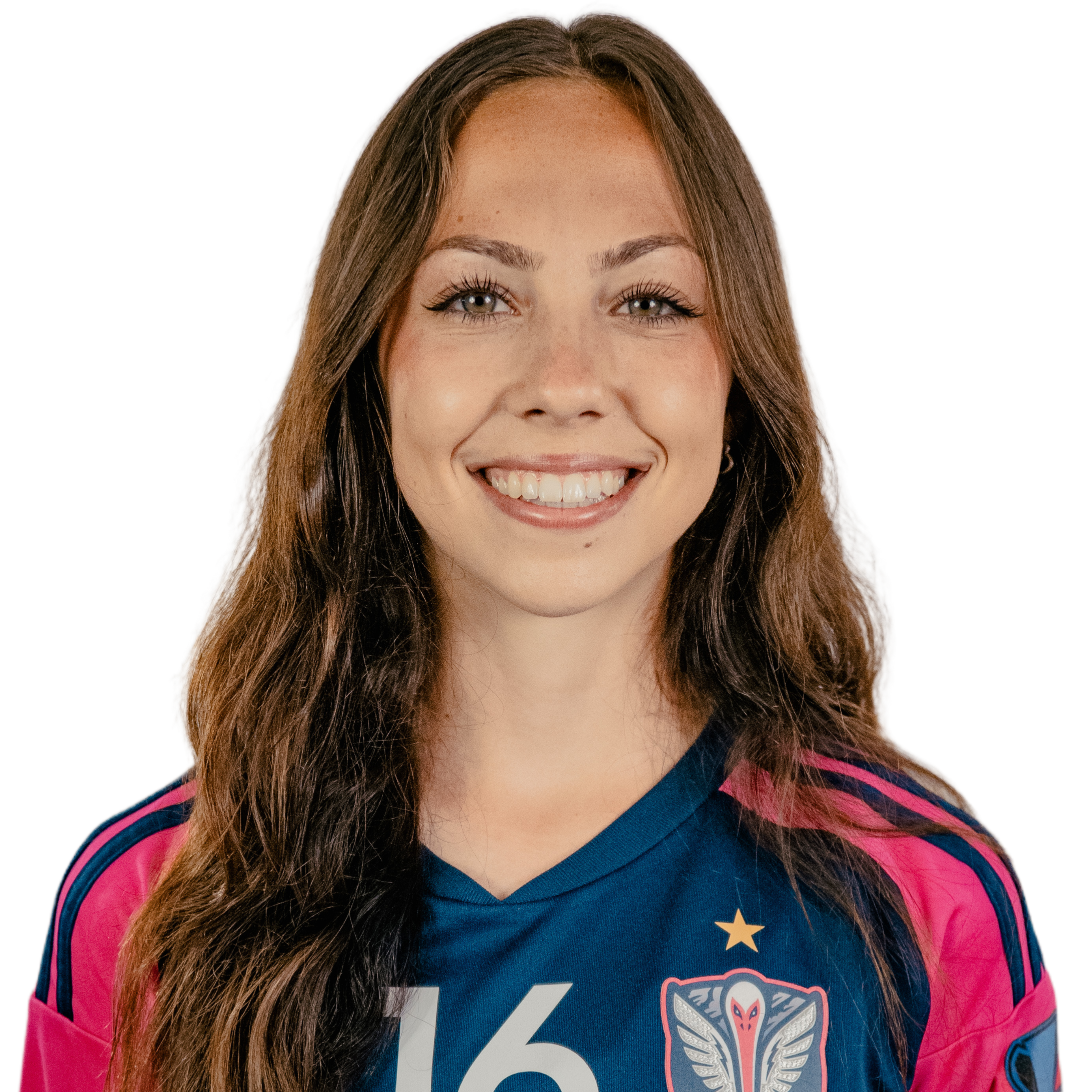 Katie Phee
#16 | Left Back | Bishop's University
The Nepean, Ontario, native joined Bishop's University women's soccer program in 2022. Phee recently culminated her freshman season with Bishop's University and finished the season with seven appearances and four starts, accumulating 519 minutes her first year with the Quebec-based program.
---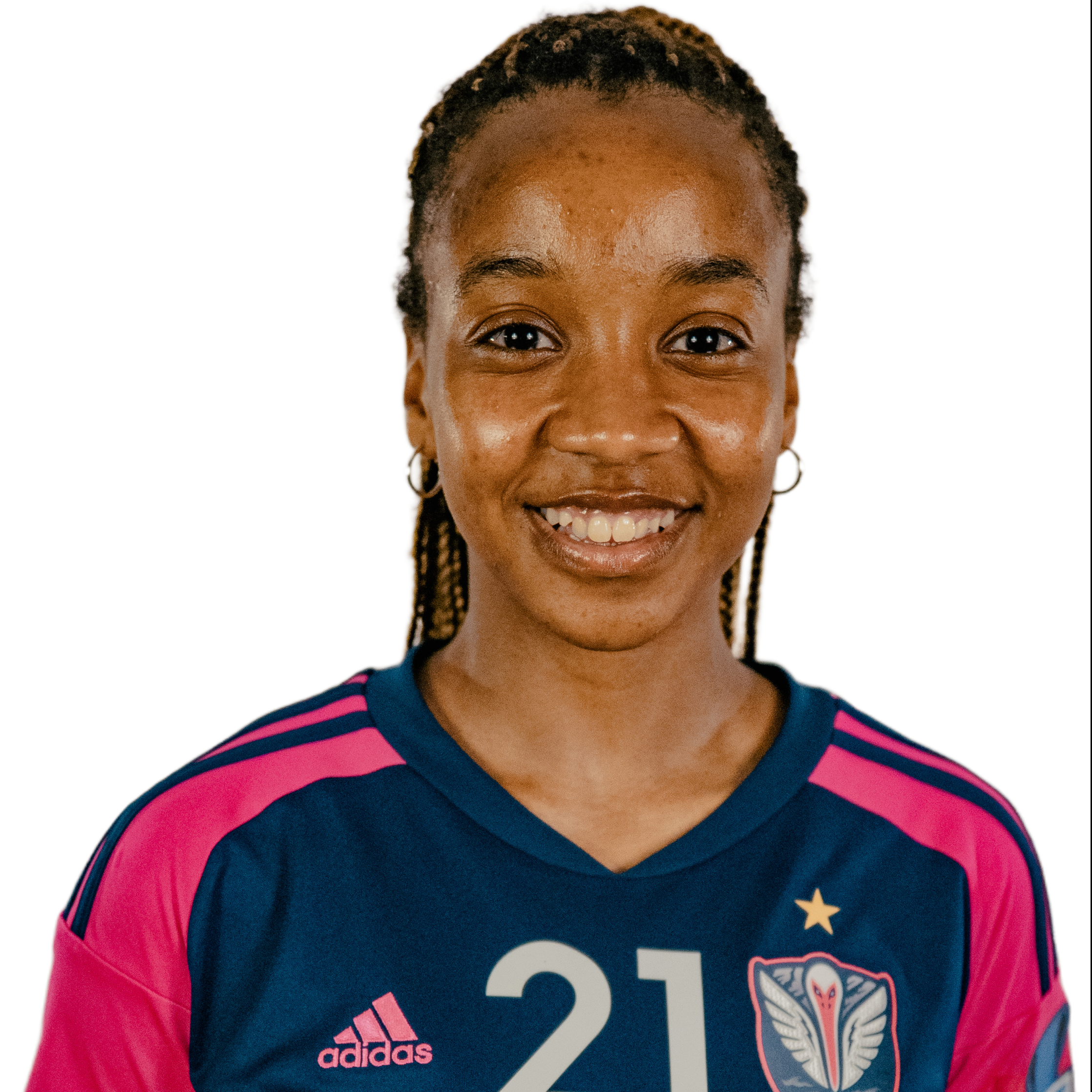 Alaysia Lane
#21 | Left Back | Gonzaga University
Lane, 24, brings several years of experience representing Rutgers University before transferring to Gonzaga University. Through those years, Lane appeared in 17 games for Rutgers, scoring three times and assisting once. With Gonzaga, Lane appeared in 34 games, scoring once and assisting three times. Lane's ability to play as a defender and throughout the midfield makes her a versatile player that will bring experience and mobility to the young Tormenta FC core.
---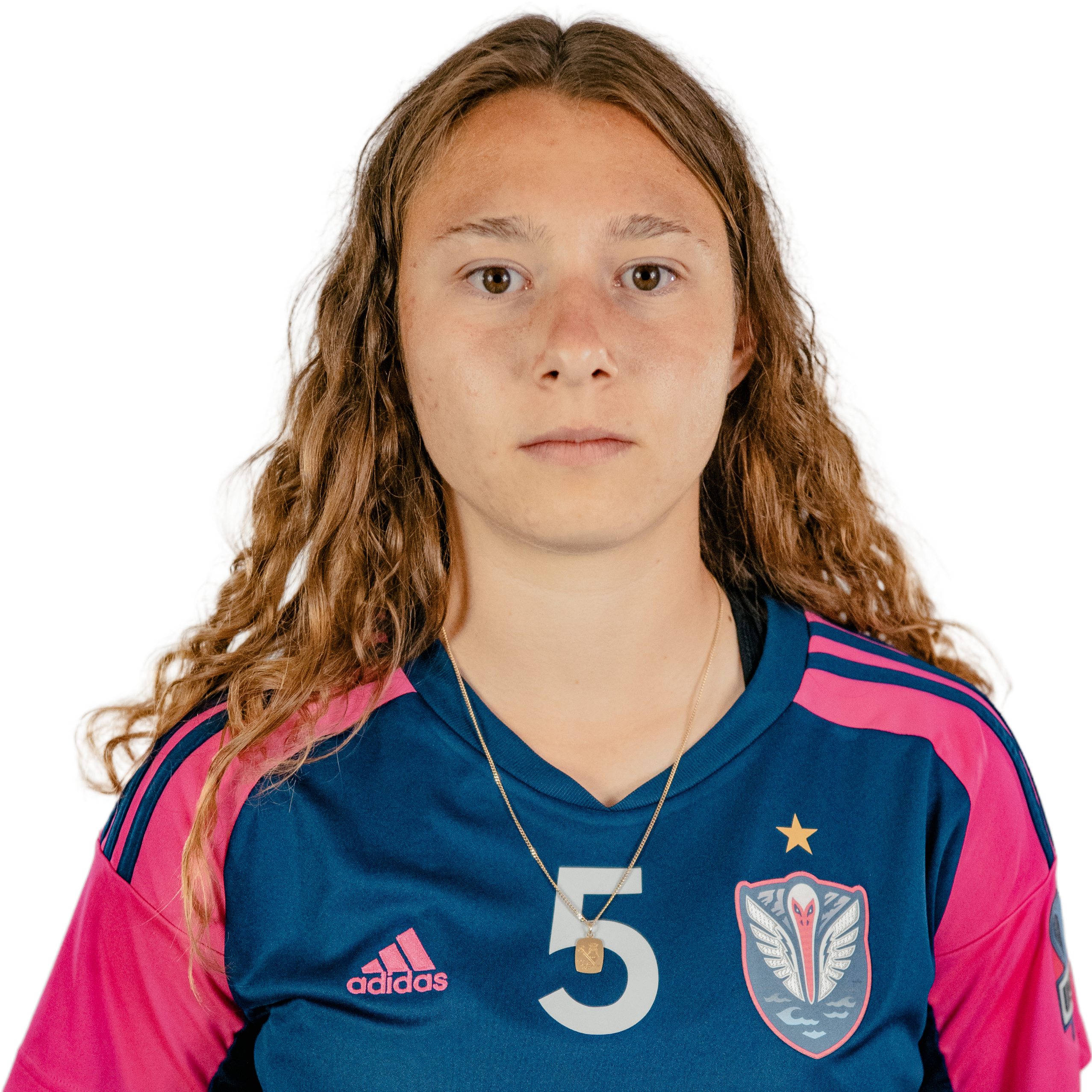 Sarah Hagg
#5 | Center Back | University of Memphis
The German defender comes to Tormenta FC after spending two successful seasons with Eastern Illinois University. The defender joins South Georgia after culminating her 2022 season with Eastern Illinois, where she featured in all sixteen games for the program. Hagg was a motivating force for her peers and helped the team obtain a school record of four straight shutouts to open the season. Overall, Hagg appeared 30 times for Eastern Illinois, appearing in 2,622 minutes. With Eastern Illinois, Hagg was named a second team All-Ohio Valley Conference and also featured as a Ohio Valley Conference Defensive Player of the Week in 2022. Hagg recently announced her transfer to the University of Memphis. Hagg becomes the second University of Memphis player all-time to join Tormenta FC's USL W League roster, with Allie Rathbun featuring for the championship squad last season.
In 2022, Hagg played for the Chicago Dutch Lions FC of the USL W League, where she featured in five games and accumulated 210 minutes. 
---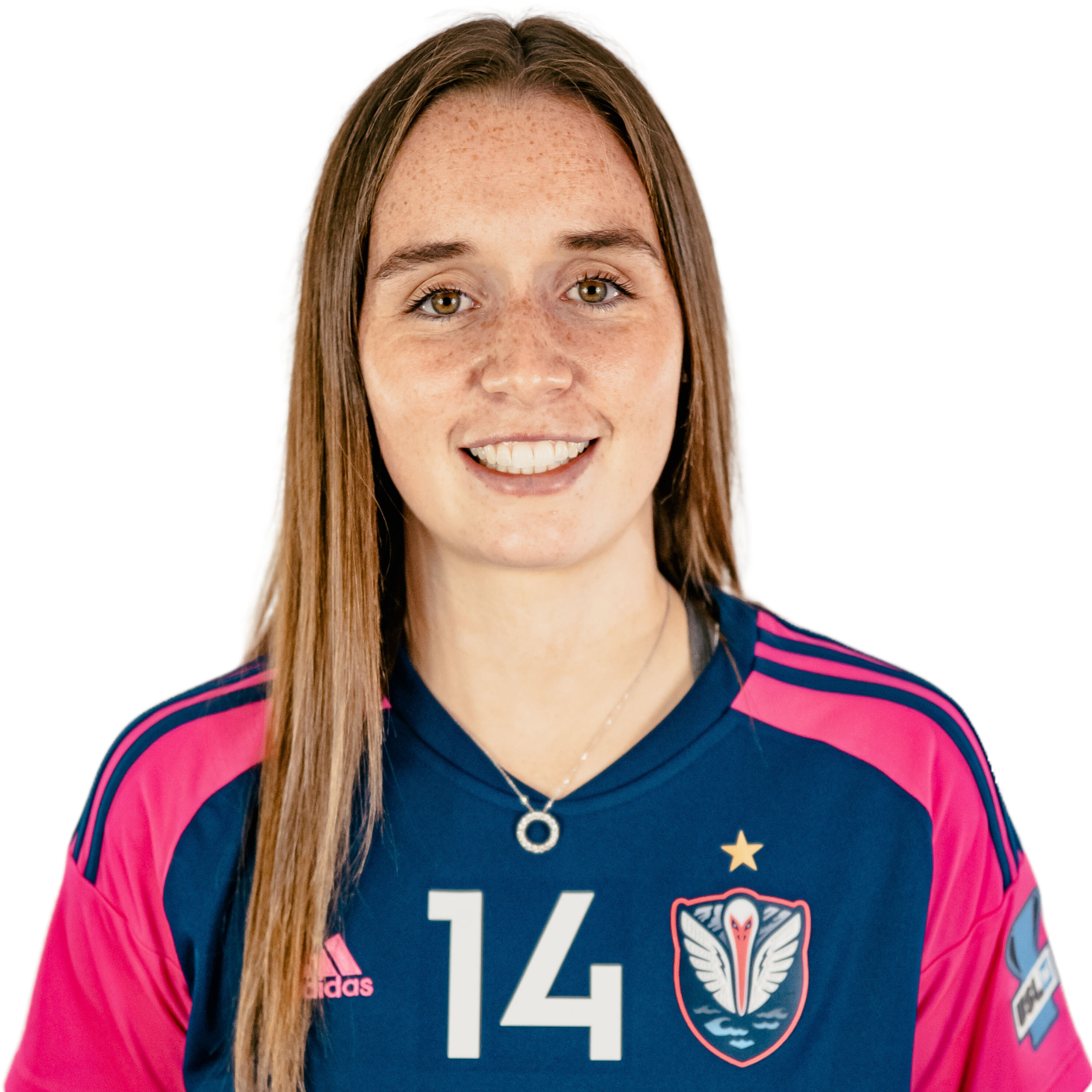 Róisín McGovern
#14 | Center Back | Temple University
The Ireland native joins Tormenta FC after captaining Temple University in 2022. In 2019, McGovern captained Ireland's U19 team in the UEFA Women's Championship qualifiers and led them to advance to the Elite phase of the championship. Since 2020, McGovern has been a staple in the defensive line at Temple University. McGovern has featured in 42 games for the program, clocking in 3,744 minutes. In just one year, McGovern became the team captain for Temple and continued to captain Temple in 2022. In the 2016-2017 and 2017-2018 season, McGovern competed on the Ireland Women's U17 National Team that played in the UEFA U17 Championship. In 2019, McGovern received another national team call-up to the Ireland Women's U19 National Team that won seven straight qualifying games. McGovern captained her nation in the UEFA Women's Championship qualifiers and led them to advance to the Elite phase of the championship.
McGovern also featured in Asheville City's inaugural USL W League campaign in 2022, leading the team to a fifth place finish in the South Atlantic Division. McGovern featured in nine games, accumulating 700 minutes and scoring twice. 
---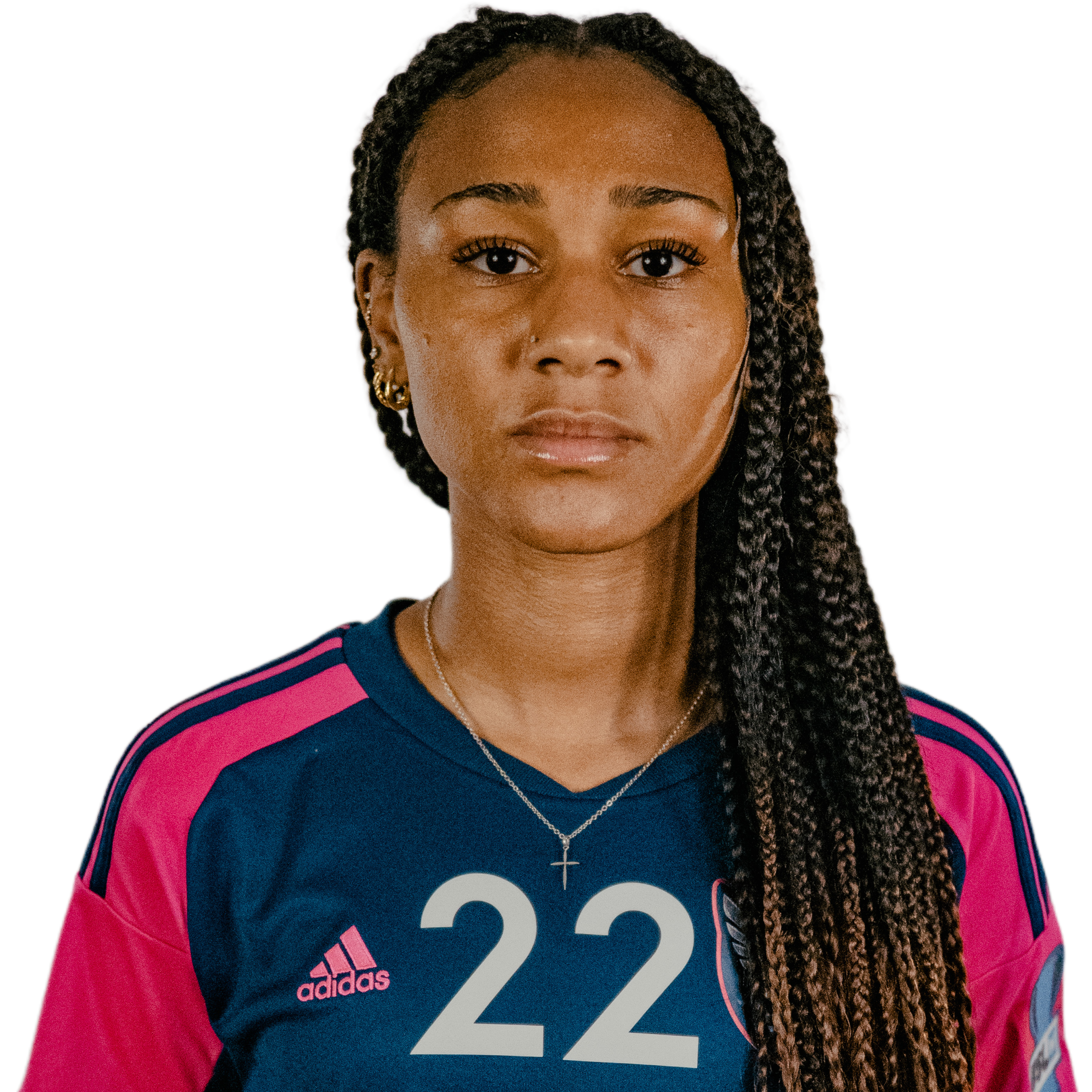 Jhenesis "Jhenna" Ellerbe
#22 | Center Back | Young Harris College
Ellerbe returns to Statesboro after a breakout USL W League season, leading the organization to its first-ever USL W League title. In 2022, Ellerbe led the team in minutes played, totaling 1,278 minutes across the regular season and the W League Playoffs. Ellerbe only missed 27 minutes of playtime throughout the entire season, starting every game and becoming one of the best defenders in the league in 2022. Averaging 91.28 minutes in 2022, Ellerbe will hope to bring consistency in the backline again, this time around with a new squad around her. 
Ellerbe spent four years at Young Harris College, where she totaled 52 games with the program. In her final year with the program, Ellerbe featured in 15 games, where she contributed three goals and five assists.
---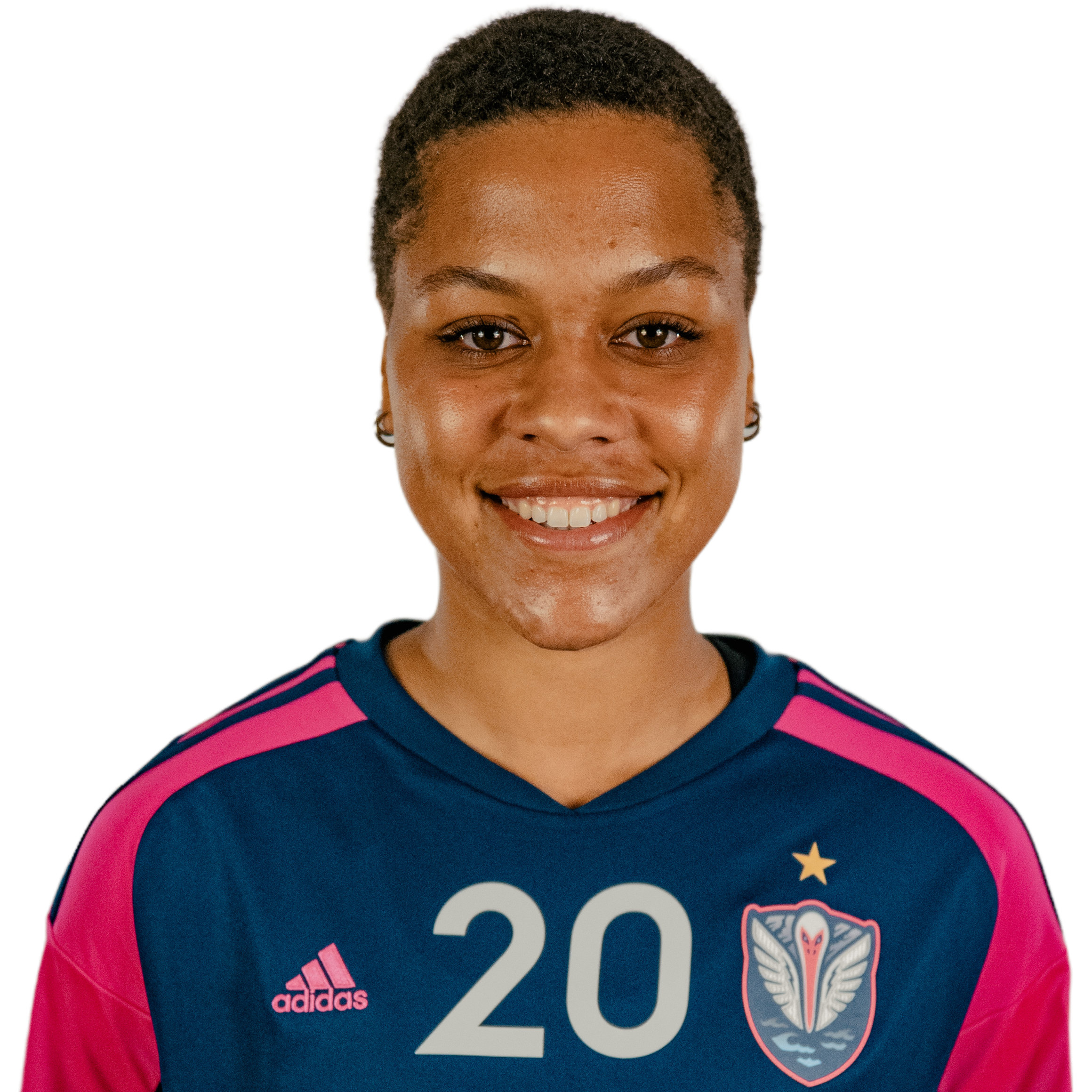 Sade Heinrichs
#20 | Center Back | Georgia Southern University
The 2022 Sun Belt Conference Defensive Player of the Year helped spark Georgia Southern's defensive unit to a first-ever Sun Belt Regular Season Conference Championship and is the first Georgia Southern women's soccer player to earn a major conference award since 1999. In 2022, Heinrichs featured in 17 games for Southern, totaling 1,500 minutes and anchoring the defensive unit to only 12 goals allowed all season.
A native of Monchengladbach, Germany, Heinrichs attended Gymnasium an der Gartenstrasse and played club soccer for Borussia Moenchengladbach.
---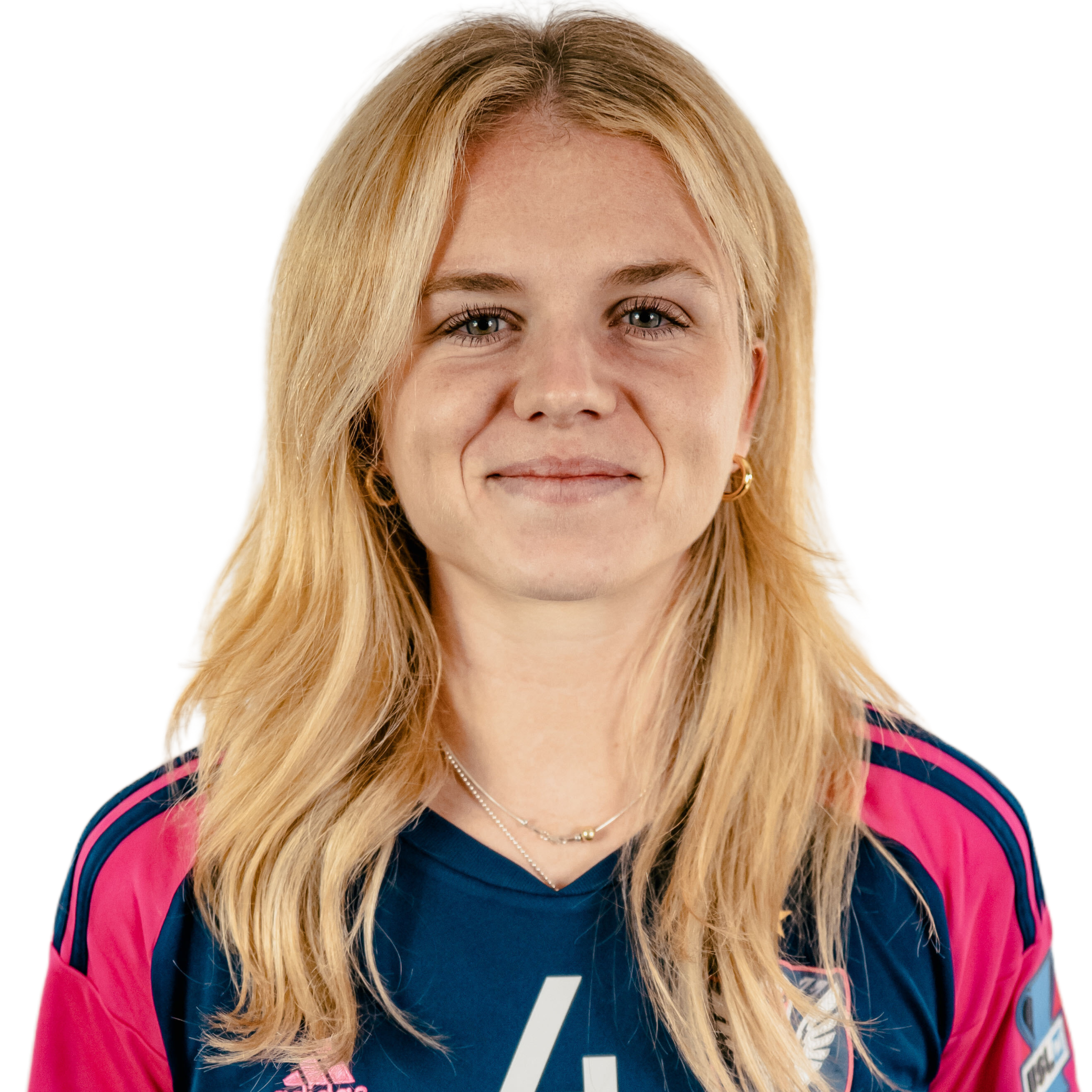 Emma Tucker
#4 | Right Back | University of Miami
Tucker brings four years of playing experience at the University of Miami. In 2022, Tucker played 13 games for Miami, starting twelve. Since 2019, Tucker has racked up 54 games for the Division I program. Tucker becomes the first University of Miami player to feature for Tormenta FC's USL W League team.
---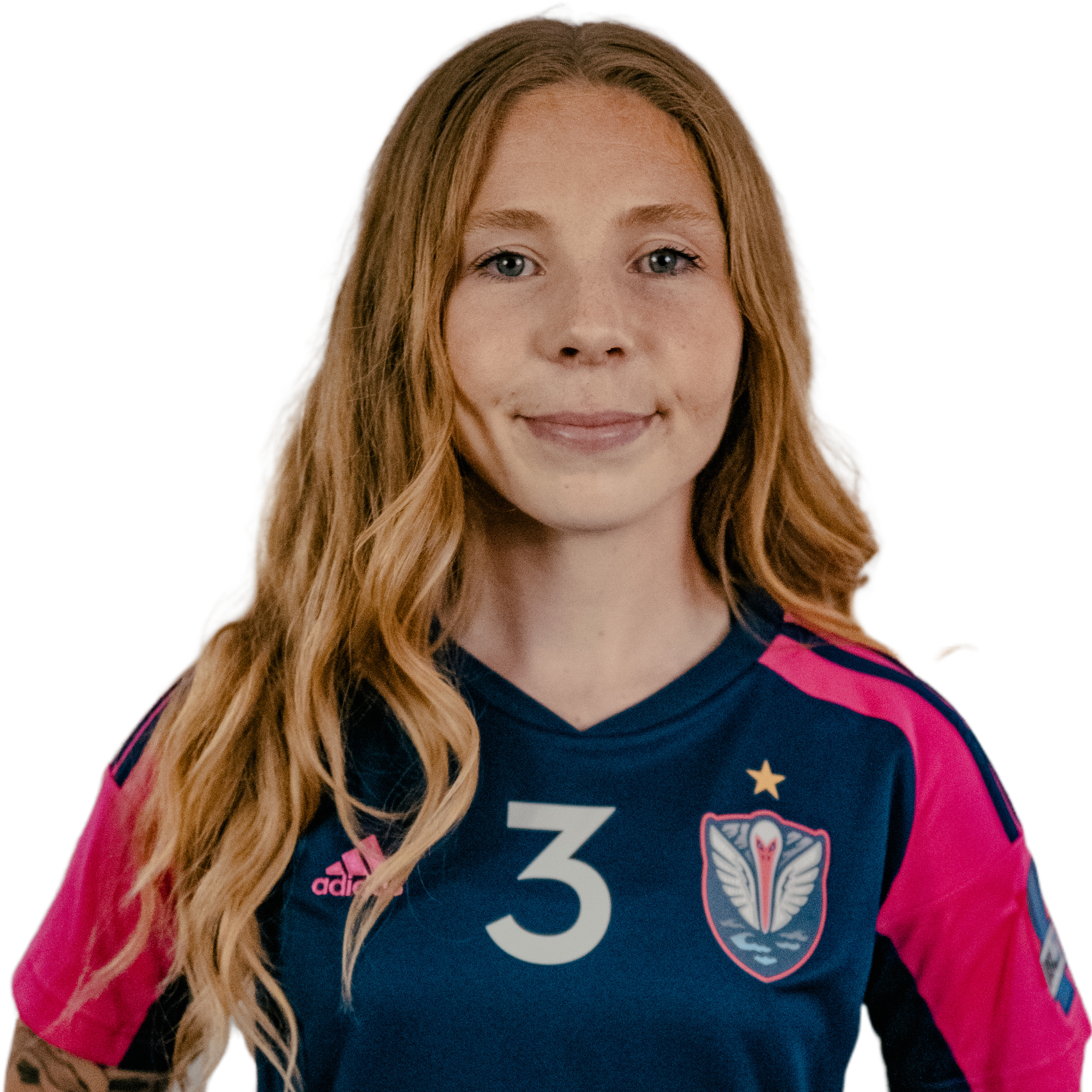 Peyton Chick
#3 | Right Back | Western Washington University
A Western Washington University alum, Chick has spent time in the professional setting with Hapoel Ra'anana A.F.C. in the second division of the Israeli Football Association. Chick appeared in a program record 93 games during a four-year career (2016-19). Throughout her time with Western Washington, Chick accumulated 4,832 minutes played, contributing with seven goals and 22 assists, the seventh most in program history. During Western Washington's run to the Division II national title match in 2019, Chick recorded five assists in six postseason matches.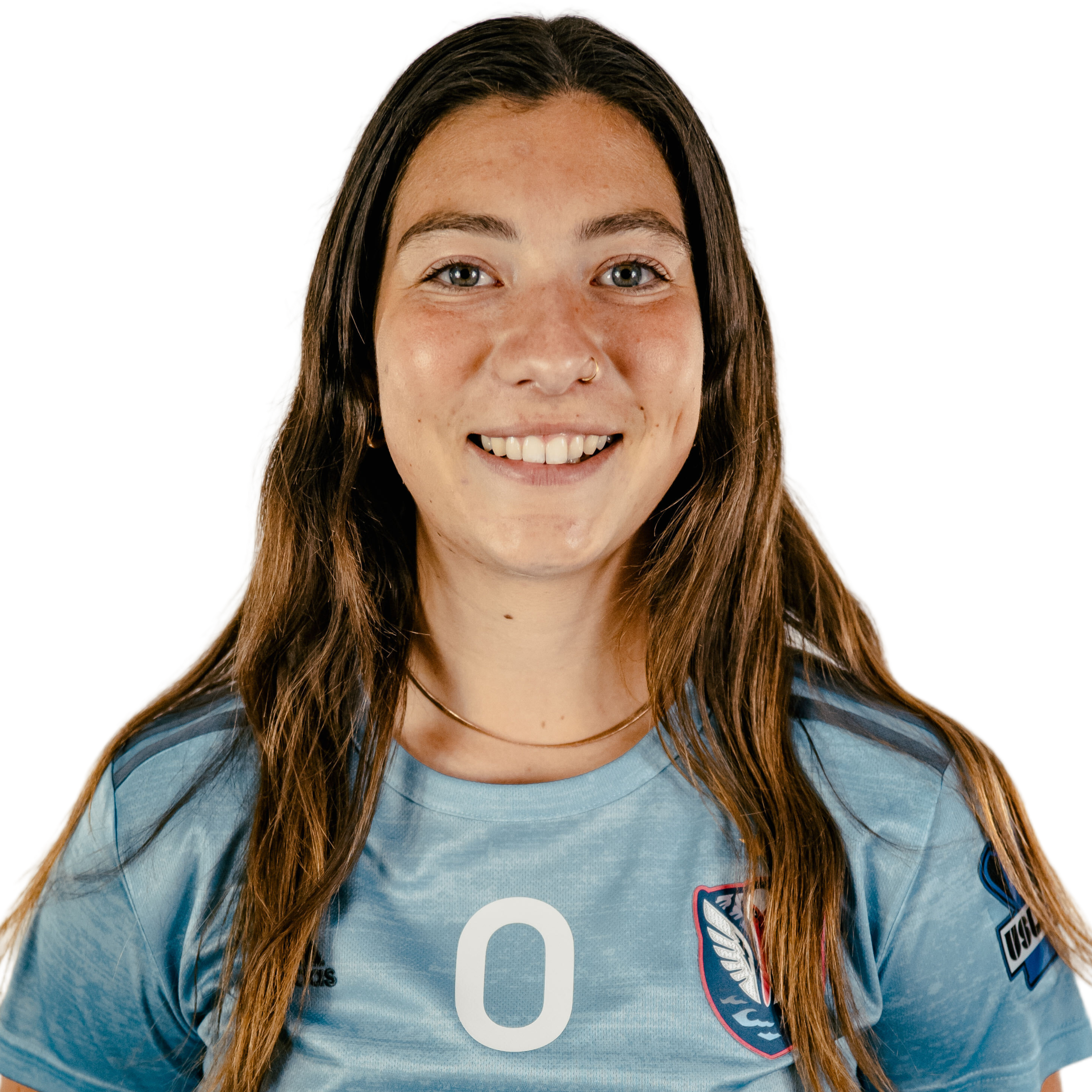 Keara Fitzgerald
#0 | Goalkeeper | UC San Diego
Despite only playing two seasons at UC San Diego, Fitzgerald has proven to be a natural leader on the field. With a total of 27 games played, Fitzgerald has earned the starting position for UC San Diego. In 2022, Fitzgerald co-captained the tritons, setting a new program Division I record for most saves in a game with 10 stops against San Francisco. Fitzgerald played a total of 14 games, totaling 1,170 minutes. Fitzgerald is set to make her W League debut with Tormenta FC in 2023, and will look to lead the team to its second W League title in one of the toughest divisions in the nation.
---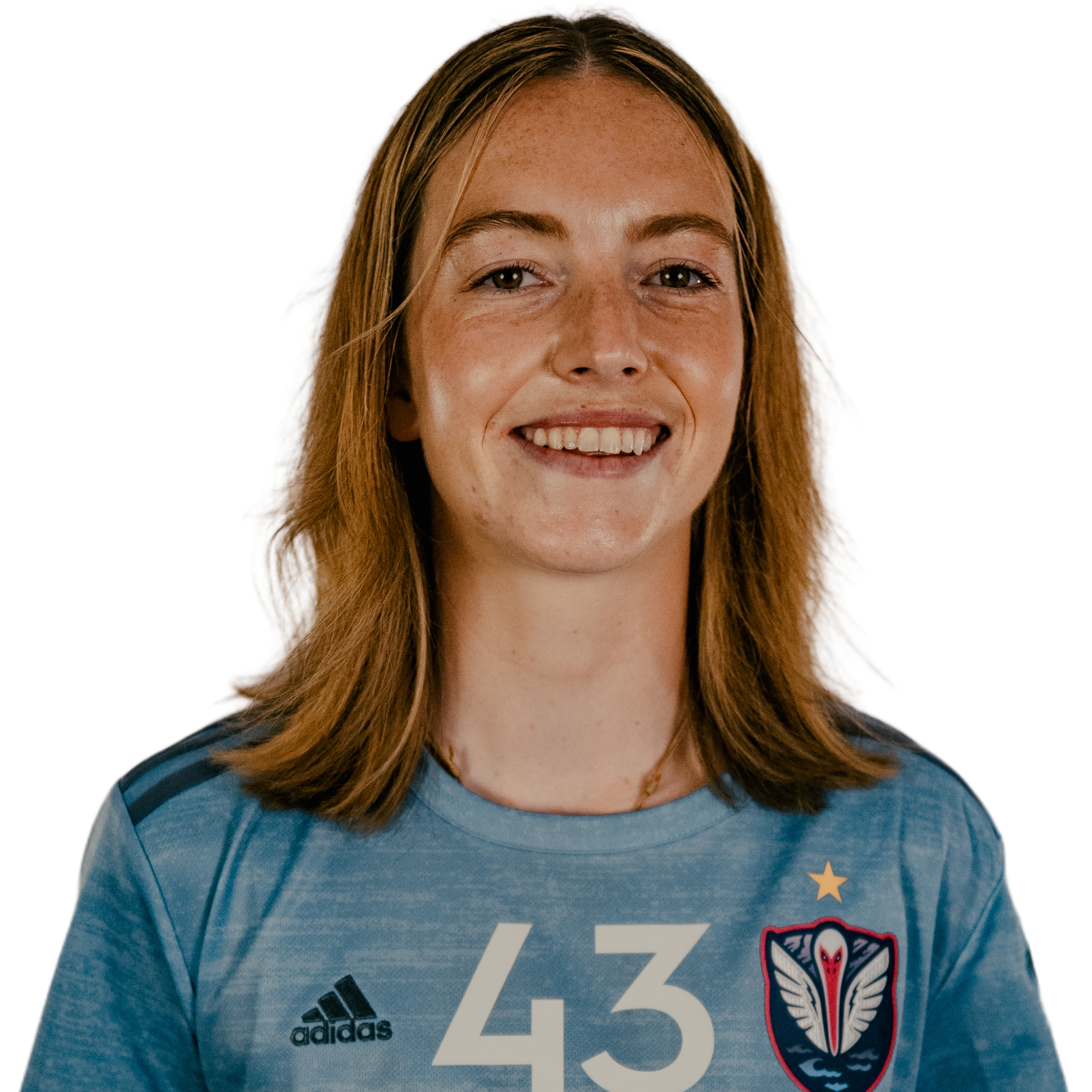 Blair Currie
#43 | Goalkeeper | Spring Arbor University
The New Zealand native joins Tormenta FC after a 2022 NAIA Women's Soccer National Championship with Spring Arbor University. Currie was a member of the history-making New Zealand Under-17 women's team, which placed third at the FIFA U-17 Women's World Cup in Uruguay in 2018. In her first year with Spring Arbor, Currie played a pivotal part in winning the program's third NAIA National Championship. Currie's 2022 season saw her play a total of 20 games, totaling 1,432. Currie only conceded three goals across all competitions. Currie's accolades saw her feature in the 2022 United Soccer Coaches NAIA Women's All-American Second Team. Prior to Spring Arbor, Currie spent the 2019 season with Seton Hall University, where Currie featured in three games recording nine saves throughout her time with the institution.
---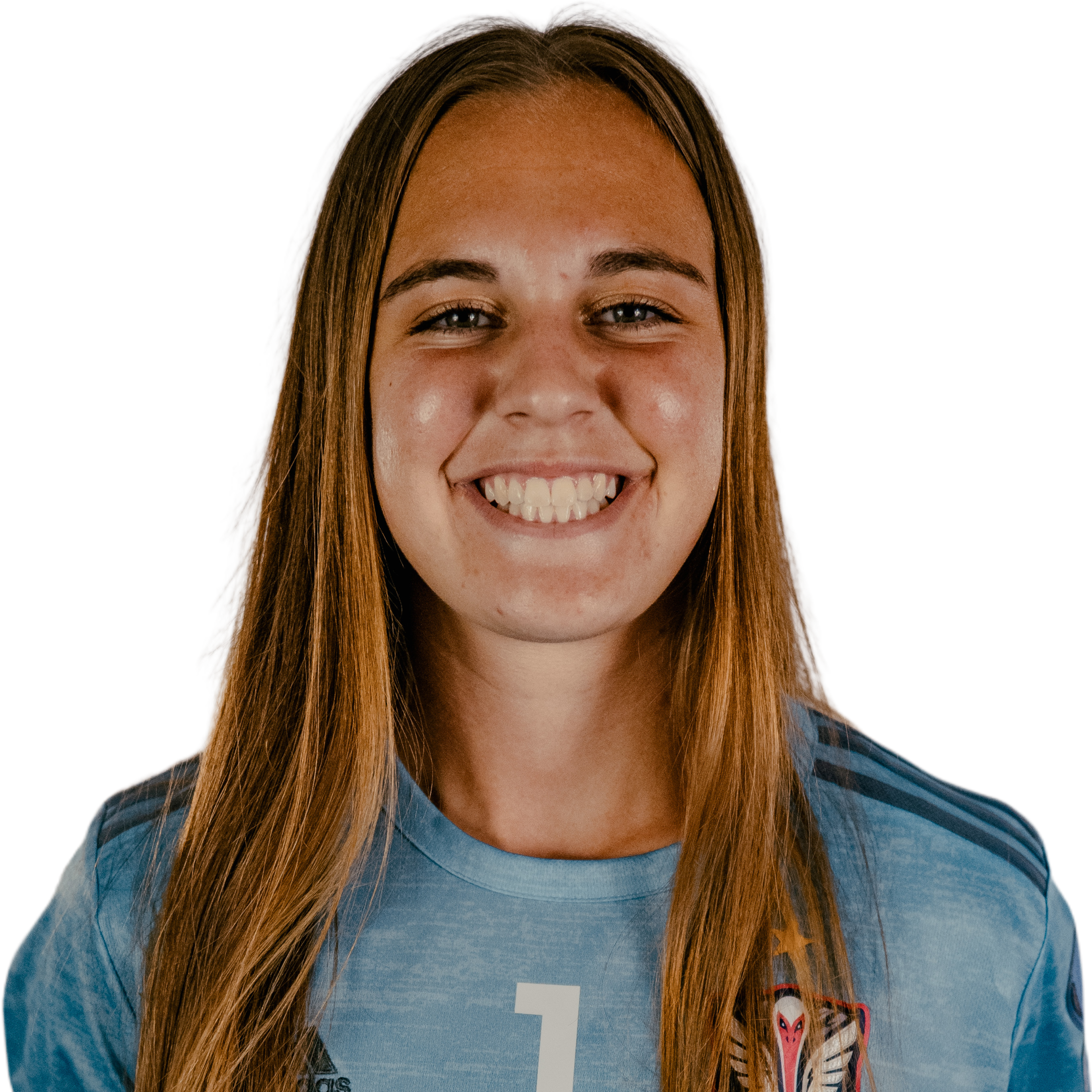 Cora Brendle
#1 | Goalkeeper | USC Upstate
The Big South Conference Goalkeeper of the Year joins Tormenta FC following a historic year with the University of South Carolina Upstate. With USC Upstate, Brendle has totaled 34 games played, with her most productive season coming in 2022. Last year, Brendle started in all 18 matches, recording 79 saves, as well as recording six shutouts in the entire season. Brendle was named the Big South Goalkeeper of the Year, featured in the Big South All-Conference First Team and the Big South All-Tournament Team. Brendle features in the USC Upstate history books, sitting in eighth for the most games started and sitting in 10th overall for most saves (79). The junior also set the record for most wins in a single season (9). With Brendle in goal, Upstate went 9-4-4 in the regular season, while finishing with a 6-2-1 Big South Conference record. Its No. 2 seed in the Big South Conference Tournament was the highest seed in program history.