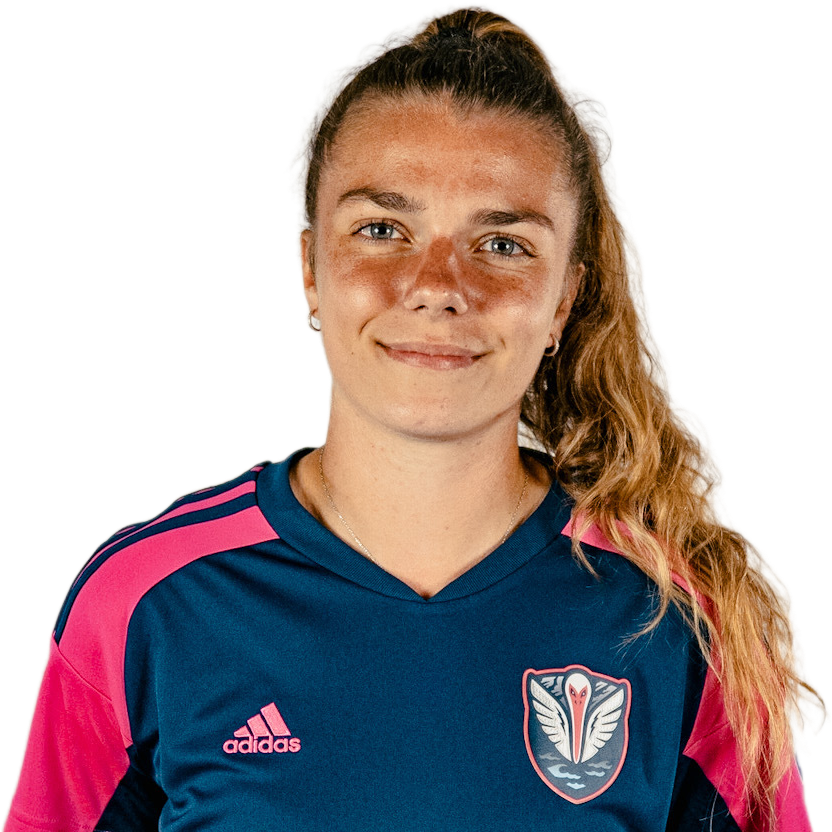 Amy Andrews
#7 | Striker | Western Illinois University
With 26 career goals, Amy Andrews made history in 2021 as Western Illinois University's all-time top goalscorer and as the only player in program history to score 12 goals in a single season. Ranked second in the conference for goals, Andrews was named to the 2021 Summit League Women's Soccer All-League Second Team after her prolific offensive campaign.
In 1,219 minutes of play this season, Andrews also leads her squad in shots and points with 28 and 14, respectively. Notably, the forward scored in seven out of her last eight collegiate matches.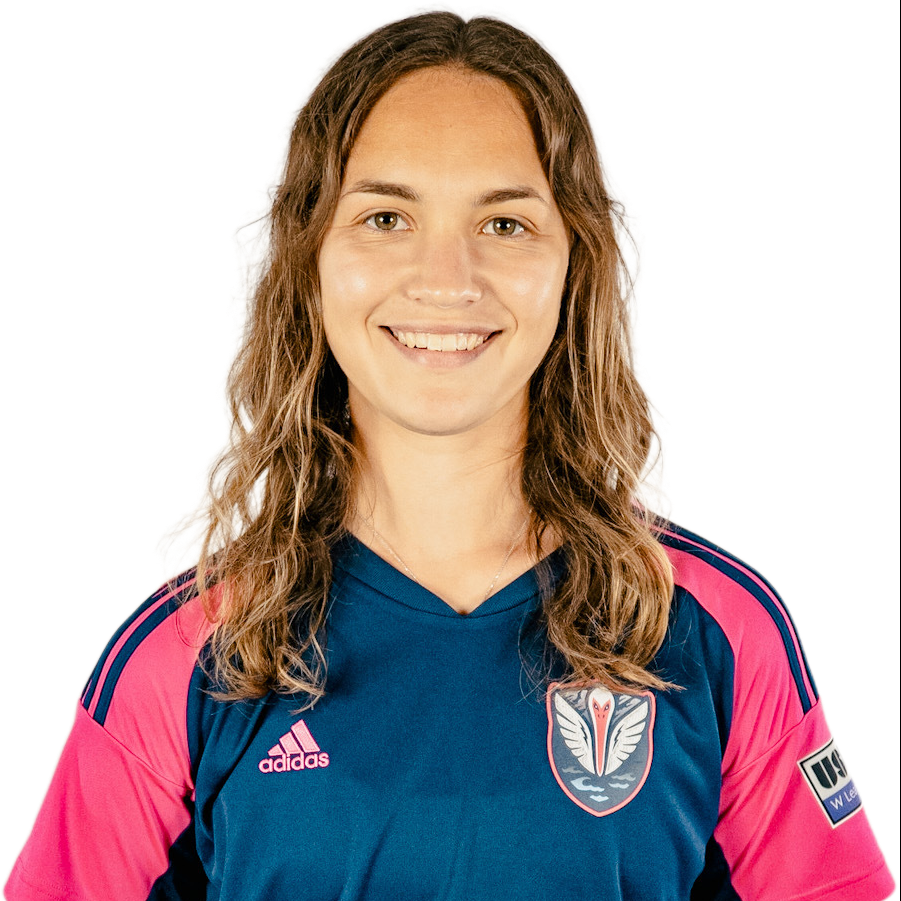 Elis Nemtsov
#17 | Striker | Georgia Southern University
Elis Nemtsov, 20, helped spark Georgia Southern University's offensive fuel with goals and assists as a redshirt freshman. In 2021, Nemtsov played and started in 19 games for Southern, scoring eight goals, the second-highest goal scorer on the team. As a two-time Sun Belt Conference Offensive Player of the Week and a member of the First Team All-Sun Belt Conference, Nemtsov seeks to continue crafting her talent in the 912 this summer.
Nemtsov has previously trained with the Israel Women's National Team and was called up to represent the U17 and U19 Israeli national teams.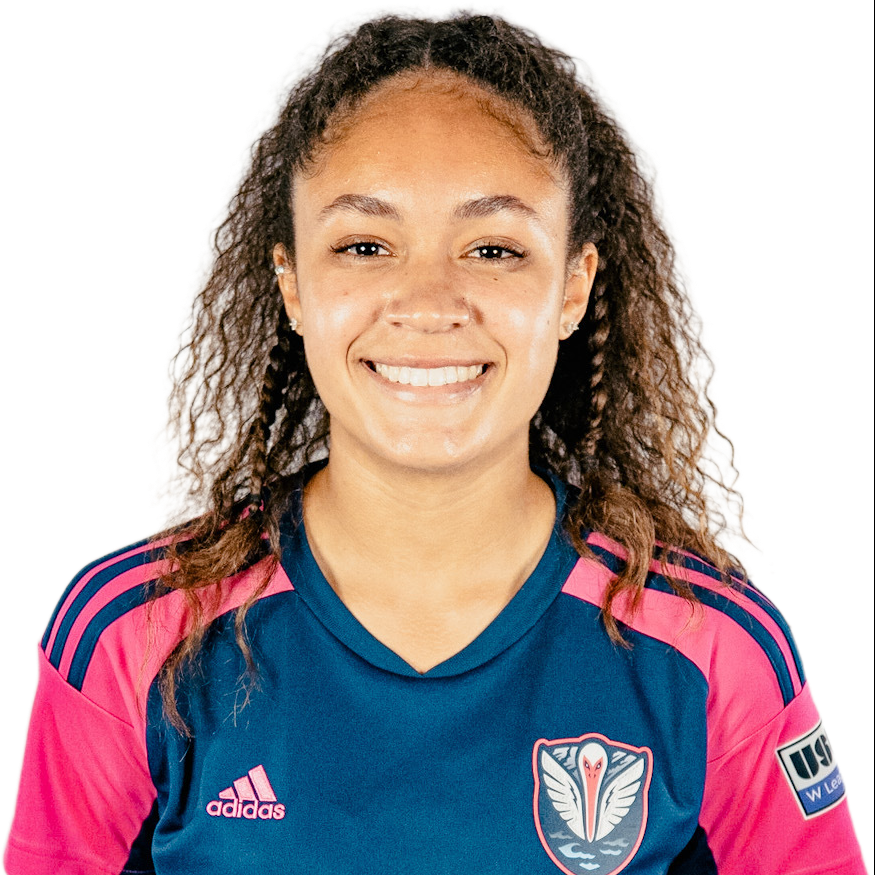 Elise Holcey
#23 | Striker | Tormenta FC Academy
Elise Holcey made national history in November 2021 as the inaugural signing across the entire USL W League in its new era. The young striker joined TFC Academy in 2019 and quickly excelled to the top of the girl's program, where she was named captain of the 2003/04 Girls Ibis team while playing up a year in age. During the 2021 season, Holcey led her team to a second-place finish in the National League Piedmont Conference. Holcey also earned a spot on Tormenta FC's USL Academy Girls roster and competed in the 2021 USL Academy Cup in Tampa, Florida. Off the pitch, Holcey attends Savannah Arts Academy (Class of 2022) and is a Tormenta Futures coach, mentoring children ages two to 10 in soccer and life lessons.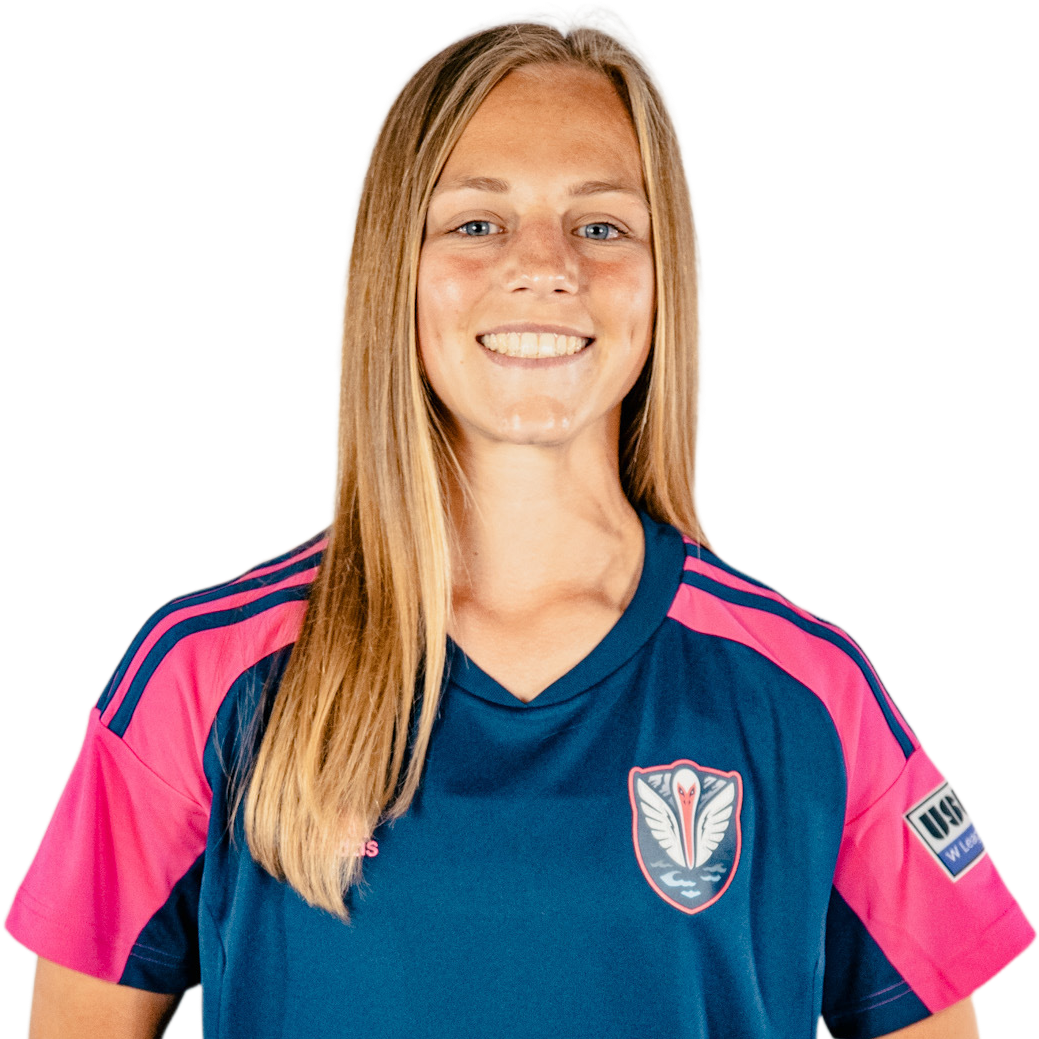 Allie Rathbun
#27 | Striker | University of Memphis
Allie Rathbun returns to South Georgia after culminating her 2021 season with the University of Memphis where she served a key defensive role, helping the Tigers secure 11 shutouts. Rathburn was a motivating force for her peers and helped the team finish with a winning 14-5-2 record. Rathbun played a total of 35 matches as a Tiger and contributed three goals and one assist. The Savannah native was also named to the 2019 and 2020 AAC All-Academic teams.
Prior to joining the University of Memphis, Rathbun gained high-level youth experience with Jacksonville Armada FC and also competed as a member of the Georgia State Olympic Development Team (ODP) and the Region III ODP team.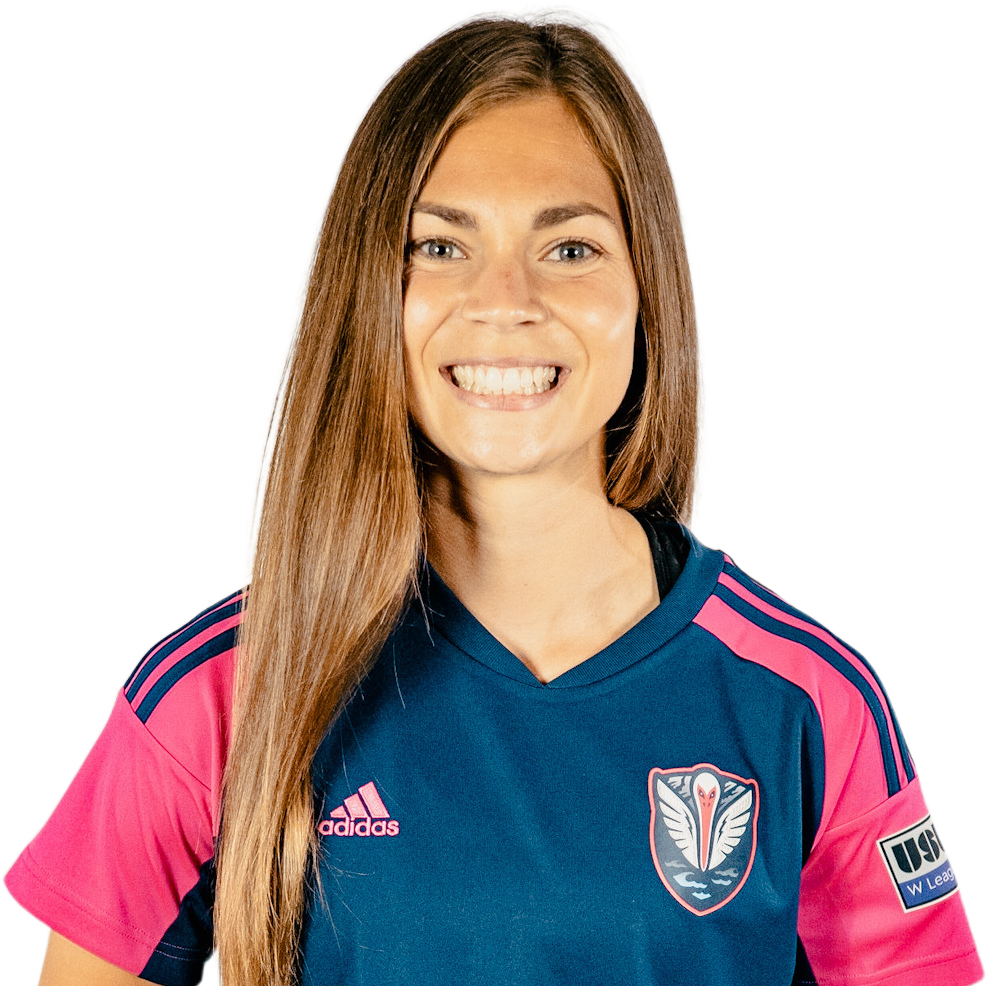 Isabella Gutierrez
#3 | Left Wing | Furman University
Isabella Gutierrez returns to the 912 after growing up with Tormenta FC Academy, excelling and developing with the club for over six years. Gutierrez graduated from Furman University in May 2022 after earning numerous awards in her final year with the women's soccer program. The midfielder was honored as SoCon Women's Player of the Year in April 2021, followed by being named to the All-SoCon First Team and the MAC Hermann's Trophy Watch List. Throughout her time at Furman, Isabella recorded an impressive 20 goals and 16 assists in 66 matches played.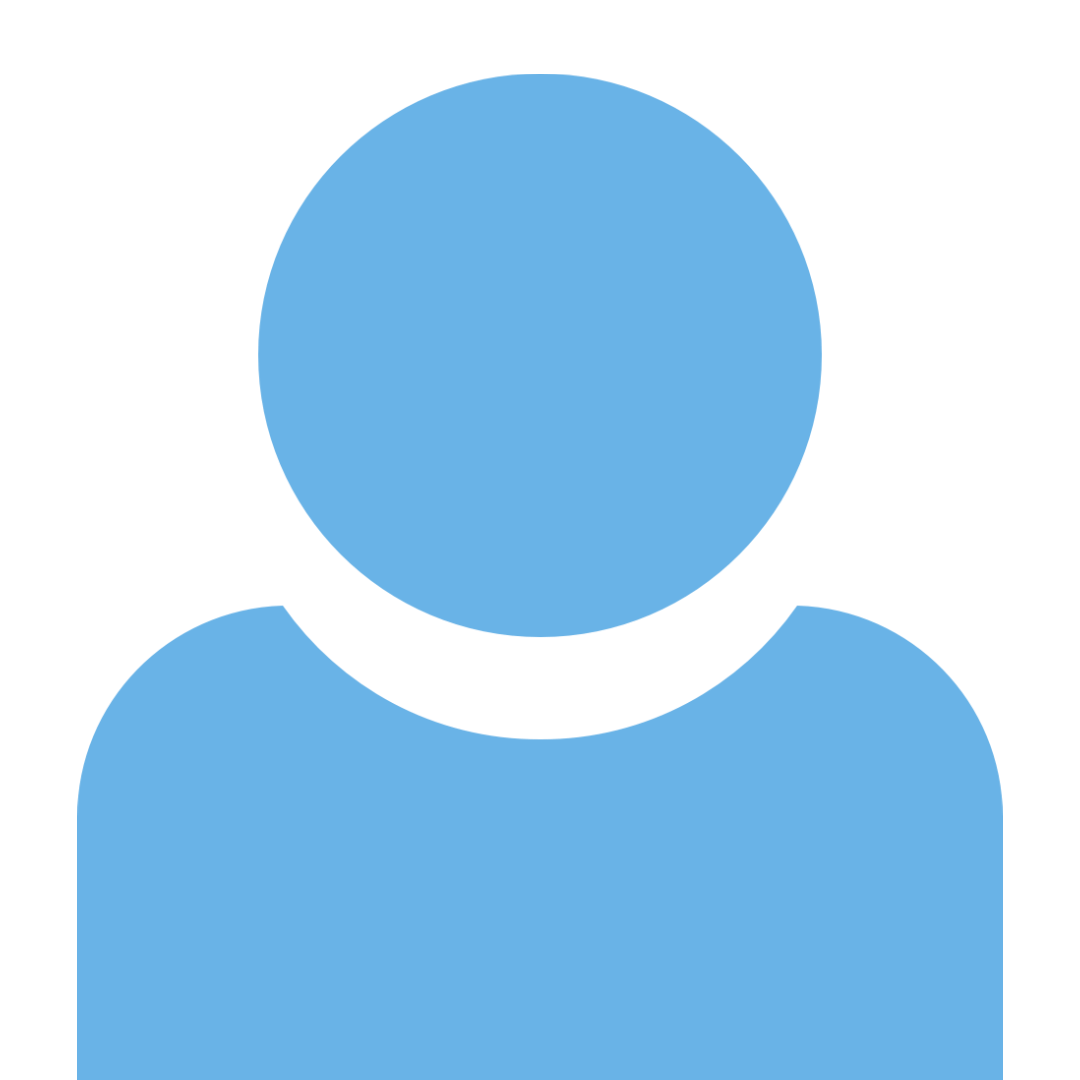 Jenae Packard
#4 | Center Defensive Midfielder | Pacific University
Jenae Packard made an immediate impact at the University of the Pacific, starting 16 of the 17 games played her freshman year. Packard's playtime continued to increase throughout the next three seasons as she appeared in 48 games the following three years.
In 2021, Packard started all 19 games for the Pacific Tigers, totaling 1,589 minutes for the season and was able to help her team with a goal and assisted three times. The midfielder led the Pacific Tigers to a 10-6-3 record in 2021 helping the team record one of their best seasons.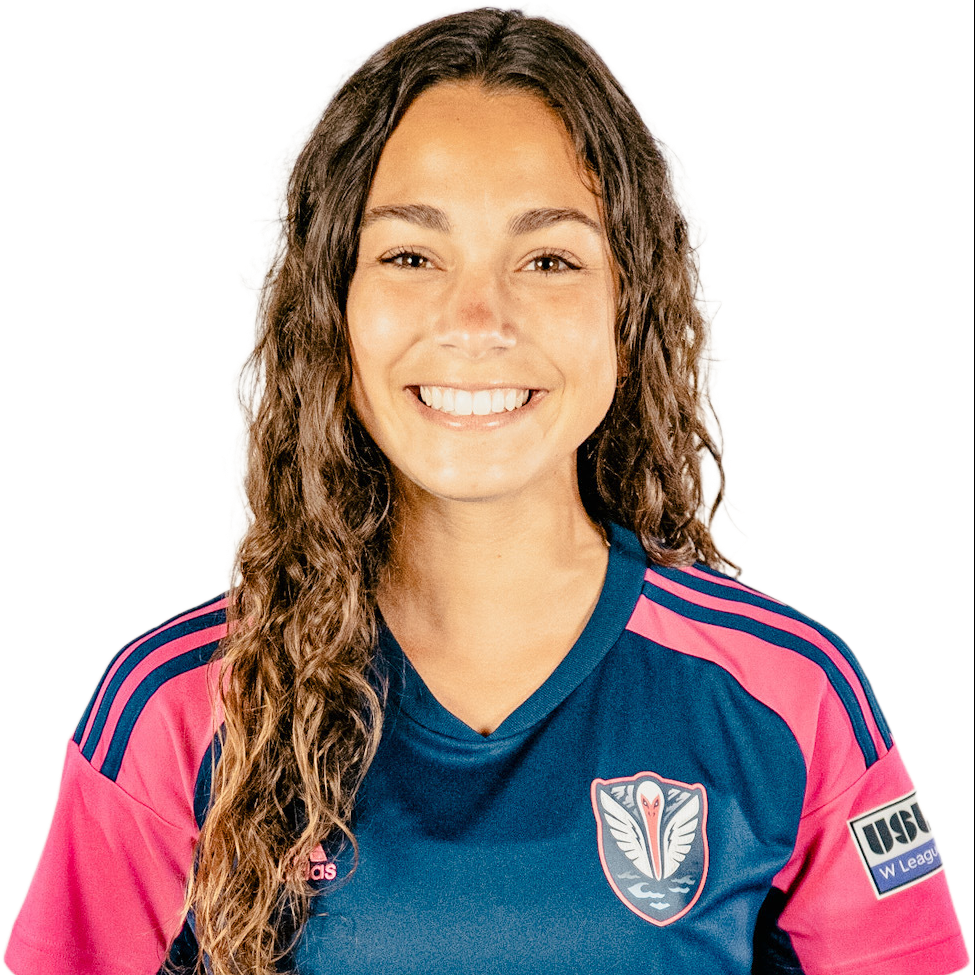 Helen Guiterrez
#6 | Central Defensive Midfielder | Furman University
Helen Gutierrez returns to the club after developing with Tormenta FC Academy for over six years. Gutierrez enters her first full season with the Paladins after an injury postponing her collegiate debut in 2021. The midfielder gained NCAA Division I experience this past spring ahead of Tormenta FC's inaugural W League kickoff. Prior to Furman, Helen played at Statesboro High School and was the team MVP as a Sophomore.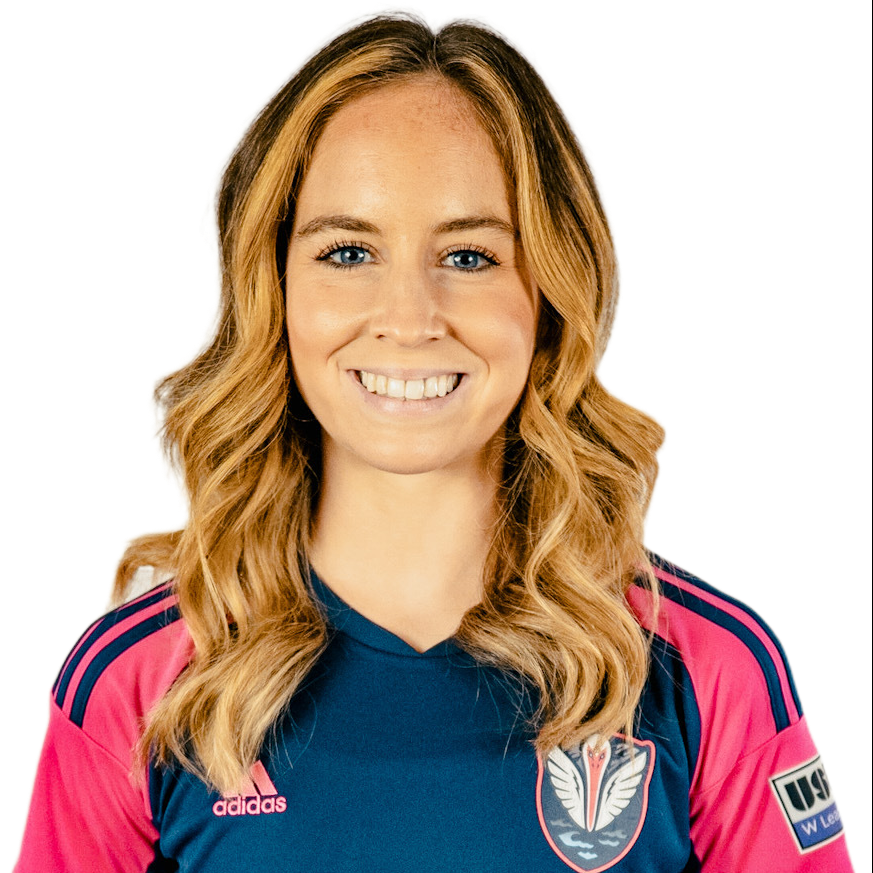 Emily Burke
#8 | Central Defensive Midfielder | Georgia State University
Emily Burke played 18 games and started in 13 for Georgia State University in 2021, accumulating 1,221 minutes and one goal scored against the University of Georgia. Burke played a crucial role in helping the Panthers earn a 9-4-7 record in 2021. In 2020, Burke anchored the Georgia State midfield, helping lead the Panthers to a historic 10-3-2 season.
Prior to Georgia State, Burke attended Southeast High School where she led the team to a 2017 National Cup XVI U-19 Women's Division Championship. Burke also played club soccer for the Pittsburgh Riverhounds RDA ECNL.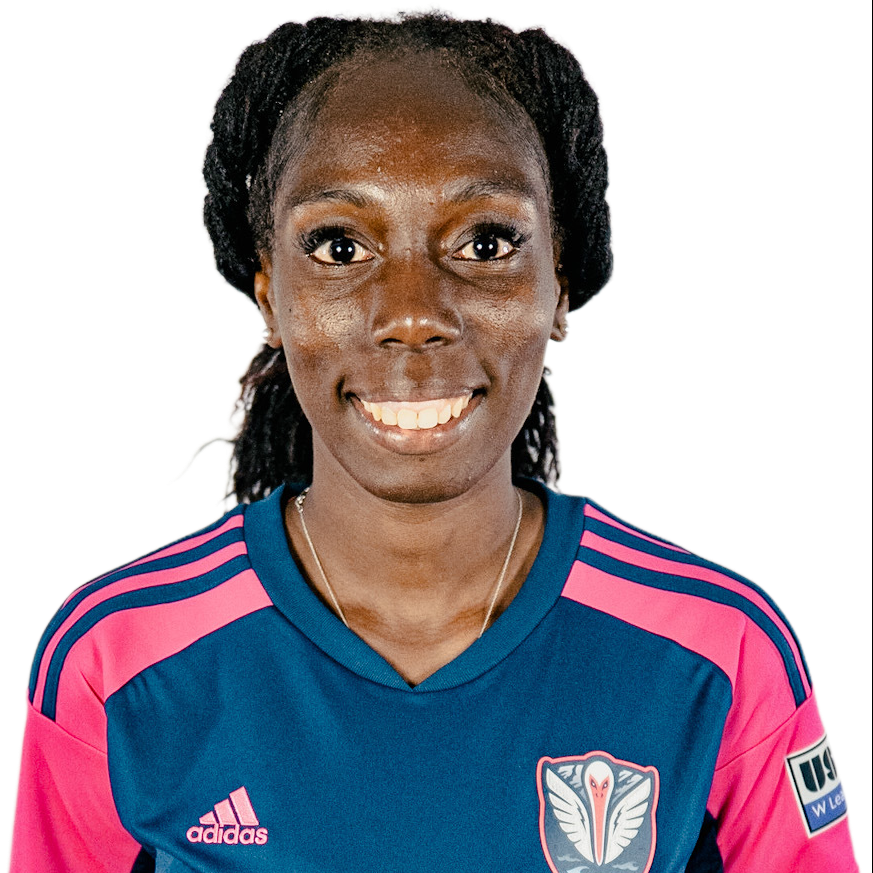 Remi Olalere
#9 | Central Attacking Midfielder | South Carolina State University
Remi Olalere stood out at Tormenta FC's open trial and is the team's first player to earn a spot on the inaugural roster through a tryout. A versatile and dynamic midfielder, Olalere currently attends South Carolina State University and brings two outstanding seasons of experience with Spartanburg Methodist College where she scored 28 goals and recorded 31 assists in 40 matches.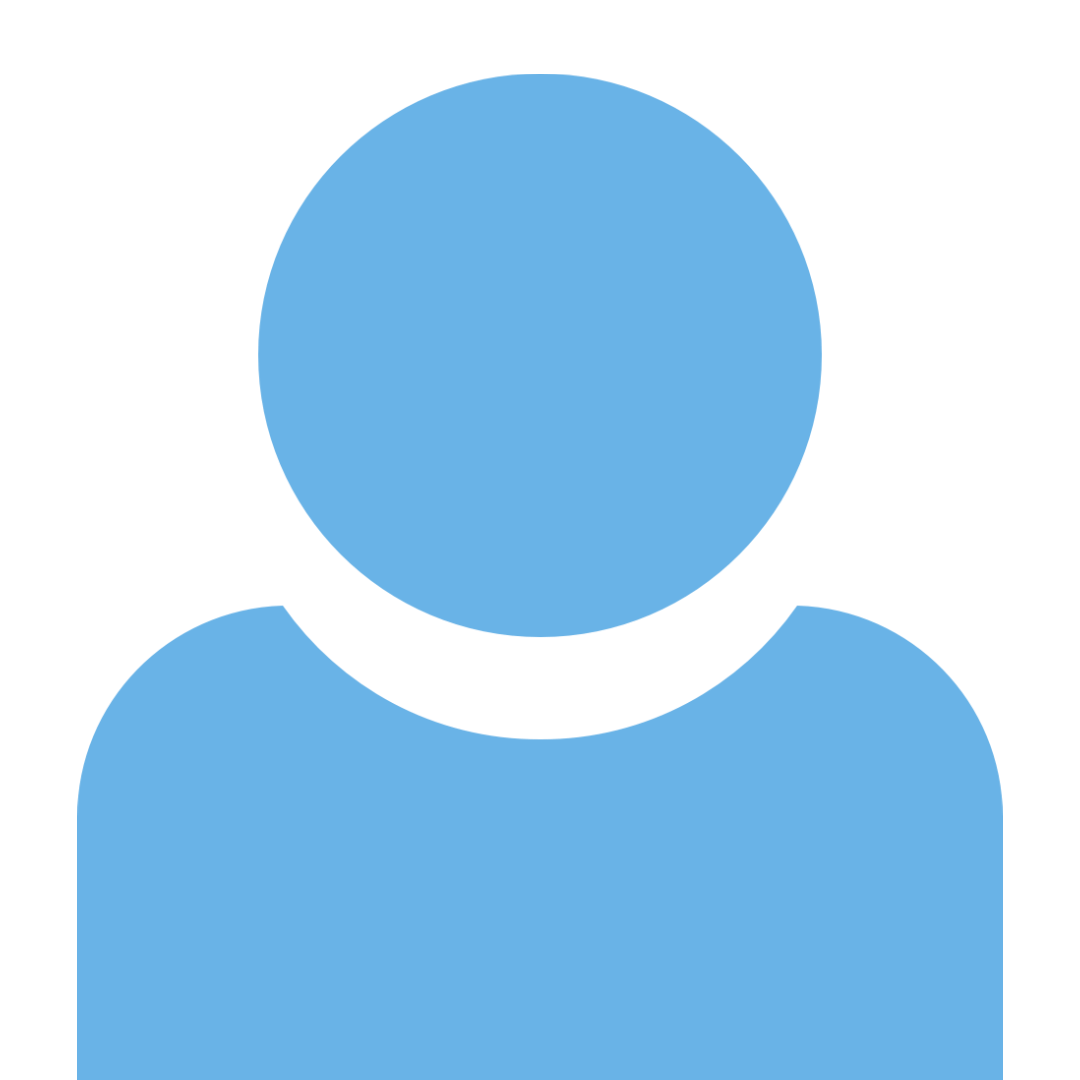 Jaida Nyby
#10 | Central Attacking Midfielder | Pacific University
Jaida Nyby, a native of Eugene, Oregon, has played every game since her arrival with Pacific. In 2021, Nyby played 31 games, scoring five goals and tallying four assists. Nyby totaled 2,412 minutes and helped the Tigers to a 10-6-3 record.
Prior to Pacific, Nyby attended Concordia University where she earned Second Team All-Great Northwest Athletic Conference honors and a spot on the WPSL Western Region-Northwest All-Conference Team.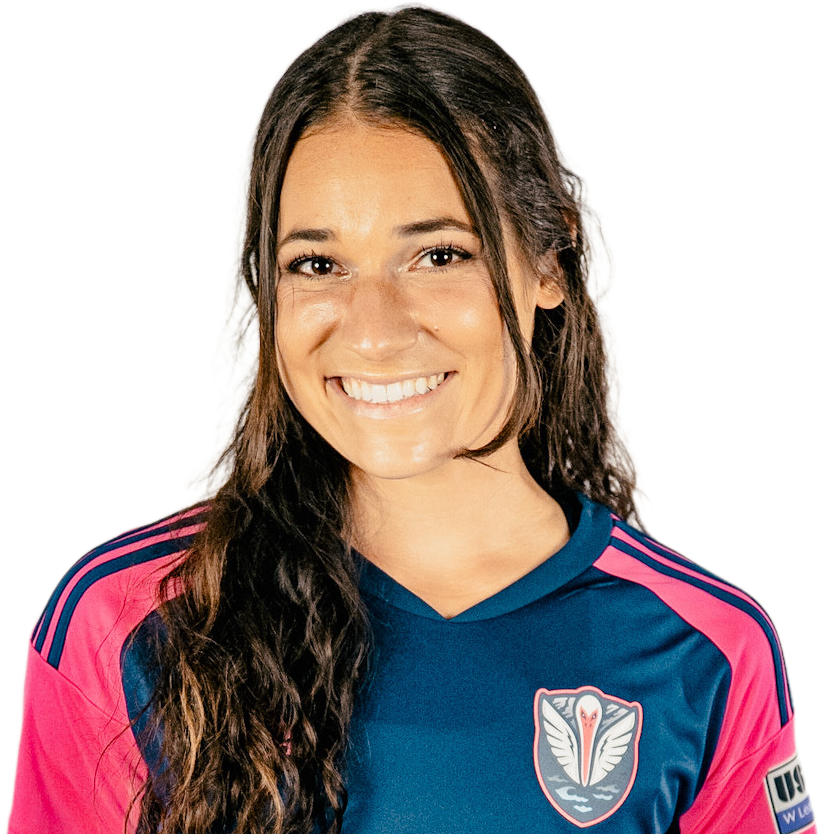 Kelly Giddes
#13 | Right Winger | Palm Beach Atlantic University
Kelly Giddes plays for Palm Beach Atlantic University and attended the team's open trial on Dec. 12. Giddes joined the PBA women's soccer team in 2016 where her workload increased throughout her first three seasons, totaling 32 games played and recording two goals and two assists. In 2021, Giddes played 14 matches, starting in 9 to help PBA to a 10-5 record and advance them to the Sunshine State Conference Tournament.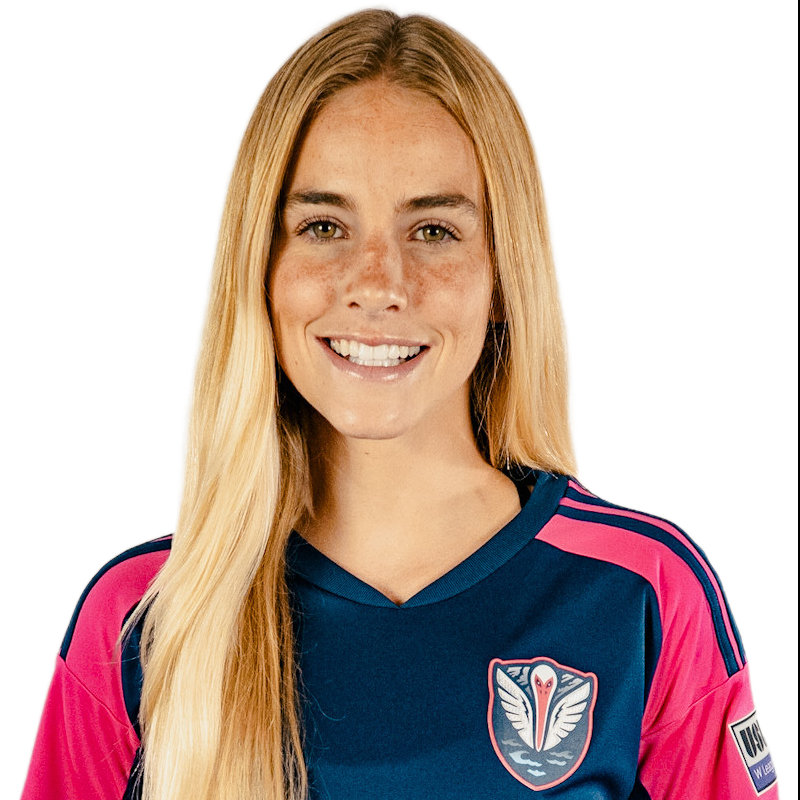 Lauren O'Hearn
#15 | Center Defensive Midfielder | Furman University
Lauren O'Hearn played on Tormenta FC Academy's '99 Girls team and currently plays for the Furman University Paladins. The 2021 season saw O'Hearn play a crucial role at Furman; As a defensive midfielder, O'Hearn played 18 matches and started in 10 of those fixtures, tallying one assist.
Prior to Furman, O' Hearn played for St. Vincent's Academy where she led the women's soccer team to two GHSA 2-AA state titles as a junior and senior. The TFC Academy alumna was also named 2018 Girls Player of the Year for Savannah Morning News and was a three-time All-Greater Savannah Girls' Soccer Team choice.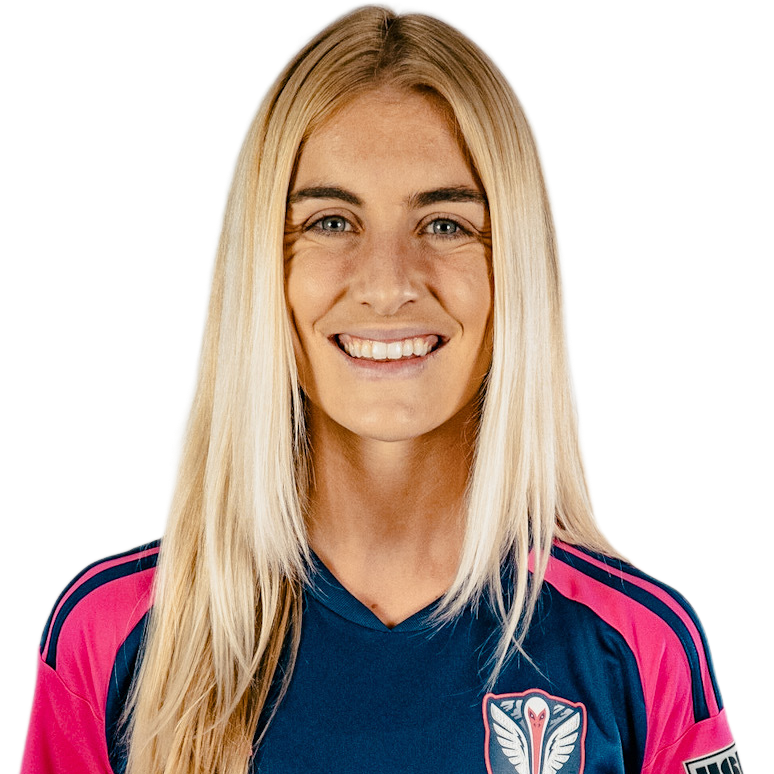 Erin O'Hearn
#16 | Central Attacking Midfielder | Furman University
After four successful seasons with Furman University Women's Soccer, Erin O'Hearn now brings her leadership skills and technical talent to South Georgia. The Savannah native joins sister Lauren O'Hearn and numerous former TFC Academy teammates on the 2022 USL W League roster. In four years with Furman University, O'Hearn recorded 73 appearances for the Paladins, starting 65 of the 73. The midfielder finished her time at Furman with four goals and four assists.
In 2021, O'Hearn played for the Savannah Spirit of the WPSL (Women's Premier Soccer League) and recorded one goal and one assist that summer.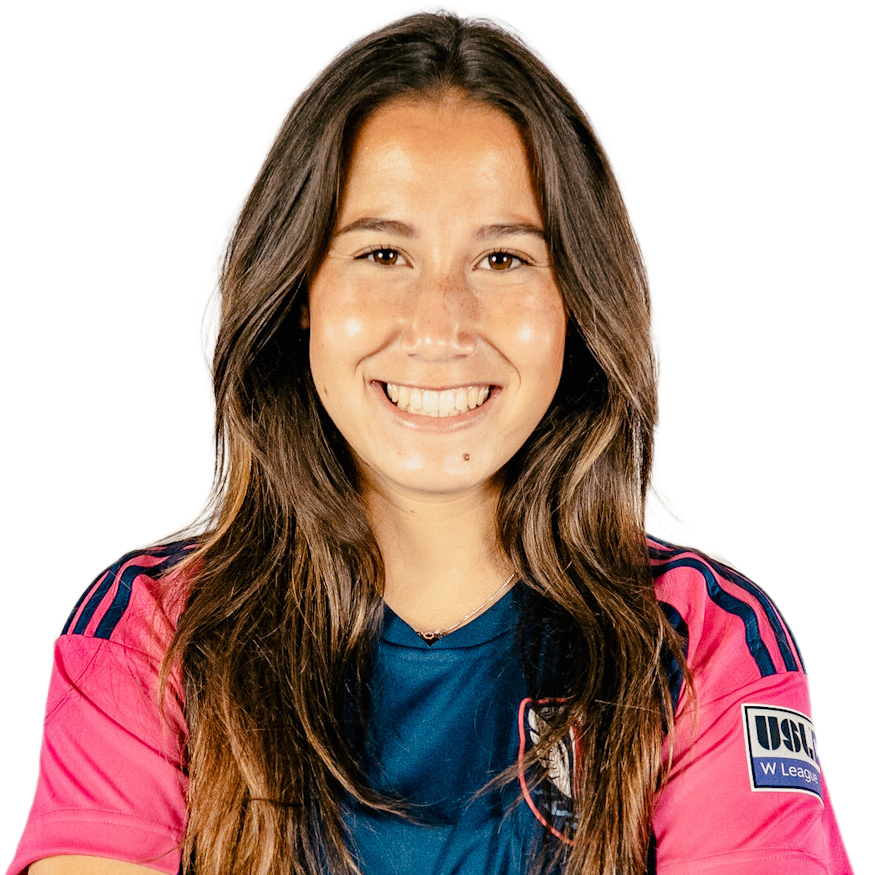 Isabel Kopp
#26 | Left Wing | Georgia Southern University
Isabel Kopp is one of the pillars of Georgia Southern's defense, having played 22 matches during her first year with the program. Prior to Southern, Kopp played two years with back-to-back NJCAA Division I National Championships at Tyler Junior College in 2019 and 2020-21. A native of Haarlem, Netherlands, Kopp has made Statesboro her second home and will be competing to bring Statesboro its first W League title.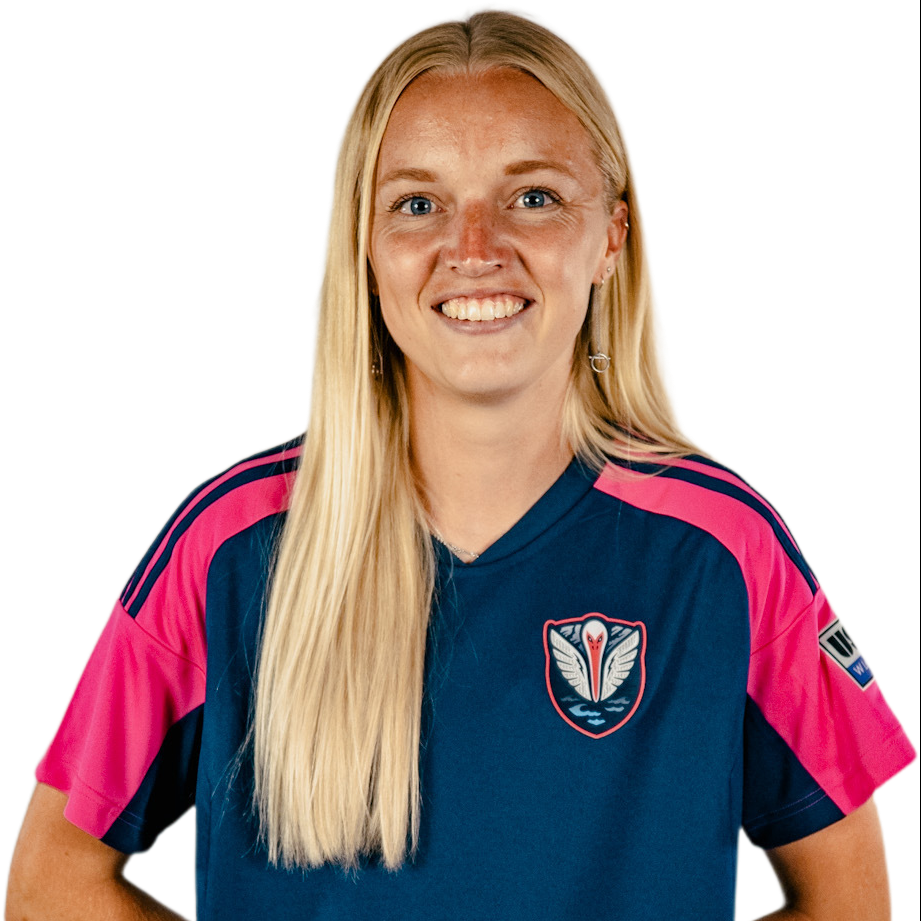 Malene Duus
#5 | Center Back | Tennessee Wesleyan University
Malene Duus joins Tormenta FC's defensive unit, bringing skills as a second-year member of the Tennessee Wesleyan University women's soccer program. Duus ended the 2020-21 season as one of the top assisters (5) for the Bulldogs. Duus is a native of Augustenborg, Denmark, and has trialed for the Danish National team.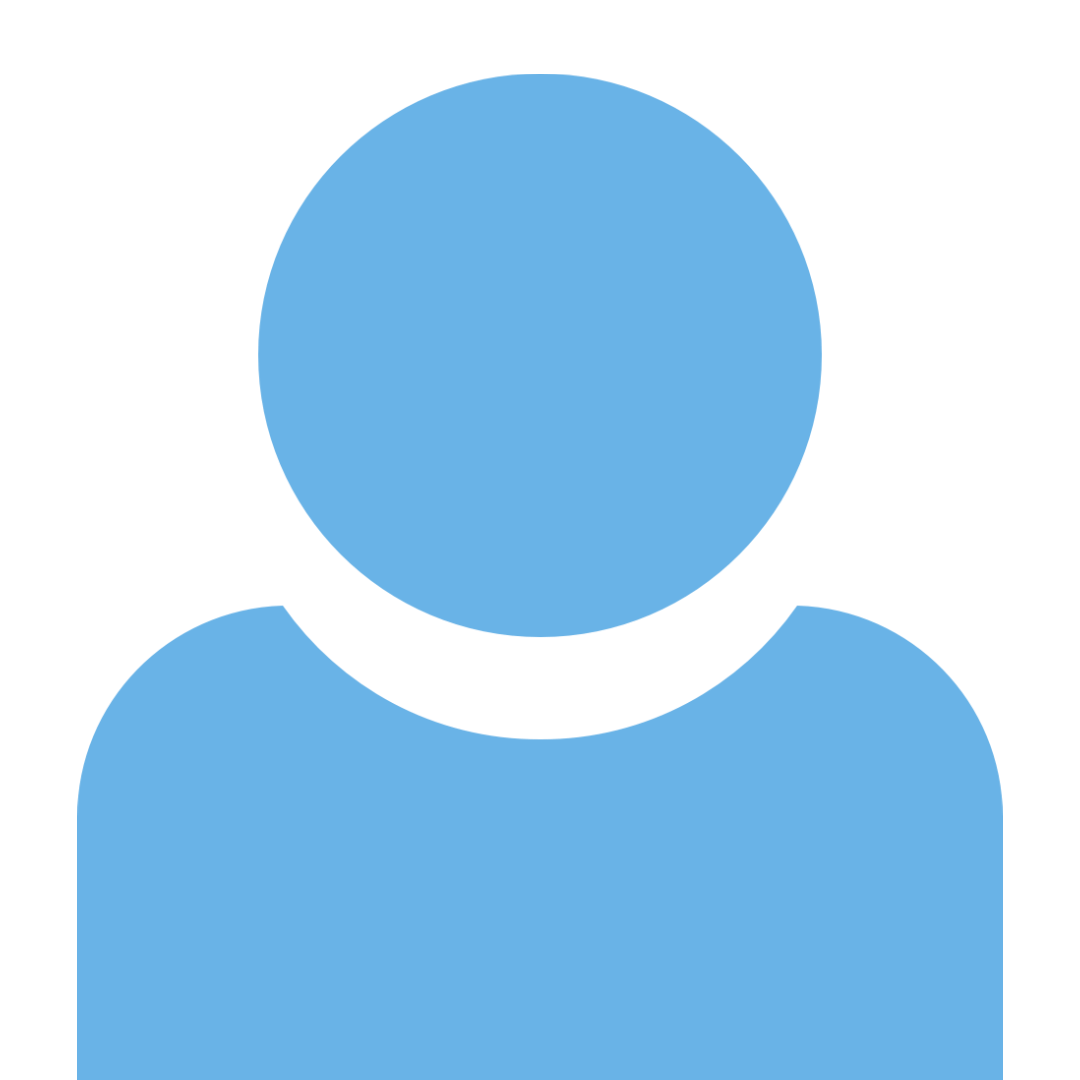 Alicia Zamora
#18 | Center Back | Central Methodist University
Hailing from NAIA women's soccer powerhouse Central Methodist University, Alicia Zamora joins Tormenta FC hoping to push for a title run. In 2021, Zamora helped Methodist finish their season 22-2-0, leading the Eagles to the NAIA National Semifinals. Zamora has played every game (48) for Central Methodist since arriving at the program. The Valladolid, Spain, native has proven to be a clinical finisher as she's scored eight goals since arriving at Central Methodist.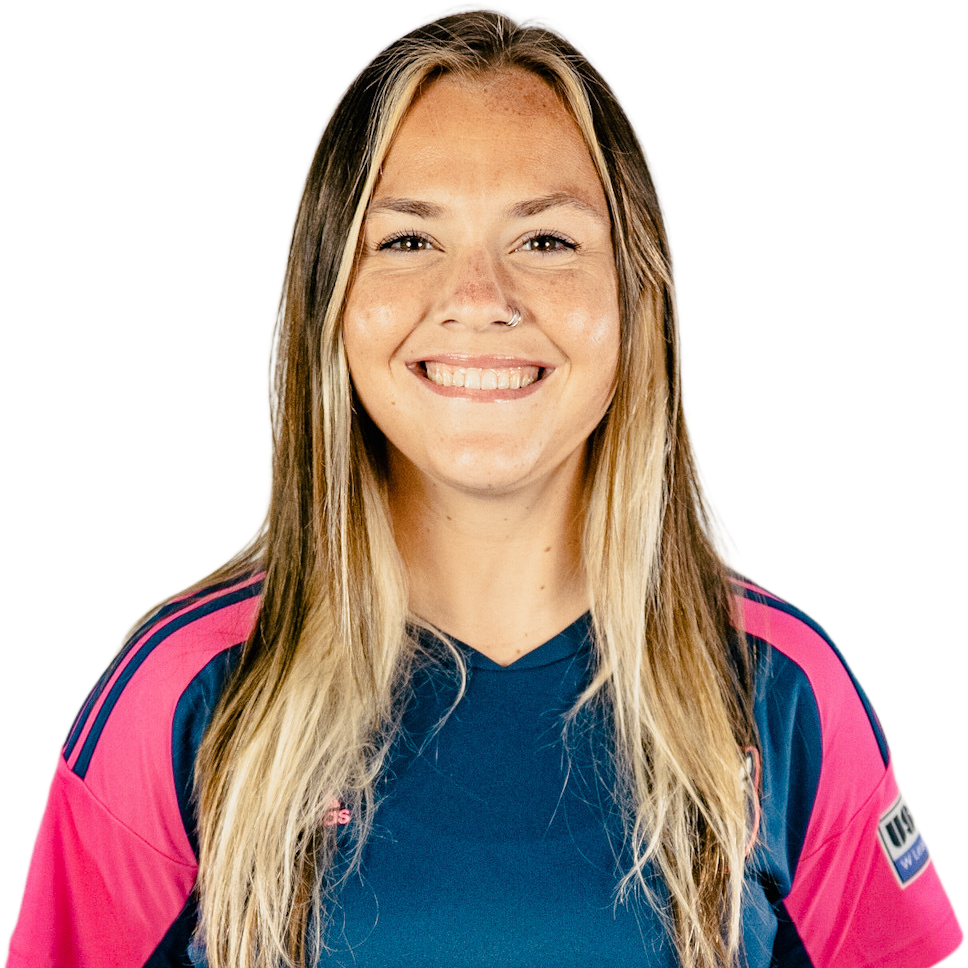 Reagan Tate
#20 | Left Back | Old Dominion University
Reagan Tate, 22, brings four years of experience representing the Old Dominion University women's soccer program. Through those years, Tate accumulated 44 appearances for the Monarchs. Tate's ability to play as a defender and throughout the midfield makes her a versatile player that will bring experience and mobility to the young Tormenta FC core.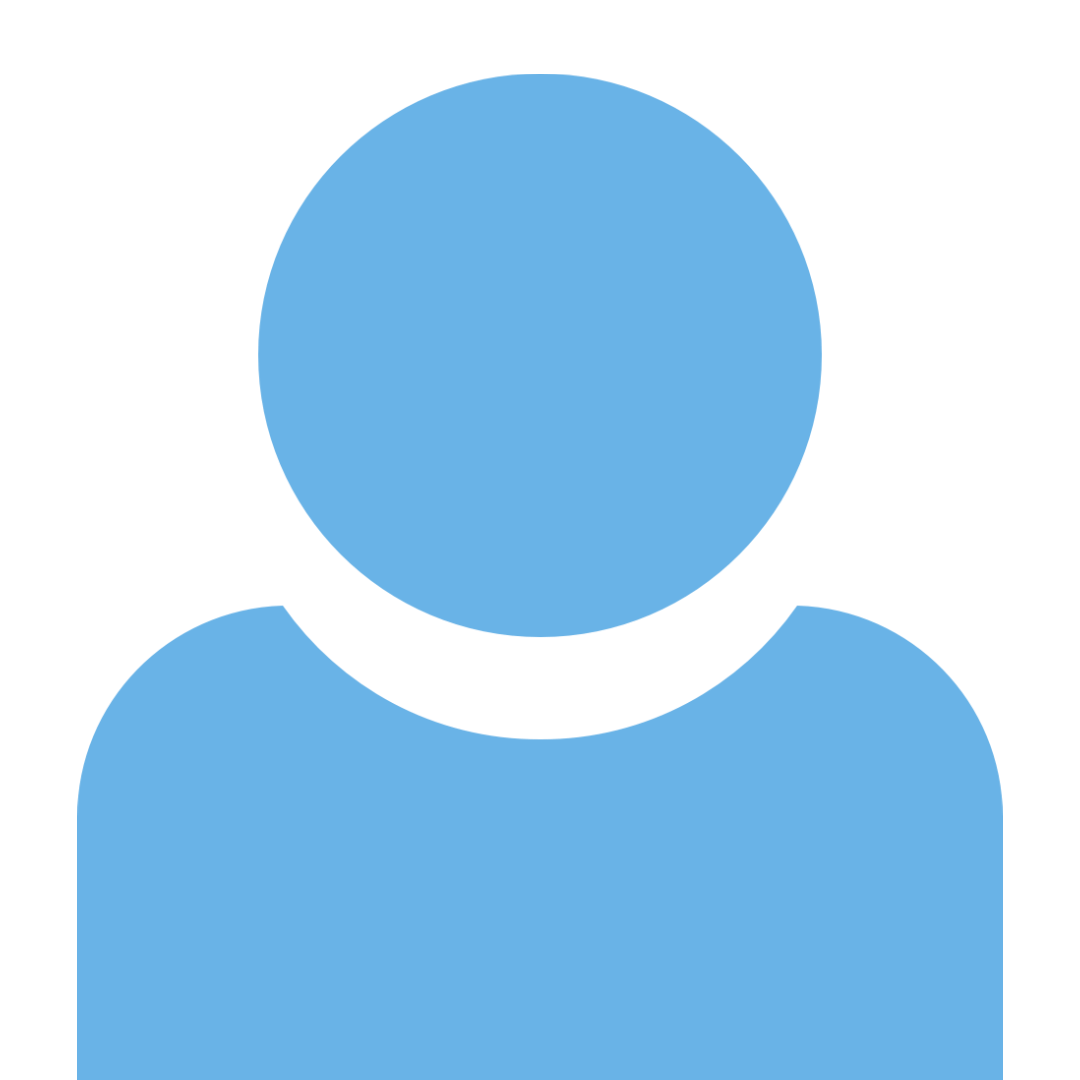 Abby Wolf
#21 | Right Back | Pacific University
Abigail Wolf wasted no time in becoming the starting left-back for the University of the Pacific as her freshman year campaign saw her play and start all 18 games; the trend continued and throughout her remaining three seasons with the Pacific Tigers, her numbers only increased. Wolf comes to Tormenta with 67 collegiate games under her belt, proven experience, and leadership.
Wolf's 2021 campaign with the Pacific Tigers saw her lead the team to a 10-6-3 record as she started all 19 games and helped assist twice.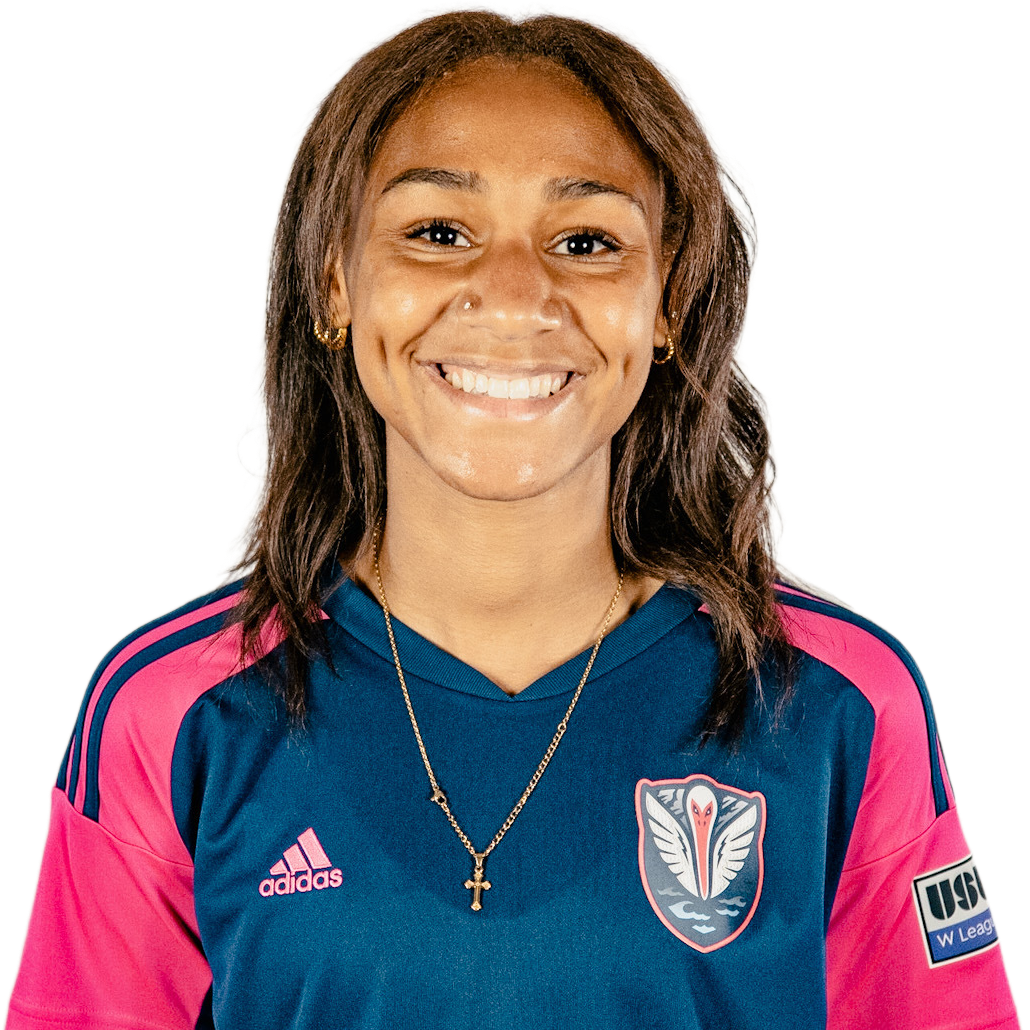 Jhenesis "Jhenna" Ellerbe
#22 | Center Back | Young Harris College
Jhenesis Ellerbe, a native of Powder Springs, Georgia, attends DII Powerhouse Young Harris College and has played an essential role on the women's soccer team during her two years with the Bearcats. Ellerbe proved to be ready for collegiate competition as her first year saw her play and start in 17 matches, registering 1,533 minutes.
In 2021, the defender had her most productive season with the Bearcats. The defender played 13 games, totaling 1,189 minutes, and scored a career-high of three goals for the Bearcats. Ellerbe also helped the defensive line register four clean sheets in 2021.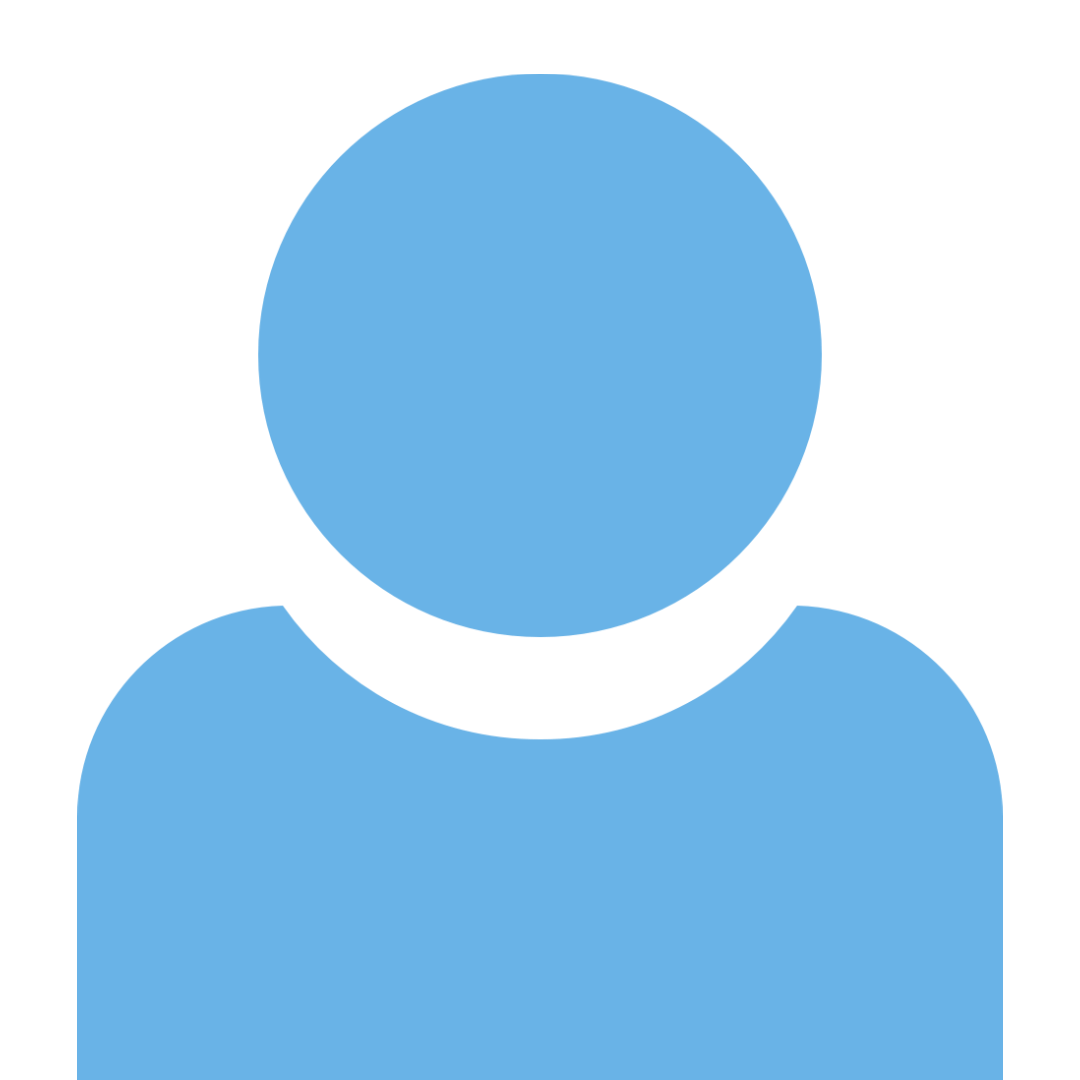 Camryn Scully
#24 | Center Back | Pacific University
Camryn Scully started every game for the University of the Pacific during her four years with the program, totaling 68 starts. In 2021, Scully helped the Tigers have their best season in 12 years, and because of her performances, Scully was named to the WCC Honorable team. In 2021, started all 19 games for the University of the Pacific, tallying a total of 1755 minutes played.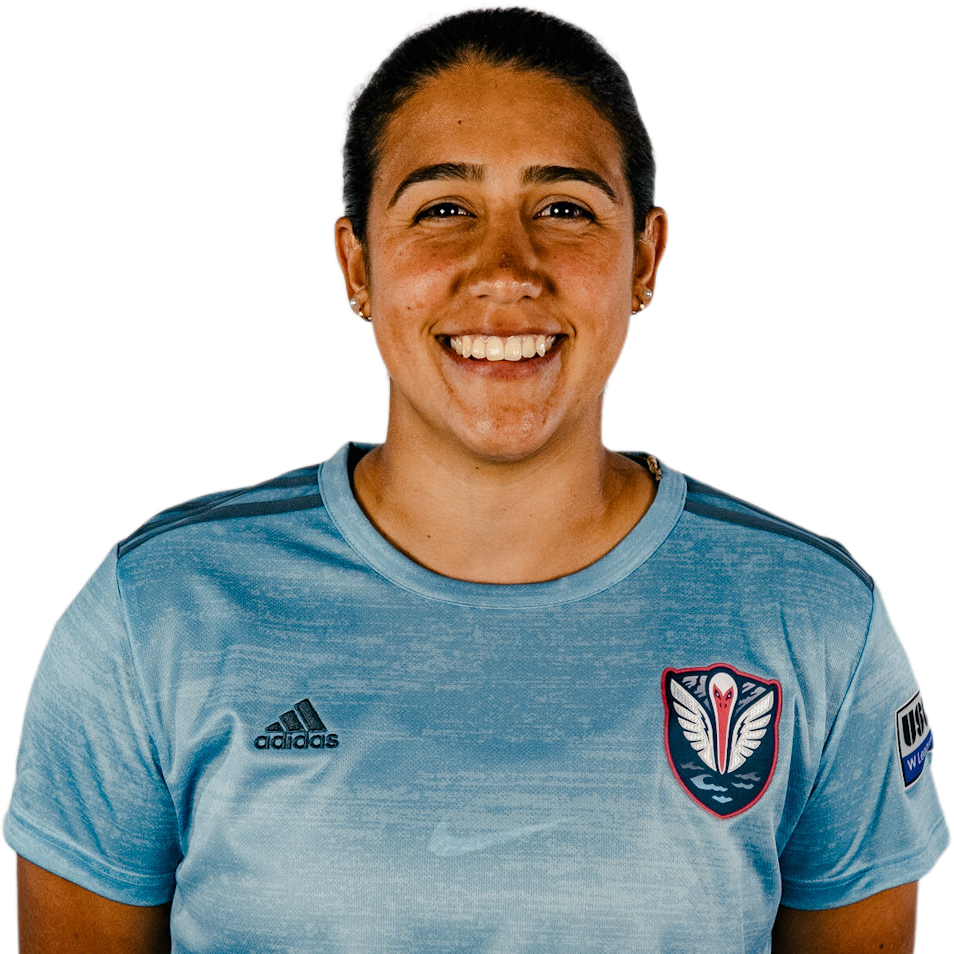 Jodi Medina
#0 | Goalkeeper | Alabama A&M University
Jodi Medina is a graduate of Alabama A&M University and joins Tormenta FC's goalkeeper union after being with the A & M side for five years. With a save percentage of .807% from 2017 to 2021, Medina quickly established herself as a respected leader in the A&M squad. Medina was recognized by the Southwestern Athletic Conference (SWAC) as one of the top keepers in the conference throughout her time with Alabama A & M. Medina played a total of 5,167 minutes for the Bulldogs and was considered a vital part of the team. The A&M keeper had nine shutouts and a total of 142 saves during her Senior year.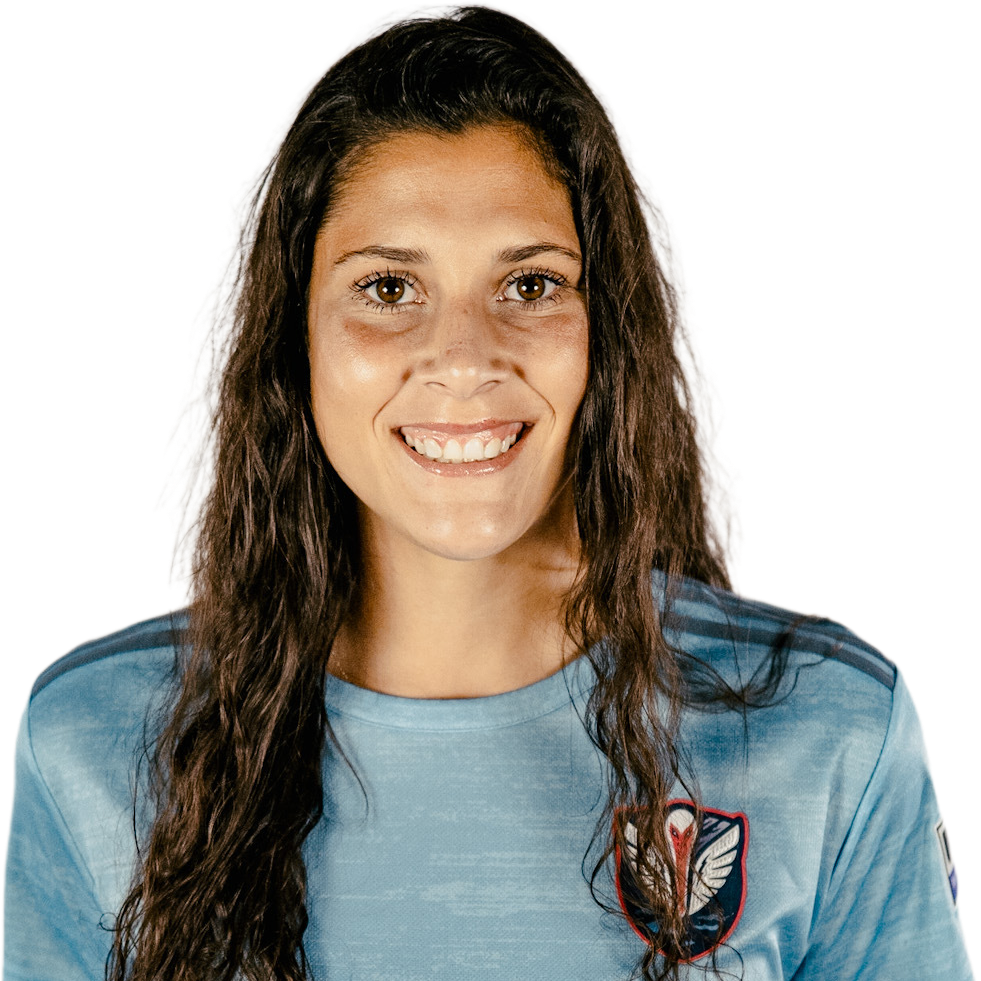 Sydney Martinez
#1 | Goalkeeper | University of South Florida
A native of Rincon, Georgia, Sydney Martinez is a TFC Academy product and returns to South Georiga with NCAA Division I experience and leadership from the University of South Florida. Martinez made an immediate impact at South Florida and has served as the program's starting goalkeeper for four seasons. In 2021, the South Georgia native recorded eight shutouts, her highest tally in a single season, and led the USF Bulls to the American Athletic Conference Championship Final. Martinez helped her team win the AAC Tournament in both 2019 and 2020 and was named to All-American Second Team twice.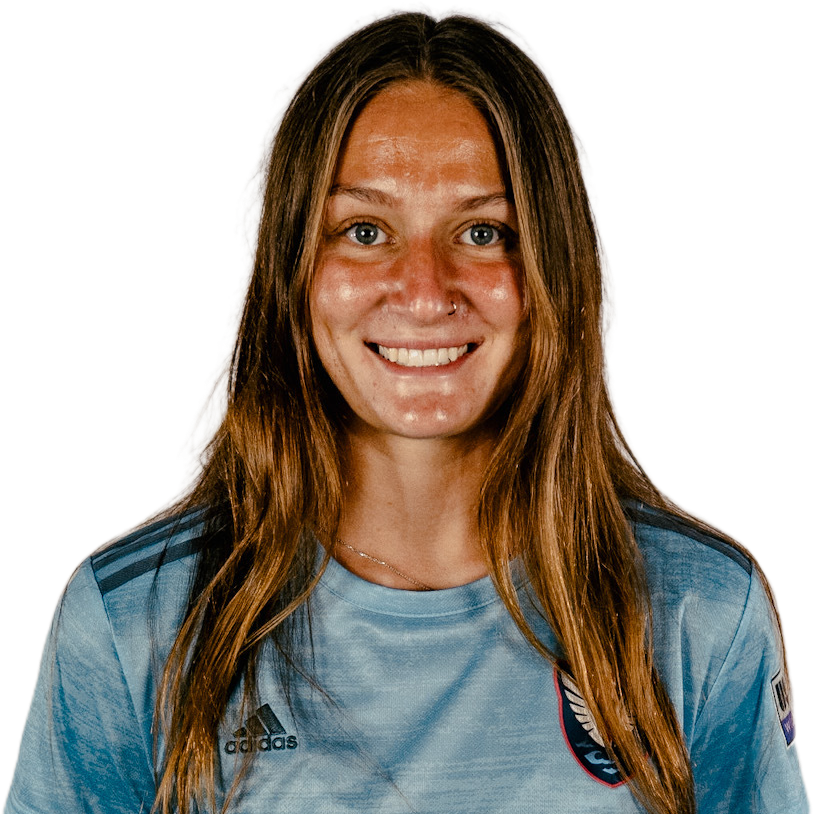 Makenna Gottschalk
#43 | Goalkeeper | New Mexico State University