SENIOR MANAGEMENT TEAM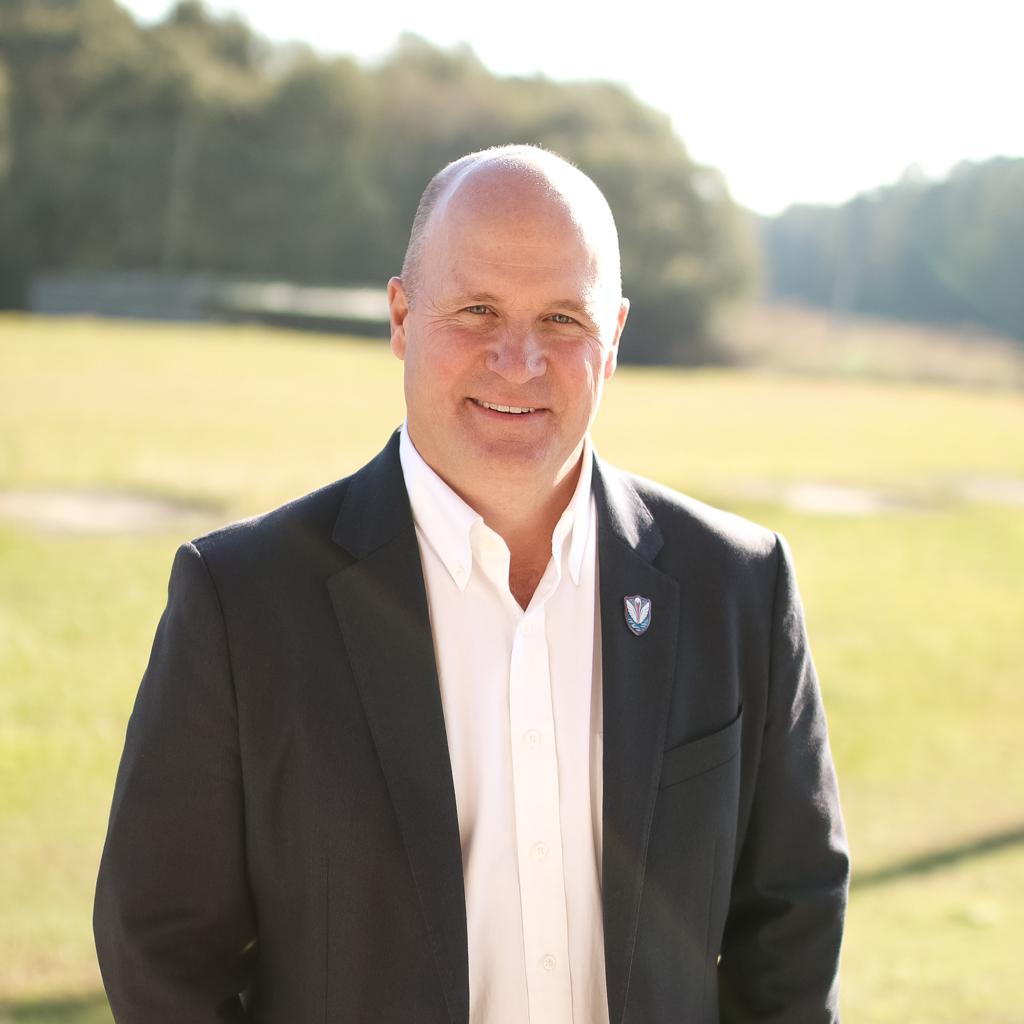 Darin Van Tassell
Owner, President
Darin Van Tassell is the Statesboro USL League One and League Two franchise President. Darin H. Van Tassell and his wife, Netra Van Tassell, are the owners of The Clubhouse, the 64-acre entertainment complex located in Statesboro, GA. From 1989-2012, Van Tassell was active in the International Baseball Federation and conducted baseball clinics and coached in over forty countries. He served as the Competition Director for the 2008 Olympic Games held in Beijing. He served as Technical Commissioner for 2009 Baseball World Classic in Los Angeles and the 2004 Olympic Games in Athens, Greece, the same position he occupied at the 30th Intercontinental Cup in Taiwan in 2006 and at the XXXV World Cup in Havana, Cuba in 2003. In September 2007, he served as the Tournament Director for the European Championships and Olympic Qualifier, held in Barcelona, Spain. In 1996 he became the youngest head coach in Olympic history, when he served as Head Coach for the Nicaraguan Olympic Baseball Team at the Olympic Games in Atlanta, leading the team to the Bronze Medal game against the USA. From 1994-1999, he was the Assistant Baseball coach at Georgia Southern, where he played for the Eagles from 1985-1989. He was inducted into the Georgia Southern Athletic Hall of Fame in 2005. He received the University's prestigious "Award for Excellence in Service" in 2015.
He received his Ph.D. and M.A. in International Studies from the University of South Carolina and was awarded his B.A. from Georgia Southern in 1989. He recently retired from a faculty position in the Department of Political Science and International Studies at Georgia Southern University, where he was named the 2006 Professor of the Year at his alma mater.
Van Tassell served as President of the Board of Directors for the Statesboro Convention and Visitors Bureau and was the former President of the Boys and Girls Club of Bulloch County. He also serves as President of the Savannah-Hilton Head Youth Soccer Alliance. Van Tassell was named the 2011 Entrepreneur of the Year by the Statesboro-Bulloch County Chamber of Commerce. He and Netra live in Statesboro and have two sons, Whitt (25) and Payne (22).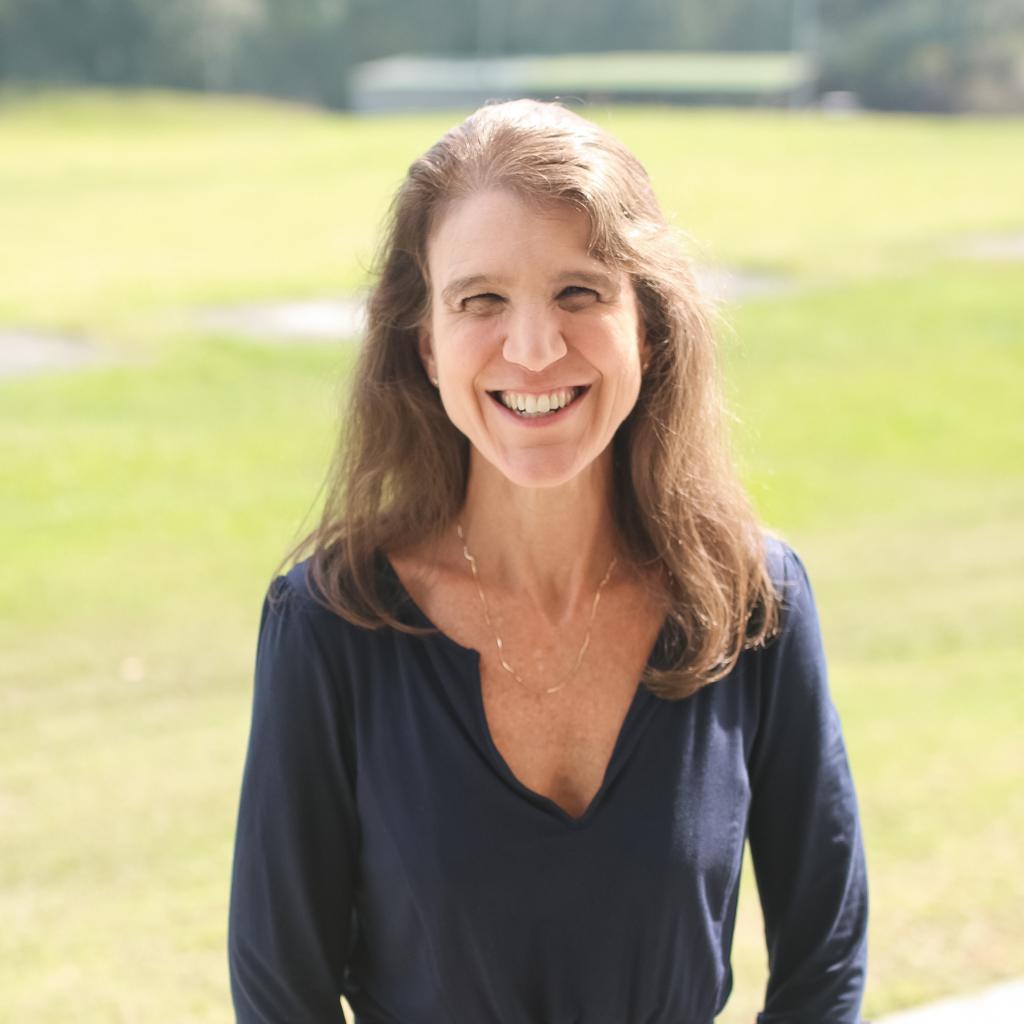 Netra Van Tassell
Owner, Executive Vice President
Netra R. Van Tassell was born and raised in Atlanta, Georgia. She went to Georgia Southern College and graduated in 1990 as a part of the last graduating class from Georgia Southern College. As an undergrad, Van Tassell studied Education with a double major in Early Child Education and Special Education and graduated with a Bachelor of Science in Education. For her Master's, Van Tassell attended the University of South Carolina with a concentration in Exceptional Children. Van Tassell was a kindergarten teacher from 1990-2001 and was a former professor in the College of Education and Department of Children and Family Development at Georgia Southern University from 2001-2010. She is the Executive Vice-President and owner of Tormenta FC, a professional soccer franchise in the USL. She is the Vice-President of BVT Enterprises, Inc. and serves as the Chief Operations Officer of all activities at The Clubhouse, a 64-acre family entertainment center located in Statesboro, GA. She manages over 75 employees and is the responsible for the daily operations since 2010 at The Clubhouse. Van Tassell manages in Events and Public Relations, Food and Beverage, Attractions, Human Resources, Facilities all report directly to her. She is married to Darin Van Tassell and has two children – Whitt (25) and Payne (22).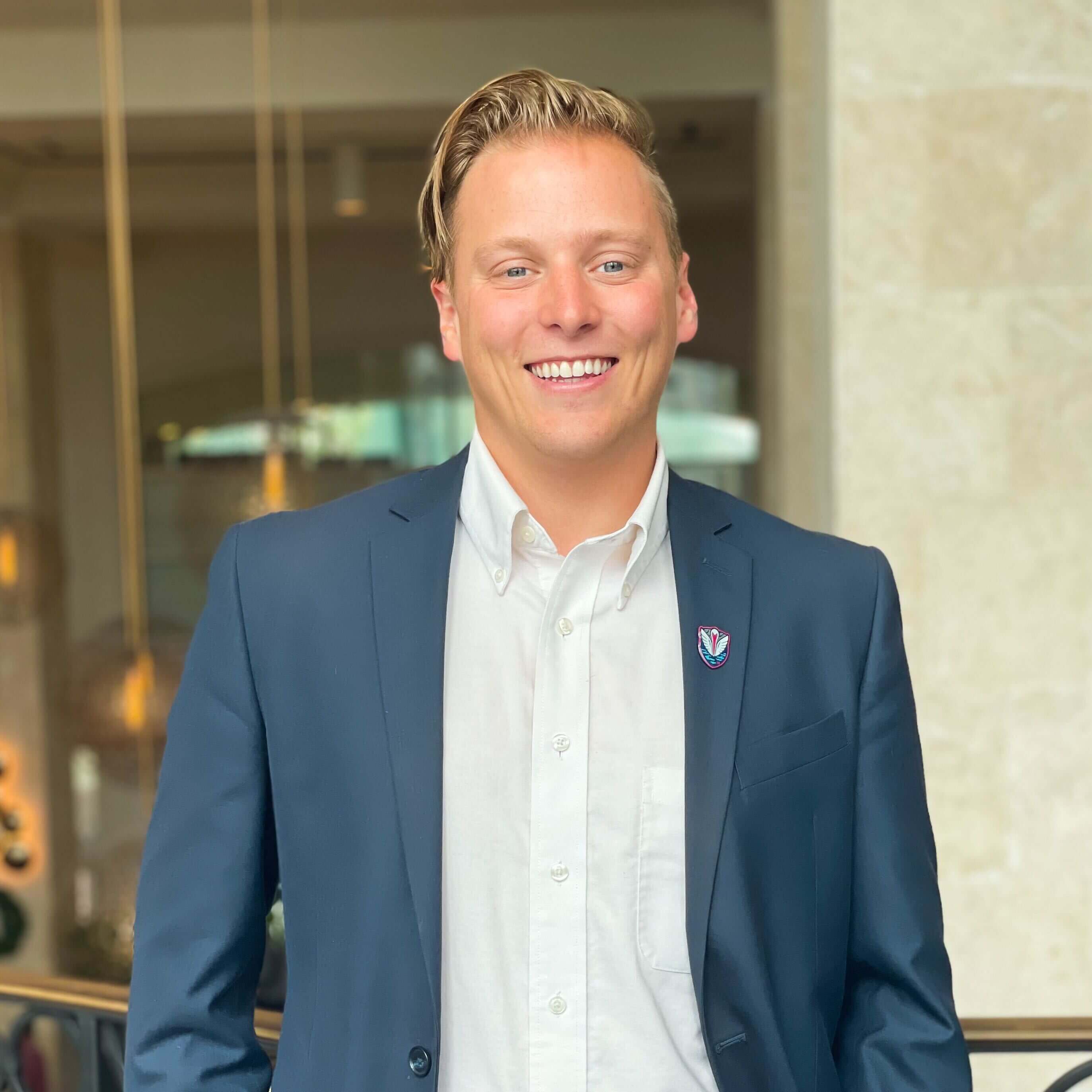 Aaron Cranford
Sr. Director, Business Operations
Aaron Cranford serves as the Senior Director of Business Operations for South Georgia Tormenta FC, joining the club in January 2020. He served as the Marketing Director of Tormenta FC from 2020-2021 and the Communications Manager for Lansing Ignite FC in 2019. Cranford oversees and manages the day-to-day operations of the front office, defines and implements structure and strategy for departments, works with departments on budgeting and analytics, monitors performance of sales and sponsorship throughout the year and supports operations of departments, including digital marketing, social media and more.
Cranford attended the University of North Carolina at Chapel Hill (UNC-CH) on a full, four-year Covenant Scholarship Award, graduating in 2015 with a Bachelor's Degree in English and Philosophy. He is a recipient of the Frances L. Phillips Travel Scholarship, which provides an opportunity for juniors and seniors in the College of Arts and Sciences at UNC-CH to engage in independently designed international education experiences.
The Chapel Hill alumnus not only comes with club experience but also spent time with the United Soccer League, working in the communications, public relations and social media departments for nearly three years.
Cranford and the Tormenta FC digital team were awarded USL League One's "Best in Web" for 2020. The digital team was also awarded League One's "Best in Digital" for 2021.
He is an avid traveler, having visited 19 different countries and municipalities, and enjoys outdoor activities, including running, golfing and hiking.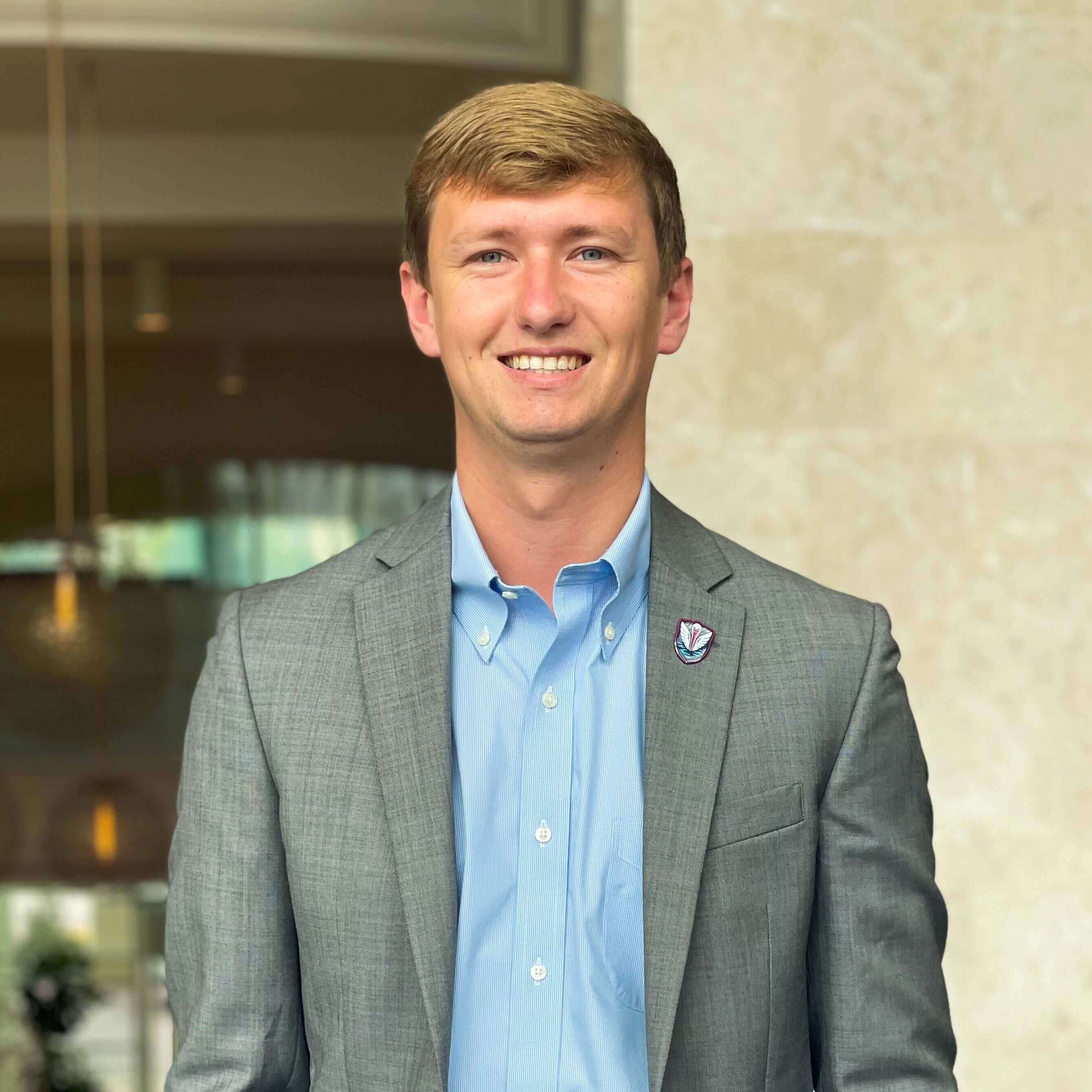 Bryce Judy
Senior Director, Soccer Operations
Bryce Judy was born and raised in Statesboro, Georgia. He attended the University of West Georgia and graduated 2018. At the University of West Georgia, Judy studied Sports Management and minored in Business Administration. He currently serves as the Senior Director of Soccer Operations, overseeing all Game Day Operations including: the set up and breakdown of the facility, pre-game and halftime activities, security, and team administration. Judy also ensures that the USL rules are met as well as acting as a Team Administrator for both League One and League Two.
---
SALES & SPONSORSHIP TEAM
---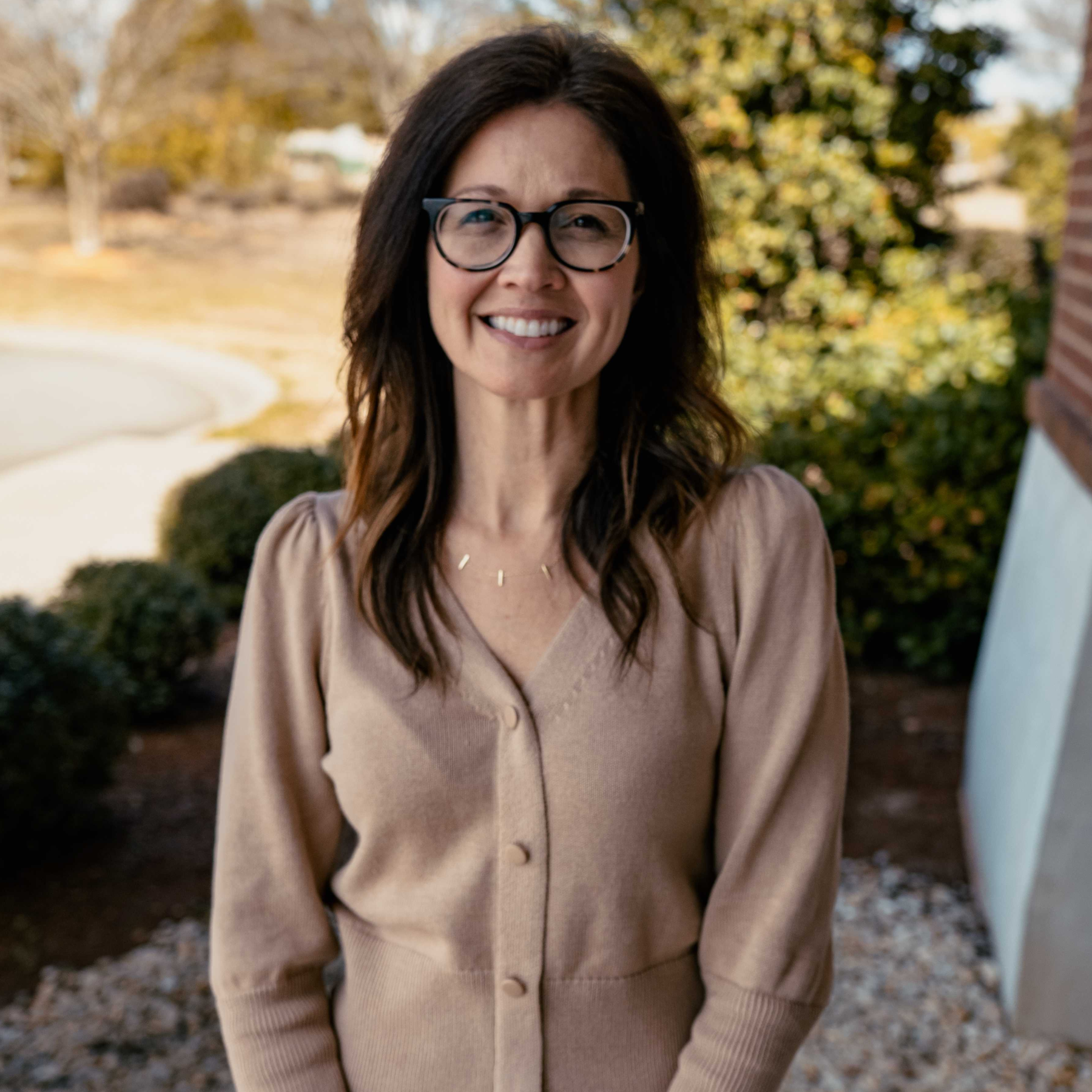 JENN MORRISS
Director, TICKETING
Jenn Morriss serves as the Director of Ticketing for South Georgia Tormenta FC. Before joining the Tormenta family in February 2022, Morriss was the Director of Marketing & Communications for the Boys & Girls Club of Bulloch County. Her career background includes extensive experience in event marketing, strategic planning, and public relations. Morriss focuses her efforts on group ticketing and bringing a unique event experience to attendees at Tormenta FC events.
Morriss is a Bulloch County native, born and raised in Statesboro. She is a graduate of Statesboro High School and earned a B.A. in Psychology from Georgia Southern University. Morriss is passionate about her local community and serves on the Keep Statesboro Bulloch Beautiful Board of Directors. She enjoys time away with her husband and three kids. She never turns down a cup of coffee and is always up for new podcast recommendations.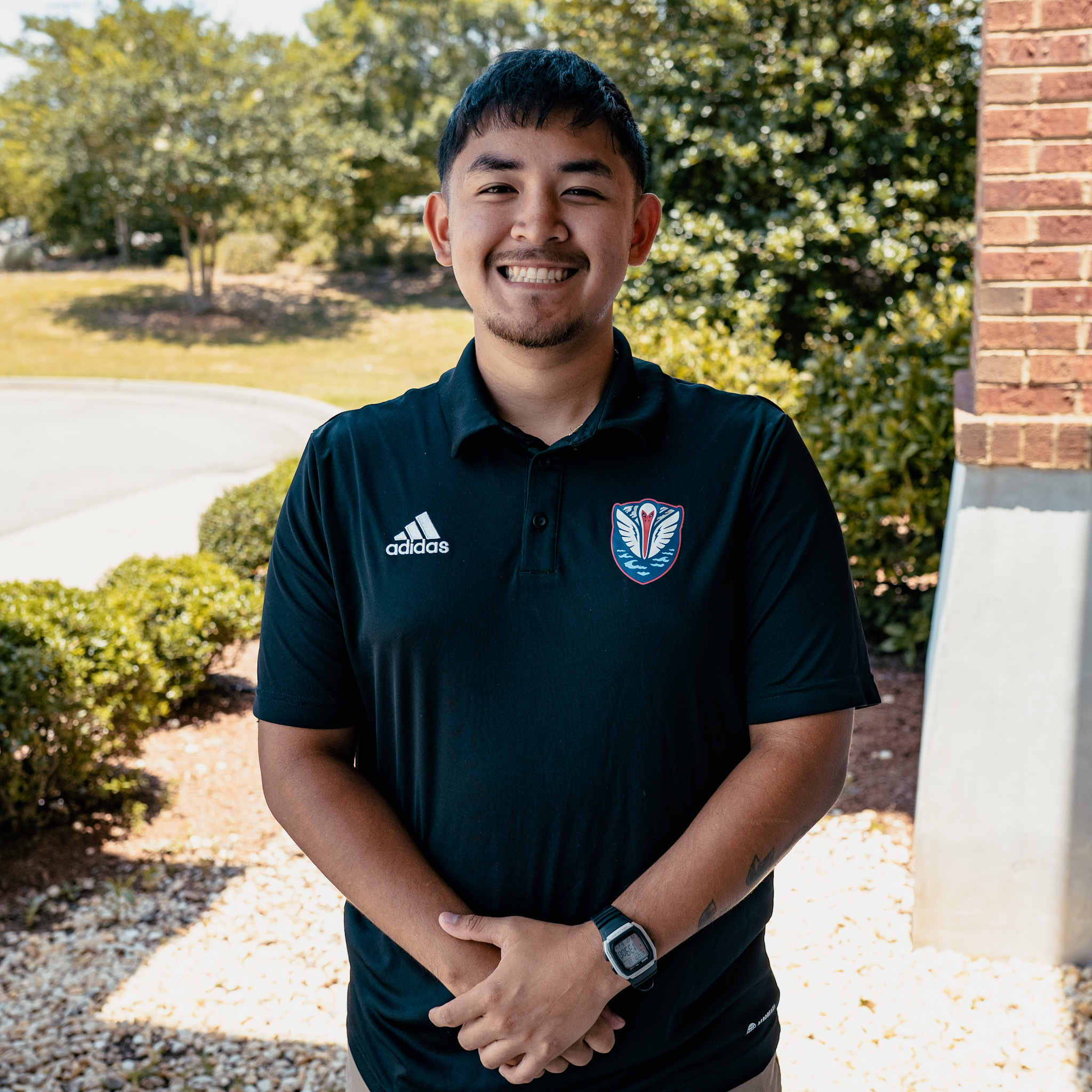 Anthony olivo
Coordinator, ticket sales & service
Anthony Olivo serves as the Coordinator of Ticket Sales & Services for South Georgia Tormenta FC. Having completed his internship as the Marketing & Events intern in Spring 2022 with TFC, Anthony took on a Sales position with the club in order to improve overall fan experiences and ticket revenue. His degree in Recreation & Tourism Management provides an excellent foundation in event marketing, market analysis, and customer relations. He will be assisting Jenn Morriss in all ticket operations, including customer service at all events.
Anthony was born in the great state of Texas and moved to the Peach State in 2008. Not settling for less, once he graduated Valedictorian of Long County High School in 2018, he went on to earn a B.S. in Recreation from Georgia Southern University. When he's not with his family and friends, Anthony's passions take him to the Statesboro-Bulloch Disc Golf Course as a board member and tournament director.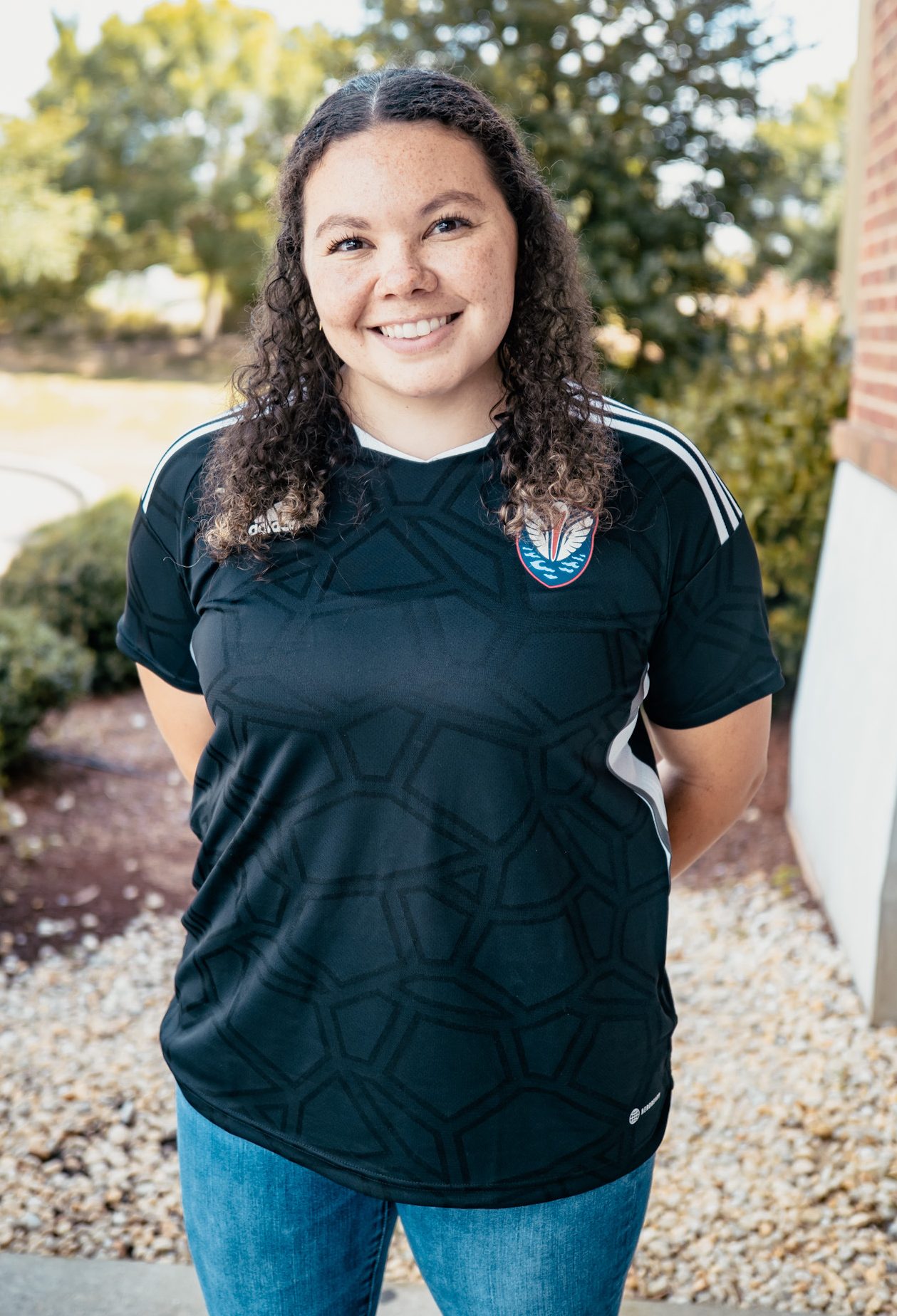 Mariah Pate
Coordinator, ticket sales & service
Mariah Pate serves as the Coordinator of Ticket Sales & Services for South Georgia Tormenta FC.
MARKETING & COMMUNICATIONS TEAM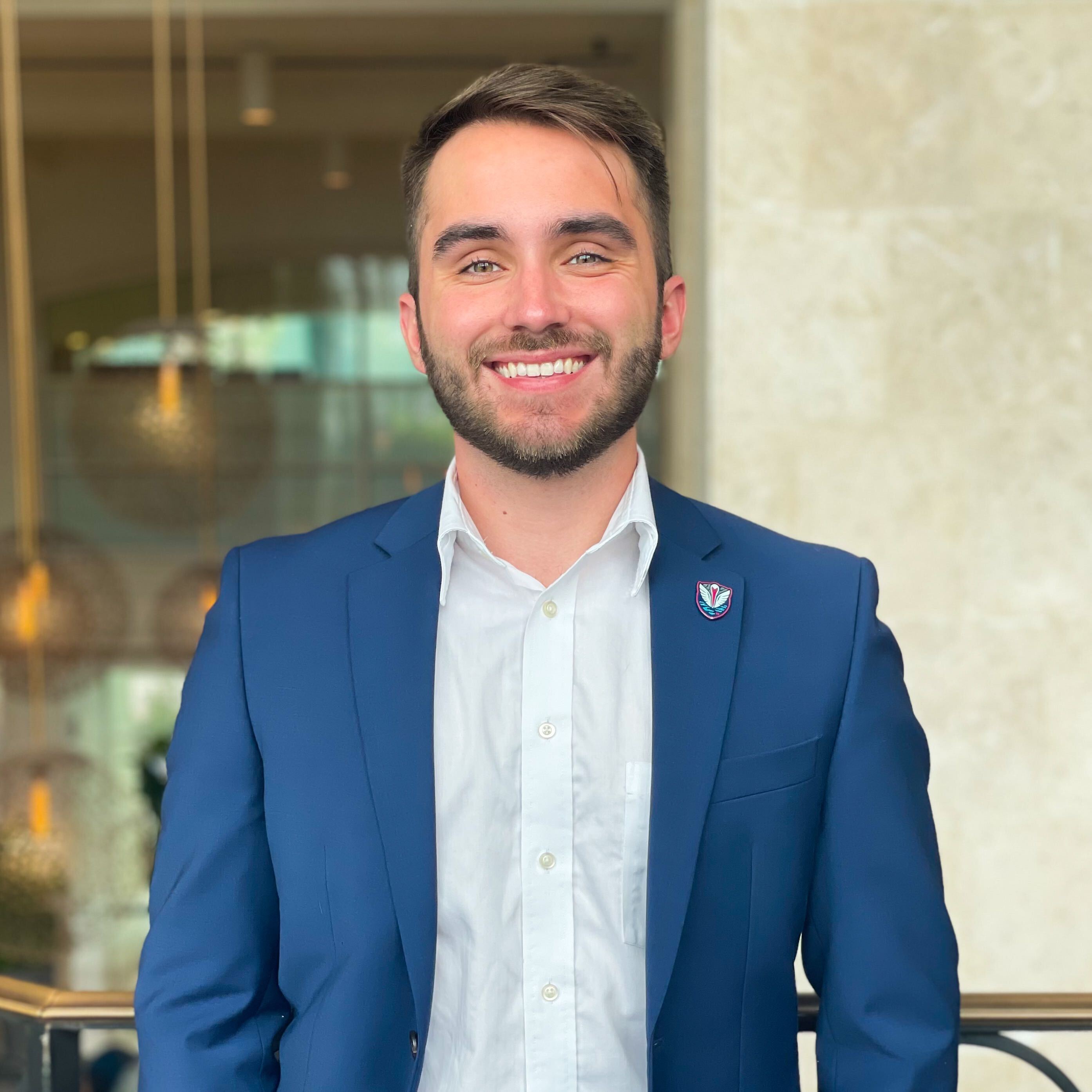 Brian Evans
Coordinator, Digital Media & Events
Brian Evans serves as the Coordinator of Digital Media and Events for South Georgia Tormenta FC, joining the club in June 2021. In this role he manages all social media platforms for the club, maintains and grows the organization's brand and engages with local community groups in varying ways.
Prior to joining the club full time, Evans interned with Tormenta FC during the 2019 season, assisting with all aspects of communications and social media for the USL League One and USL League Two teams. Raised in Lilburn, Georgia, Evans attended Georgia Southern University from 2016 to 2020. He received his Bachelor's of Science in Communication Studies with a minor in Religious Studies. While at Georgia Southern, Evans served as an orientation leader from 2018-2019. During his senior year, Brian served as the Marketing Director for the local Smoothie King in Statesboro.
After receiving his degree, Brian interned with Sports Connect in their marketing department.
Outside of work, Brian enjoys watching soccer, being outdoors, watching Netflix or playing FIFA. Brian is a fan of Juventus in Italy, the Washington Commanders and Atlanta Braves.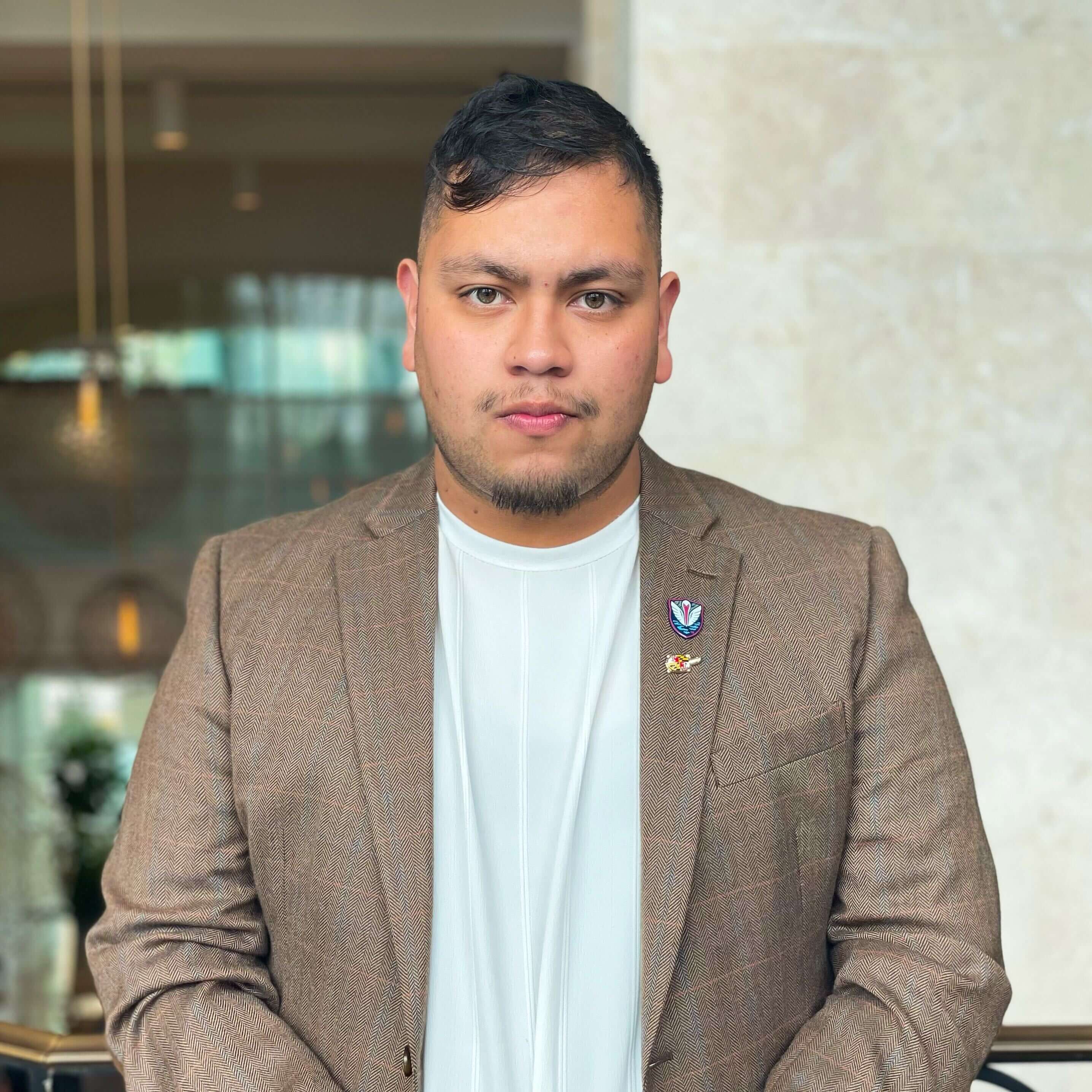 Edwin Pintor
Coordinator, Public Relations & Engagement
Edwin Pintor recently joined the club in November of 2021 after serving as the Communications and Public Relations Intern at Maryland Bobcats FC. Pintor currently serves as the Public Relations and Engagement Coordinator. Pintor supports the media relations department through producing content, writing press releases, networking with regional and national media, and directly engaging with local Latino communities, organizations, and businesses.
Pintor attended the University of Maryland in College Park, majoring in Communications with a concentration in Public Relations. Before Maryland, Pintor spent time at Washington Adventist University, where he was on a cross country scholarship for the 2019 season. The Maryland Alumnus also interned at the University of Maryland and Sidley Austin LLP.
In addition, he recently interned for his hometown professional soccer club, Maryland Bobcats FC, throughout the Fall 2020 season.
Pintor enjoys basketball, running and soccer. A fan of the Washington Wizards and Club UNAM in Mexico. Pintor also speaks fluent English and Español and wants to grow the Latino culture at the club.
---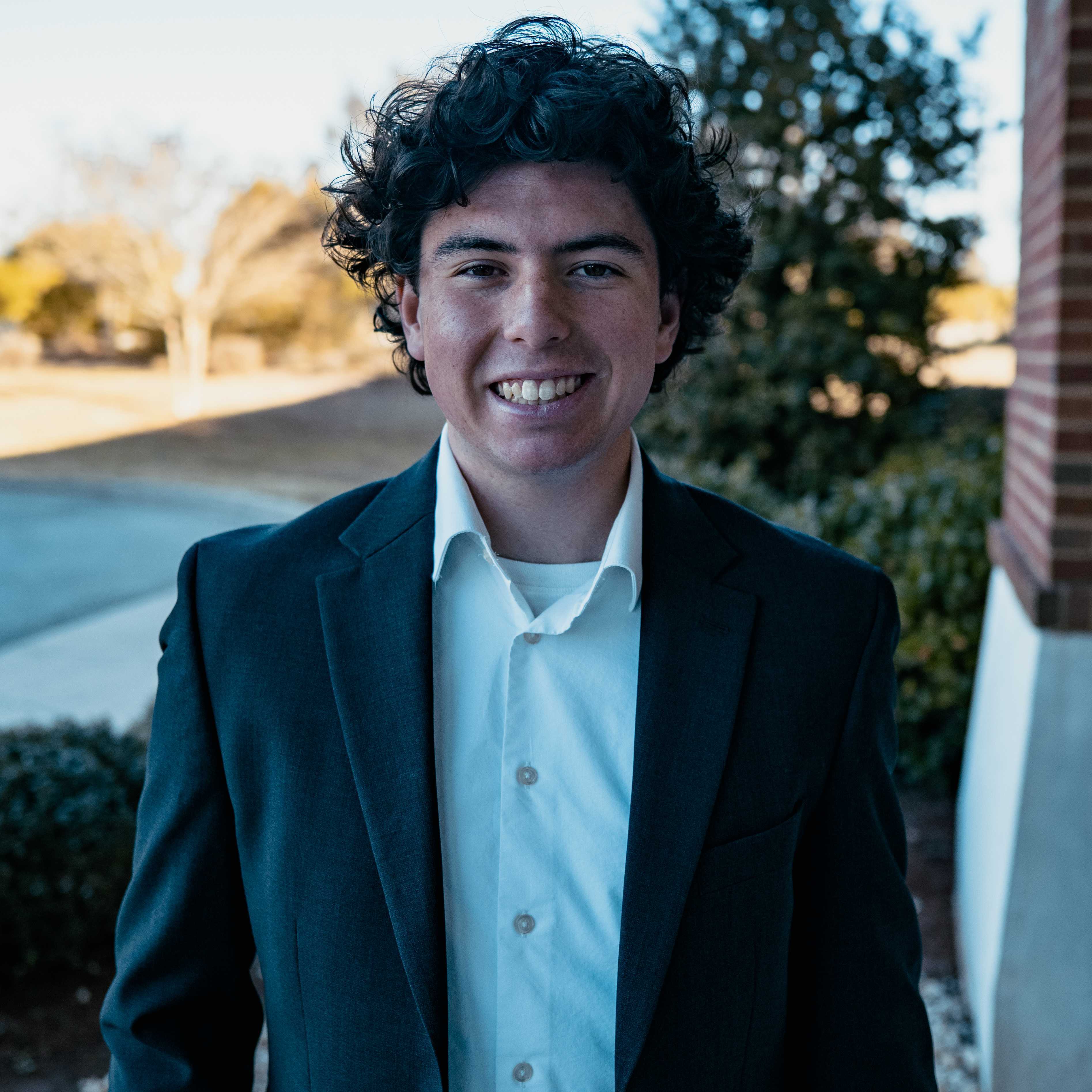 Conner Martin
Business Operations Assistant
Conner Martin serves as a Business Operations Assistant for South Georgia Tormenta FC, joining the club in June of 2021.
Martin was born in North Carolina and moved to Dawsonville, Georgia, during his freshman year of high school. Martin is an honors student at Georgia Southern University, where he is pursuing a BS in Sport Management and a BBA in Marketing and is very involved on campus. He is the founder and President of a Georgia Southern University organization, Flight Crew, that serves as a student-run soccer supporters' group for Tormenta FC and Georgia Southern. He started at Tormenta FC in the summer of 2021. Conner has done a little bit of everything at Tormenta FC, including creating match notes, growing the team's Tiktok, creating app notifications, assisting with content creation, and more!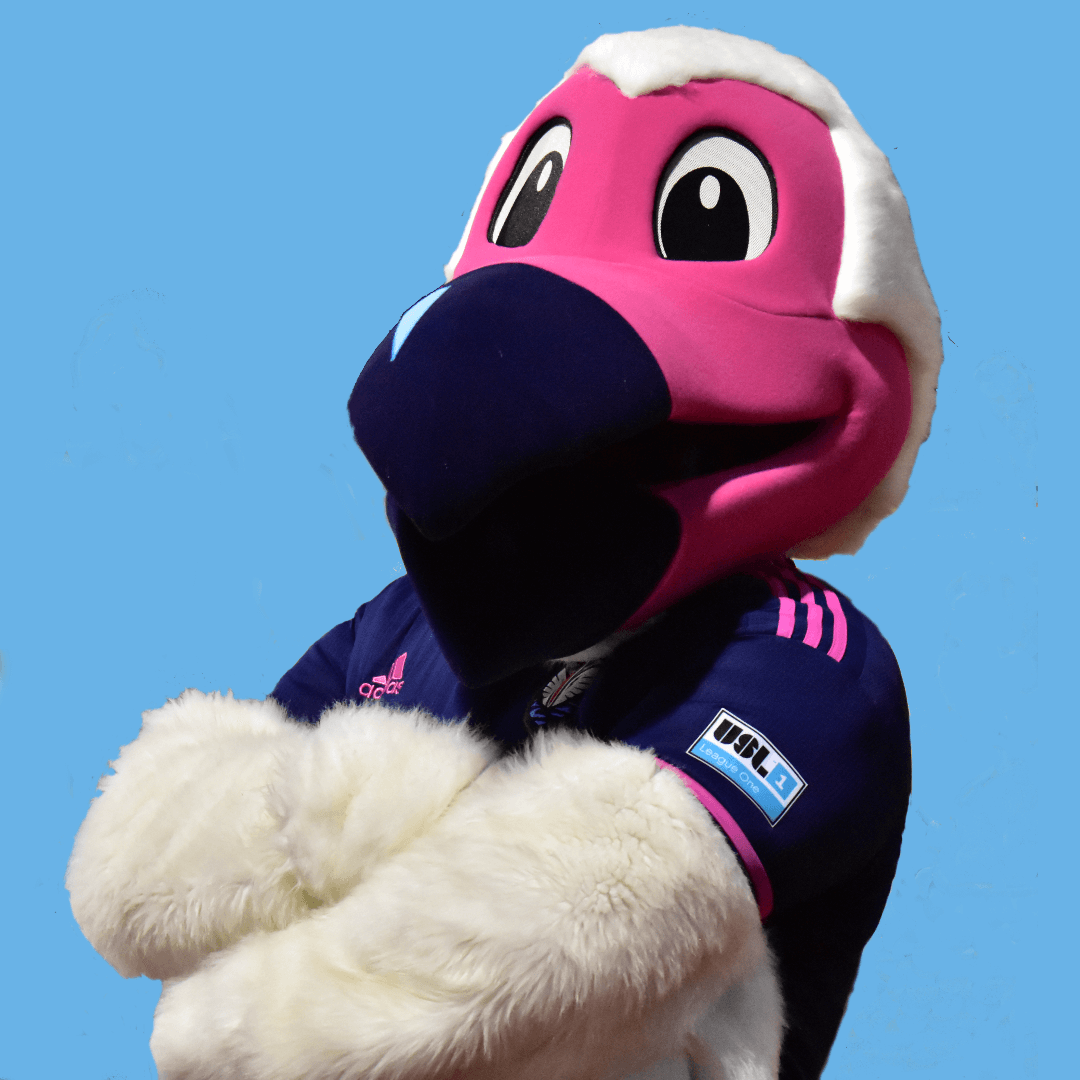 BOLT
The Ibis
Origin Story: Legend has it, Bolt The Ibis grew up along the Georgia coast and freshwater streams, playing pickup soccer with the locals and fellow Ibis. One day, a sudden South Georgia lightning storm swept the young Ibis far away from his friends and family. After several days of flying and swimming to survive, he washed up on Tybee Island near Savannah. Luckily, our fearless Aussie leader, Joshua Phelps, was there surfing. Phelps found the Ibis right in time, taking him into his care and under his wing. Word of this courageous youngster spread far and wide across the region. Bolt earned his name that day and gained a forever family where he fit right in. Vamos Tormenta!
Inspiration: Bolt The Ibis draws inspiration from the American White Ibis, a marsh bird native to the Carolinas, Georgia and Florida. The Ibis is known for its bravery in the animal kingdom. As our fans know: the Spanish translation for "storm" is tormenta. When a tormenta approaches, the Ibis is the last to seek shelter and the first to reappear when the storm subsides. Native American folklore portrays the Ibis as a leader among birds, along with being a symbol of both danger and optimism.
Personality traits: Sharp-witted, brave, loyal, fútbol enthusiast, loves to show off his fancy footwork, friendly but competitive, bleeds blue and magenta, might roast you on Twitter
---
OPERATIONS TEAM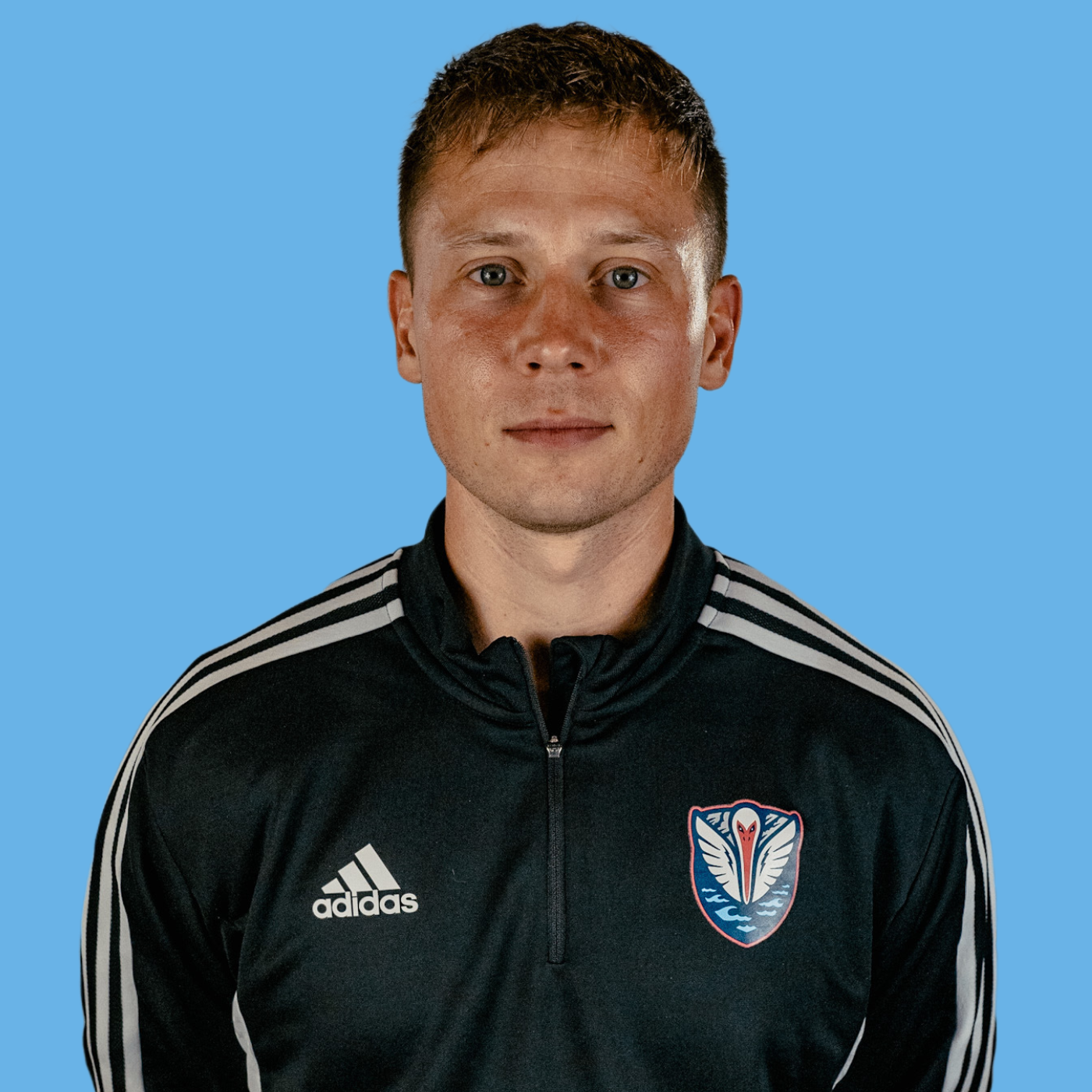 DREW DeJOHN
Assistant Director of soccer operations
Drew DeJohn serves as an Assistant Coach and Sports Performance Coach for Tormenta FC's USL League One and League Two teams, as well as an Assistant of Team Operations in the Front Office and TFC Academy's Director of High Performance. DeJohn is also the Head Coach for the U13 NPL & U12 Pre-MLS Next teams.
DeJohn attended SUNY Cortland as a four-year Men's Soccer student-athlete and earned his Master's of Exercise Science from Georgia Southern University.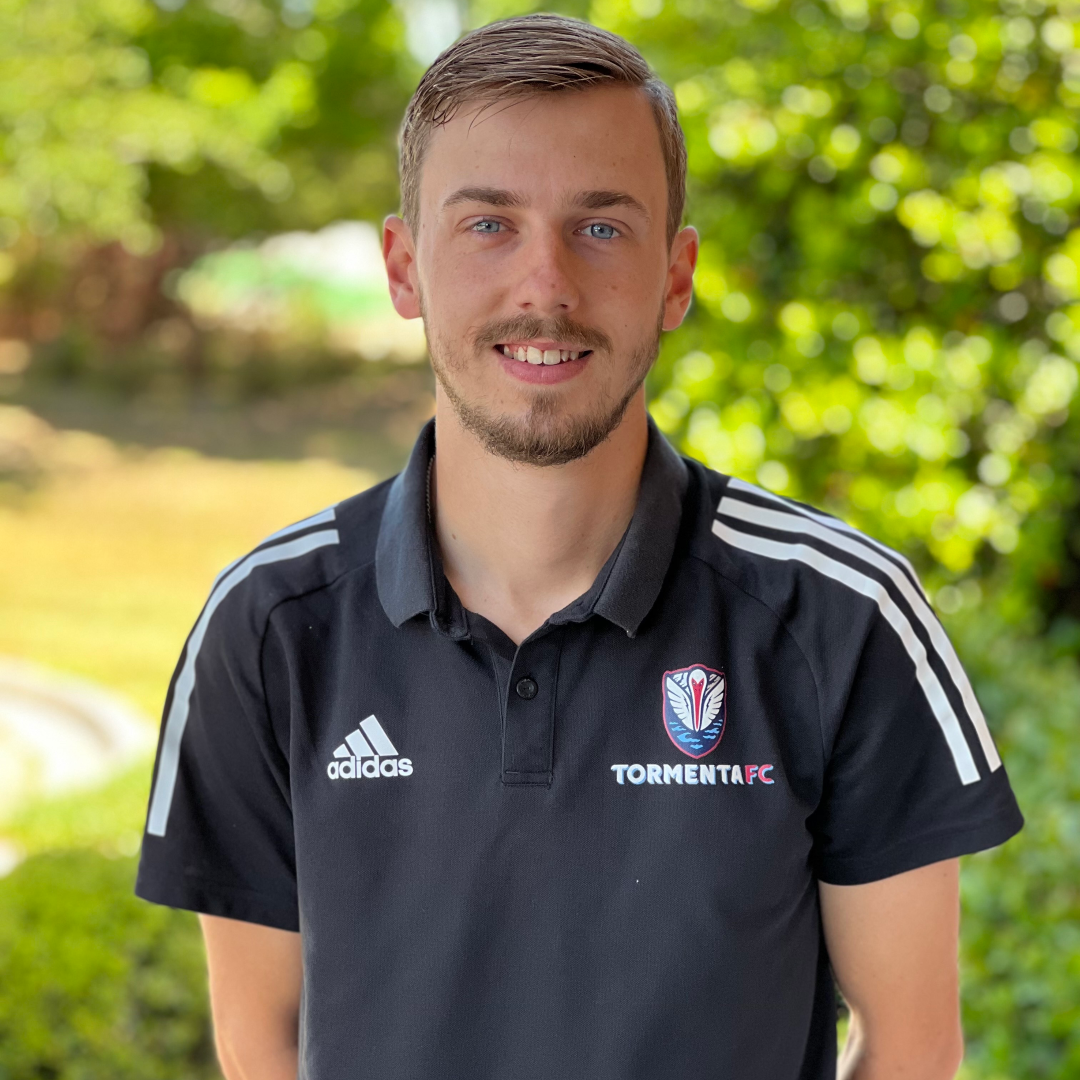 Colt carver
equipment manager/kit man
Colt Carver serves as the Equipment Manager and Kit Man for Tormenta FC's USL League One, League Two and W League teams.
Carver currently attends Georgia Southern University and is earning his undergraduate degree in Sports Management.
From 2019-21, Carver worked in equipment management at Brewton-Parker College in Mount Vernon, Georgia. Since 2021, he has served as an Equipment Manager for the Georgia Southern Women's Soccer Team.
---