STATESBORO, Ga. – South Georgia Tormenta FC defeated Young Harris College 3-1 today in the squad's final preseason test of 2022. It was a fast-paced and physical match at Erk Russell Park against a hard-pressing Young Harris side, but a brace from a Tormenta FC trialist secured the home side's win.
"First and foremost, I want to give a massive credit to Young Harris," TFC Head Coach Ian Cameron said. "They're a stellar Division II program, and they're one of the best college programs of all divisions in the country. We knew that putting them a week before, the physicality in which they want to play simulates what we face in USL League One."
"There will always be adversity. There was one moment in the first half with the own goal , and they didn't freak out. I was pleased to see that they kept on playing their football and got two good goals at the end of the first half."

Ian Cameron, Tormenta FC Head Coach
Young Harris took the lead in the 25th minute after an own goal slipped past goalkeeper Pablo Jara at a tight angle. Shortly after, midfielder Gabriel Cabral nearly tied the match with a shot on goal.
In the 34th minute, a Tormenta FC trialist found Chris Heckenberg's pass inside the box and evened the scoreline with a shot to the back of the net. Just four minutes later, the same trialist fired a powerful shot from the top of the 18-yard box and scored to pull Tormenta FC ahead 2-1.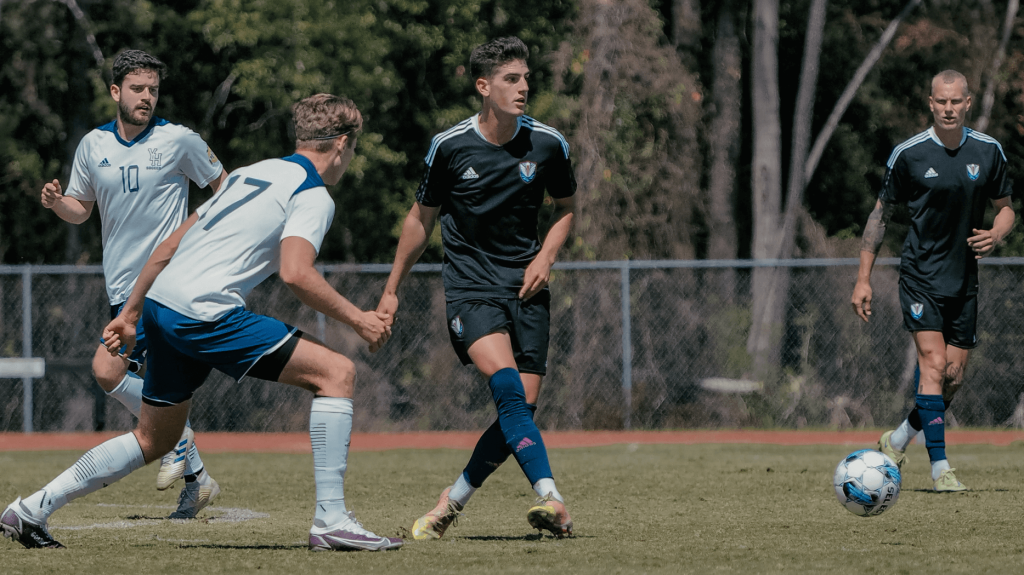 South Georgia held off Young Harris throughout the second half and finally netted a third goal via another trialist, bringing the final score to 3-1. The team now turns its eyes toward April 2 and looks to defeat North Carolina FC in its 2022 USL League One home opener.
Tormenta FC is excited for a historic 2022 as it transitions from Erk Russell Park to Tormenta Stadium. Supporters can now purchase season memberships in advance to guarantee their spot at every home match, available with 12-month payment plans. The club also offers Flex Ticket packages which include ten General Admission or Storm Zone 1 (VIP) tickets redeemable at any regular-season home match.
NEXT MATCH:
Tormenta FC kicks off its 30-game regular season at home on April 2, versus North Carolina FC, followed by a consecutive home match against Union Omaha on Saturday, Apr. 16.
The club is offering a special package for its historic seventh home opener: Buy four General Admission tickets for the April 2 match and receive four TFC seat cushions, sponsored by Kids World.