STATESBORO, Ga. – Entering their sixth season of play, South Georgia Tormenta FC 2 debuts this Friday, May 13, at Erk Russell Park at 7:30 p.m. ET as they face Tennessee SC for the first time in club history.
Tormenta FC 2 was ranked eighth across the nation in USL League Two's Kickoff Top 25. Playing in arguably one of the most competitive division, the South Central Division, TFC 2 looks to once again make a playoff run and fight for the League Two title.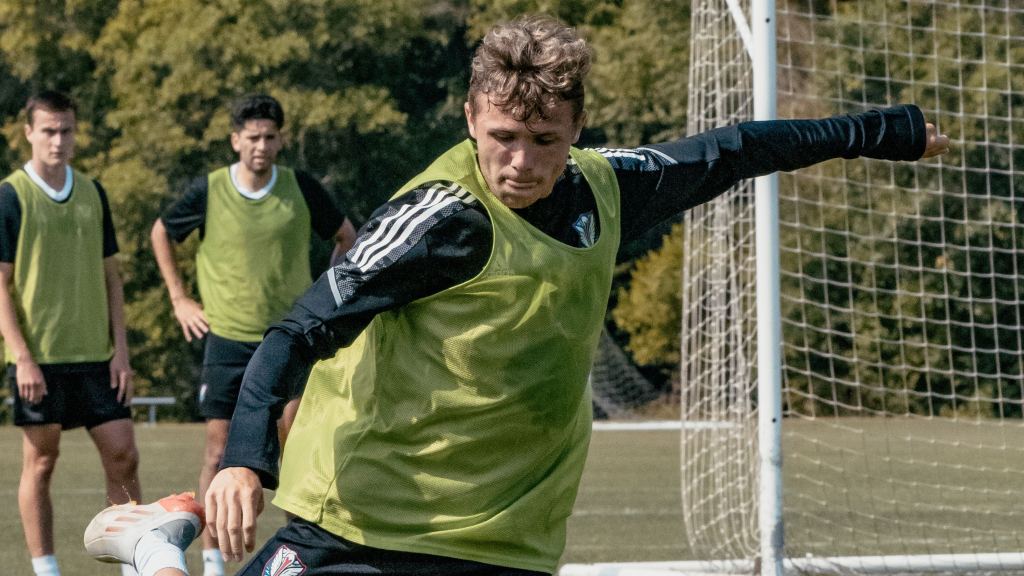 "We are excited for the upcoming season, it was a bit frustrating the way last season ended," TFC 2 forward Alexis Ledoux commented. "We are on a mission to make sure that does not happen again. It is always an honor to represent Tormenta FC. I want to help the team in any way that I can; I know what it is like to put on the Tormenta FC colors, and I will always preach the Tormenta way to my new teammates.
"The standards will be taken up a level from last year. The team is ready to challenge ourselves every day to get better and give a show every game this year. Something that really motivates us is giving Statesboro its first win at home in 2022. We want to win on Saturday for Statesboro."

Alexis Ledoux, Tormenta FC 2 Forward
Tormenta FC 2's success in League Two is unmatchable. The South Georgia team has made several playoff pushes and is one of the best teams in the nation. With a strong core of returners, TFC 2 has also added several players with amateur experience, including USL League Two champion Holden Trent and former Mississippi Brilla star Jalen James, among other promising stars.
On Saturday, Tennessee SC will debut in USL League Two hoping to bring back a win in their inaugural game; however, TFC 2 has one result in mind: a win.
South Georgia's pre-professional soccer team, Tormenta FC 2, has helped nearly 50 players achieve their professional dreams since 2015. TFC 2 finished its season as champion of the Deep South Division in 2018 before making a run to the League Two Semifinals for the first time in club history in 2019. In 2021, Tormenta FC 2 finished the season with a 12-4-1 overall record (10-3-1 in the regular season), qualifying for the League Two Playoffs for a third straight season.
HOW TO WATCH/FOLLOW:
Fans not able to make it to Saturday's match can stream the match on Tormenta FC's Twitch channel.
For live updates and highlights throughout the match, fans can follow Tormenta FC 2 on Twitter.