STATESBORO, Ga. – South Georgia Tormenta FC 2 opened its 2022 USL League Two season tonight against a new face, the Tennessee Soccer Club, at Erk Russell Park. Despite dominating the match, Tormenta FC 2 came out with a final score of 1-1 versus the Tennessee side.

Getting right back into the swing of things, midfielder Alexis Ledoux scored tonight's first goal in the 13th minute after scoring five goals for TFC 2 last season. Newcomer JC Ngando assisted Ledoux in his first match in the Blue and Magenta. Then after three more shots on goal from Tormenta FC 2, Tennessee SC evened up the score with a goal in the 38th minute.

TFC 2 went into the second half looking to double their score. Newly-signed Mutaya Mwape showed his skill and experience in part two with several close thrillers.
Notably, Tormenta FC Academy star Tristan DeLoach made a fighting effort and shot on goal in the 87th minute in hopes of turning the scoreline in TFC 2's favor, but it was handled by the Tennessee keeper.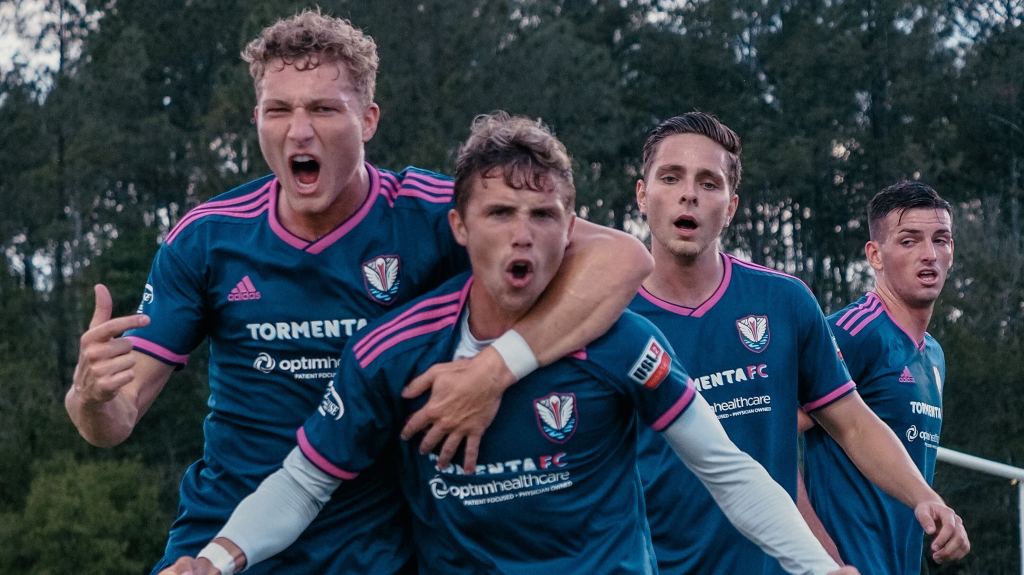 Tormenta FC 2 kept the ball in the visitor's territory for much of the game and recorded 15 shots throughout the match, but ultimately drew even with Tennessee 1-1.
Tonight's Player of the Match presented by Galactic Comics and Games is team Captain and midfielder Henry Sach who opened up the midfield tonight to guide TFC 2 to its first point of 2022.
UPCOMING:
Tormenta FC 2 now has a quick turnaround to Tuesday, May 17, as they host East Atlanta FC at 7:30 P.M. ET from Erk Russell Park.