Keira Dawley has signed to play her college soccer at North Greenville University. Dawley has spent one year with the Tormenta FC Academy and will be graduating in May of 2024 before she joins the Crusaders.
The North Greenville Crusaders play at the Division 2 level and finished their season with an 11-5-2 record going unbeaten in the Southwest division of the Conference Carolinas.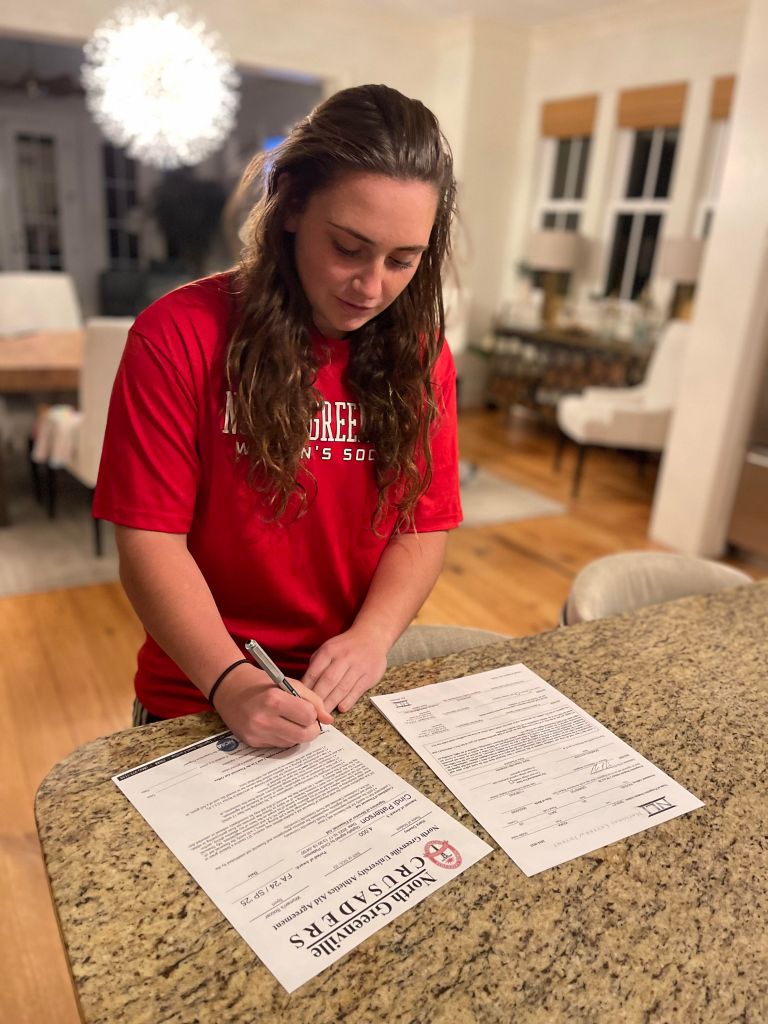 Camryn Hampton signed to play Division 1 soccer for Stetson University who compete in the ASUN Conference. Hampton has spent eight years in the Tormenta FC Academy graduating in May before she enters her freshman season with the Hatters.
The Stetson University Hatters based in DeLand, Florida are coming off a 3-12-3 season having played other division one programs such as Eastern Kentucky University, Jacksonville University, and the University of Florida.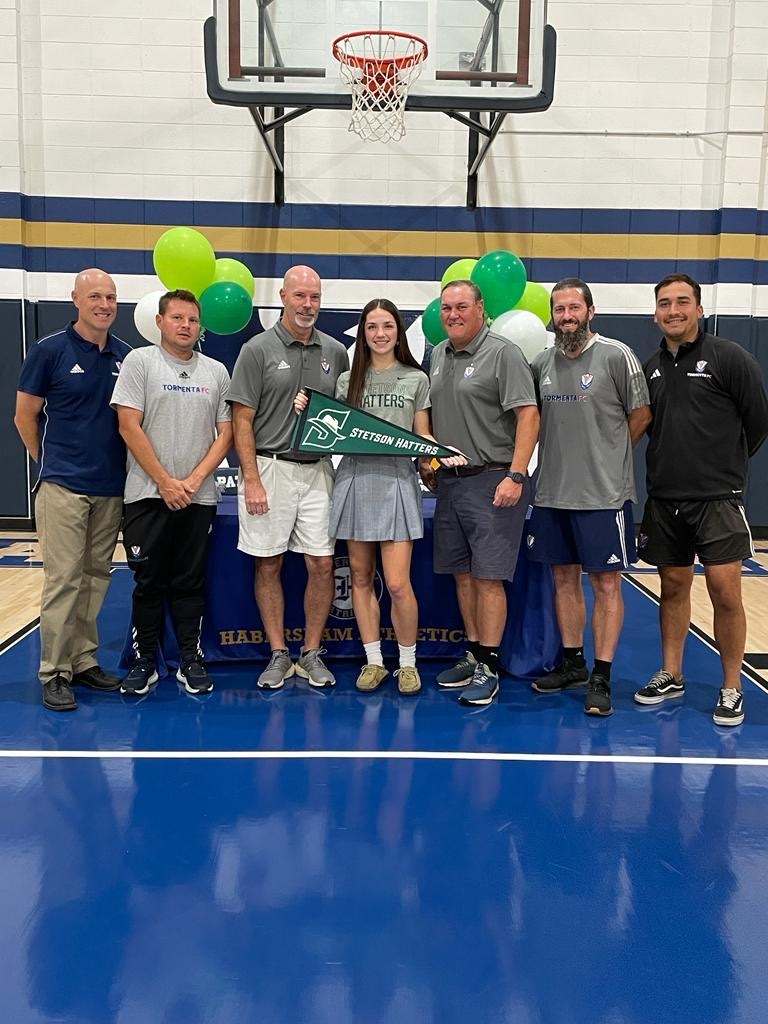 Trinity Grace Maxwell has signed to play for the Carolina University Bruins who compete in the National Christian College Athletics Association. Maxwell has spent two years in the Tormenta Academy leading up to her graduation in May.
The Bruins are 9-5-1 this season and at the moment are competing in the NCCAA South Region Championship game. The Bruins have already defeated Regent University and will be playing Columbia International University in the final.