STATESBORO, Ga – South Georgia Tormenta FC announces the addition of Georgia State University midfielder Emily Burke to its 2022 USL W League roster, pending league and federation approval. Burke joins a talented roster with hopes of a championship run in the inaugural W League season.
In 2021, Burke played 18 games and started in 13 for the Panthers, accumulating 1,221 minutes and one goal scored against the University of Georgia. Burke played a crucial role in helping the Panthers earn a 9-4-7 record in 2021.
"Emily is a hard-working interior midfielder who can cover some ground and break up the play. She is fearless and is not afraid to do all the hard work that goes mostly unnoticed. Burke is great at winning her battles and keeping the ball with her team at the change of possession."

Jim Robbins, Head Coach
"She keeps things simple and plays within herself on the attacking side of the ball," Robbins said. "We need all these important qualities in our team if we are going to be successful this summer and play as a team at the highest level."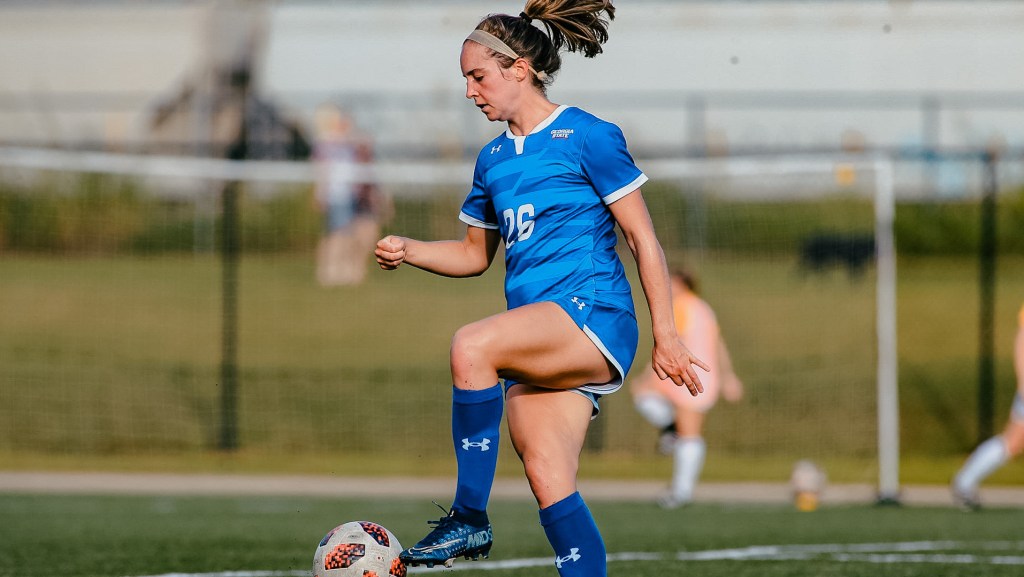 In 2020, Burke anchored the Georgia State midfield, helping lead the Panthers to a historic 10-3-2 season.
Prior to Georgia State, Burke attended Southeast High School where she led the team to a 2017 National Cup XVI U-19 Women's Division Championship. Burke also played club soccer for the Pittsburgh Riverhounds RDA ECNL.
"I am so excited to be a part of Tormenta FC's first USL W team. With all the high-level players on our team, I am looking forward to bringing home the first USL women's championship to Statesboro. Can't wait to see you all this summer and please come out and show your support!"

Emily Burke, Tormenta FC Midfielder
In June of 2021, Tormenta FC was named a founding member of the USL W League, an elite pre-professional pathway for women looking to build their careers both on and off the pitch. For two decades between 1995 and 2015, the W League saw some of the biggest names past and present in the sport compete on the field, and this new era will build on the legacy of its predecessor. In alignment with the USL League Two season, the W League will kick off in May and end with the W League Playoffs and W League Final in late July.
To stay up to date on Tormenta FC's new women's team, fans can follow Tormenta Women on Twitter, Facebook and Instagram. To learn more about the USL W League, visit USLWLeague.com or follow the W League on Twitter at @USLWLeague.