STATESBORO, Ga – South Georgia Tormenta FC continues to build its USL W League roster, adding Jaida Nyby, Camryn Scully, Abigail Wolf and Jenae Packard to its inaugural 2022 W League roster, pending league and federation approval. Scully and Wolf helped anchor the Pacific backline and will now anchor Tormenta FC's defensive line while Packard and Nyby bring their talents to the W League midfield.
Nyby, a native of Eugene, Oregon, has played every game since her arrival with Pacific. In 2021, Nyby played 31 games, scoring five goals and tallying four assists. Nyby totaled 2,412 minutes and helped the Tigers to a 10-6-3 record.
"Jaida is extremely technical and can do almost anything with the ball at her feet. She is also very dynamic and covers a lot of fields when she plays. She is one of those players who is always around the ball and who always wants the ball at her feet."

Jim Robbins, Tormenta FC W League Head Coach
"Jaida is fully capable of making runs from deep-lying midfielder positions or she can just play up front and score goals," Robbins said. "She will be another attacking threat who will be tough to defend."
Prior to Pacific, Nyby attended Concordia University where she earned Second Team All-Great Northwest Athletic Conference honors and a spot on the WPSL Western Region-Northwest All-Conference Team.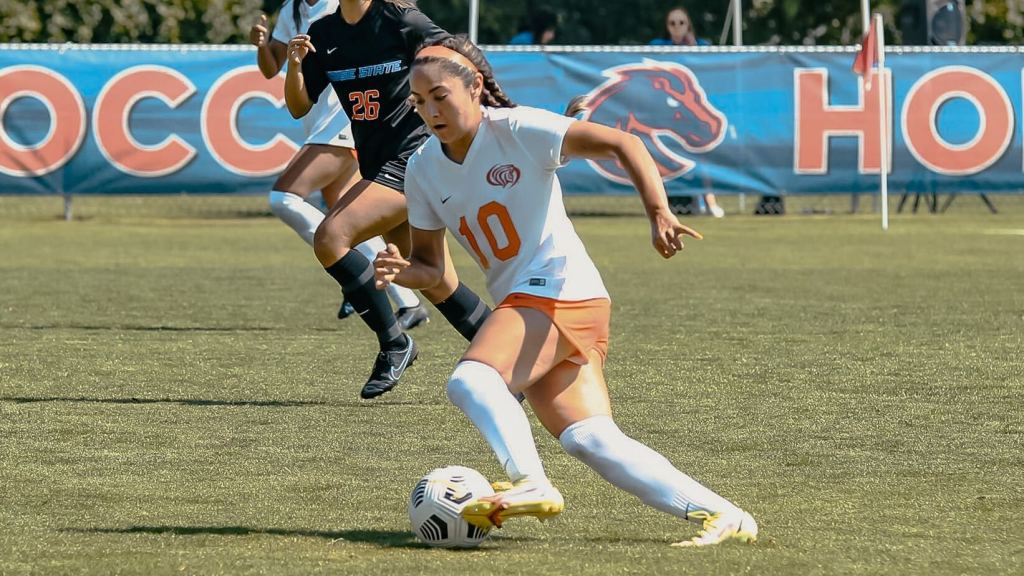 Camryn Scully needed no time to adapt to the collegiate playstyle and started every game for the Tigers during her four years with the program. The defender played 68 games in four years for the University of the Pacific.
"Camryn has everything that you need to be a successful center back at the highest levels of the women's game in this country. She is extremely poised on the ball, she makes excellent decisions in the build-up, and she is a confident leader and organizer."

Jim Robbins, Tormenta FC W League Head Coach
"Camryn's experience at the NCAA DI level is unmatched as she has started and played almost every minute in close to 70 games in her college career, in a very difficult conference," Robbins said. "We will use her extensive experience as the cornerstone of our defensive unit this summer."
In 2021, Scully helped the Tigers have their best season in 12 years, and because of her performances, Scully was named to the WCC Honorable team. In 2021, started all 19 games for the University of the Pacific, tallying a total of 1755 minutes played.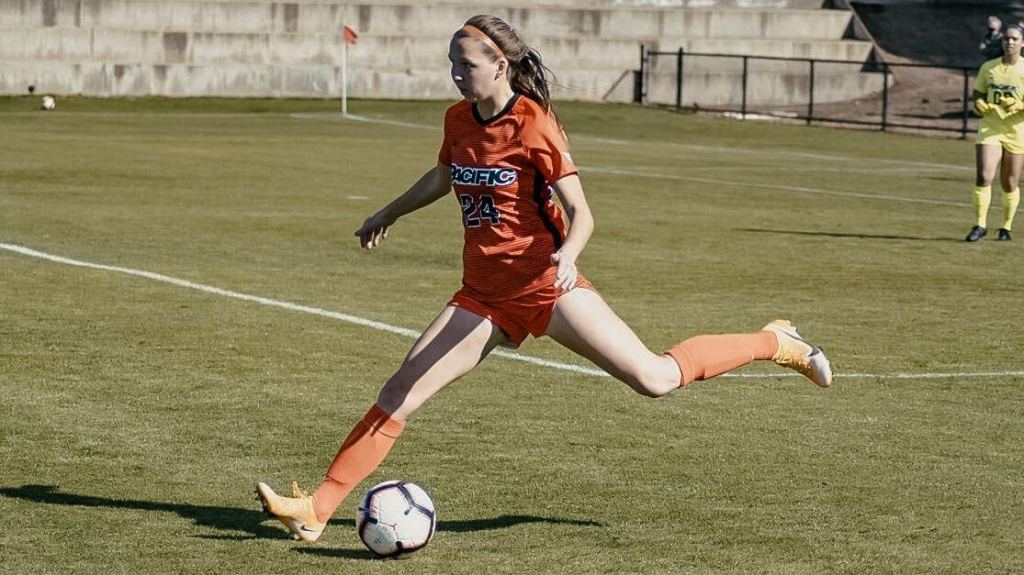 Abigail Wolf wasted no time in becoming the starting left-back for the University of the Pacific as her freshman year campaign saw her play and start all 18 games; the trend continued and throughout her remaining three seasons with the Pacific Tigers, her numbers only increased. Wolf comes to Tormenta with 67 collegiate games under her belt, proven experience, and leadership.
"Abby is a dynamic outside back who can play either on the right or the left," Head Coach Jim Robbins commented. "She is very technical and she can get forward and support that attack each and every time. She is an excellent 1v1 defender, and she is always dangerous when she goes forward.
"Abby is the picture of what the modern attacking back looks like in the women's game. She is a great addition to our team and I am confident that our system and style of play will continue to bring out the best in her and showcase all her abilities to the fullest."

Jim Robbins, Tormenta FC W League Head Coach
Wolf's 2021 campaign with the Pacific Tigers saw her lead the team to a 10-6-3 record as she started all 19 games and helped assist twice. Wolf's physical condition was tested throughout the season as she would often play every minute of the games and even played 110 minutes against UC Santa Barbara.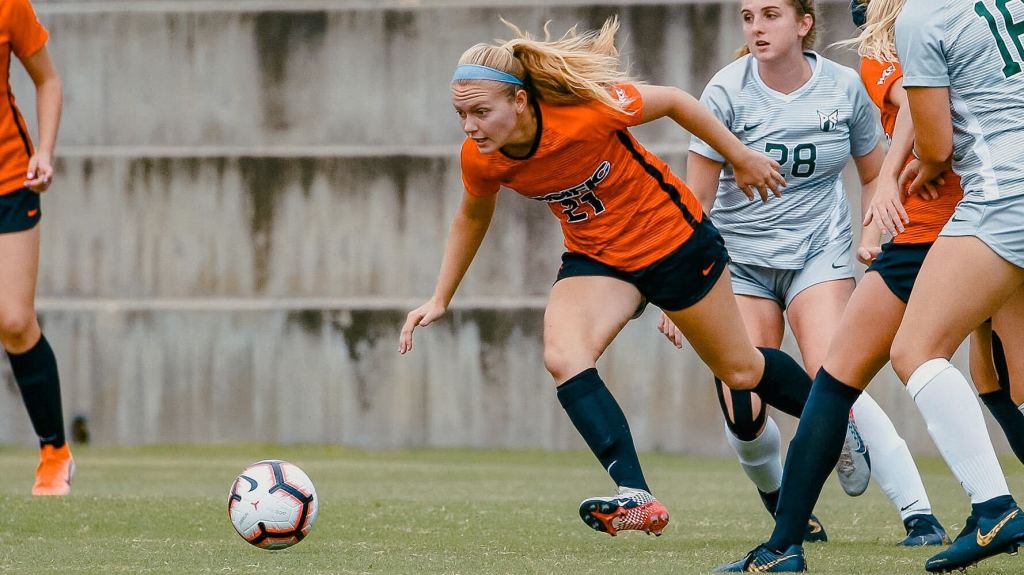 Packard made an immediate impact at the University of the Pacific as she started 16 of the 17 games played her freshman year. Packard's playtime continued to increase throughout the next three seasons, she appeared in 48 games the following three years.
"Janae defines what it means to be a deep lying midfielder in our system," Tormenta FC Head Coach Jim Robbins commented. "She is excellent in maintaining possession and building the game up from the back. She can play in 360 degrees and she has the vision and technical ability to make all the correct passes at the correct time."
"Jenae knows when to go forward to help the attack and when to stay and play as a deep pivot to help change the point of attack. She will bring a ton of experience and high level play to our deep lying midfielder group as we build our team around that critical position."

Jim Robbins, Tormenta FC W League Head Coach
In 2021, Packard started all 19 games for the Pacific Tigers totaling 1,589 minutes for the season and was able to help her team with a goal and assisted three times. Packard led the Pacific TIgers to a 10-6-3 record in 2021 helping the pacific Tigers record one of their best seasons.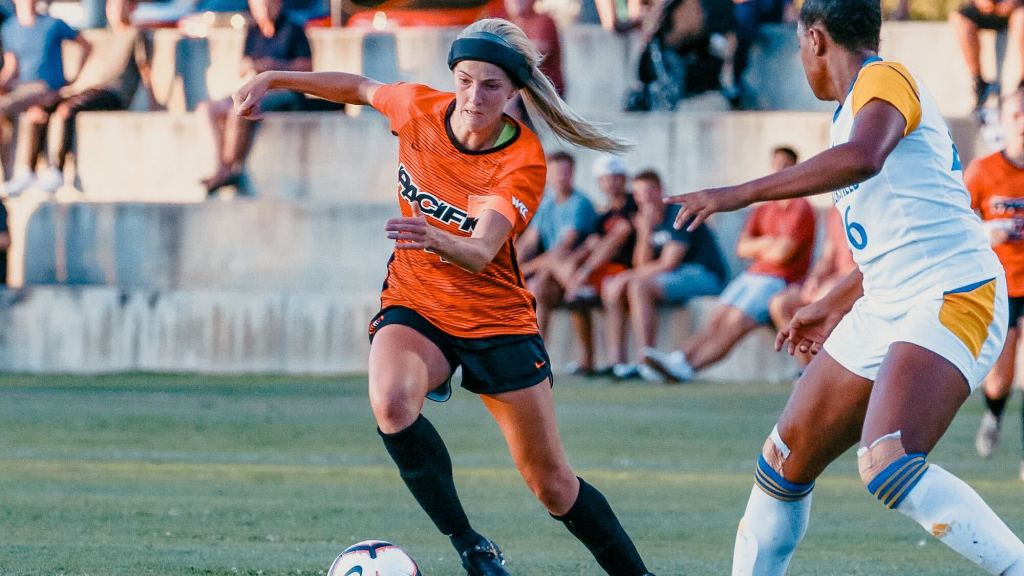 In June of 2021, Tormenta FC was named a founding member of the USL W League, an elite pre-professional pathway for women looking to build their careers both on and off the pitch. For two decades between 1995 and 2015, the W League saw some of the biggest names past and present in the sport compete on the field, and this new era will build on the legacy of its predecessor. In alignment with the USL League Two season, the W League will kick off in May and end with the W League Playoffs and W League Final in late July.
To stay up to date on Tormenta FC's new women's team, fans can follow Tormenta Women on Twitter, Facebook and Instagram. To learn more about the USL W League, visit USLWLeague.com or follow the W League on Twitter at @USLWLeague.