STATESBORO, Ga. – South Georgia Tormenta FC's USL W League team opened up its inaugural season tonight at Erk Russell Park, taking on a familiar face for the club, the SC United Bantams. It was an electric atmosphere as Tormenta FC created history, holding off the Bantams to secure its first clean sheet and first point of the season with a final score of 0-0.

Tonight saw quality chances and build-up from the women of Tormenta FC with numerous runs and plays within the Bantams' half. Overall, Tormenta FC recorded six shots with two on goal, also earning six corner kick opportunities. South Georgia showed incredible fight and energy tonight, battling until the final whistle and nearly scoring a goal in extra time.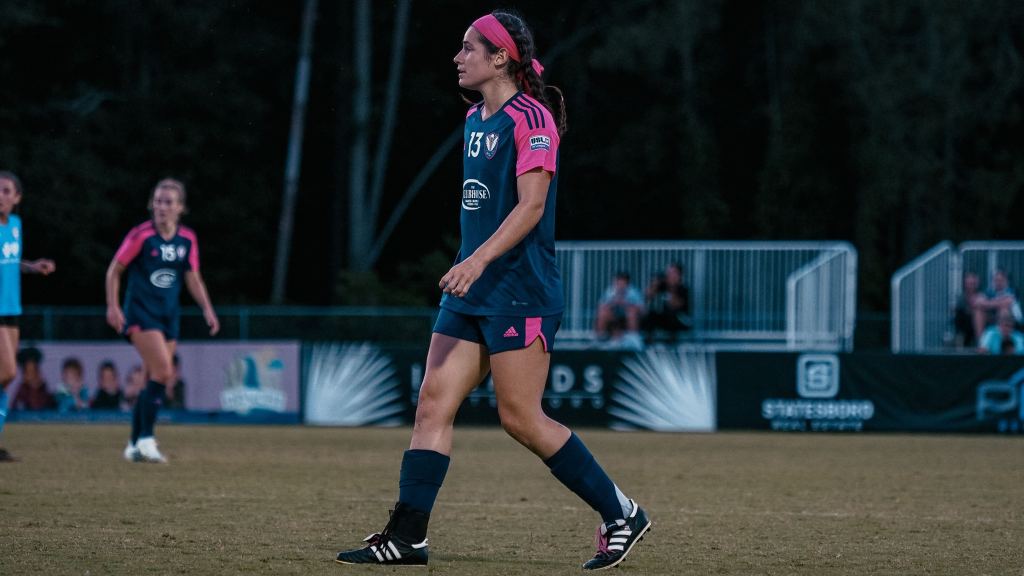 Tormenta FC looked cohesive on the field tonight, despite only being together in training for a week. There is inevitable chemistry building already, due to numerous teammates having already played together in TFC Academy or at their respective college programs. With tonight's performance, Tormenta FC will surely be a team to be reckoned with in the South Central Division.

Tonight's Player of the Match presented by Galactic Comics and Games is midfielder Kelly Giddes whose attacking mindset was crucial tonight. Giddes excelled at playing balls behind the Bantams' defense and finding opportunities for TFC forwards to make runs and score. Giddes will surely be a player to watch throughout the 2022 W League season.
UPCOMING:
Tormenta FC W League will now hit the road and travel to take on Tennessee Soccer Club in Franklin, Tennessee. There will be no live stream for this match, so make sure to follow Tormenta FC W League on Twitter for live updates.