STATESBORO, Ga. – South Georgia Tormenta FC's USL W League team visits Tennessee SC this Wednesday, May 18, at 8:30 p.m. ET at Ravenwood High School Stadium. Following its USL W League debut resulting in a scoreless draw, Tormenta FC seeks its first win of the season on the road.
Tormenta FC is set to compete in the USL W League South Central Division, facing familiar League One and League Two clubs like Chattanooga Red Wolves SC, Peachtree City MOBA, SC United Bantams and Southern Soccer Academy, as well as new opponents like Tennessee Soccer Club.
South Georgia opened up its inaugural season at Erk Russell Park this past Saturday. Tormenta FC took on SC United Bantams in an 0-0 draw in front of an electric atmosphere as Tormenta FC created history, holding off the Bantams to secure its first clean sheet and first point of the season.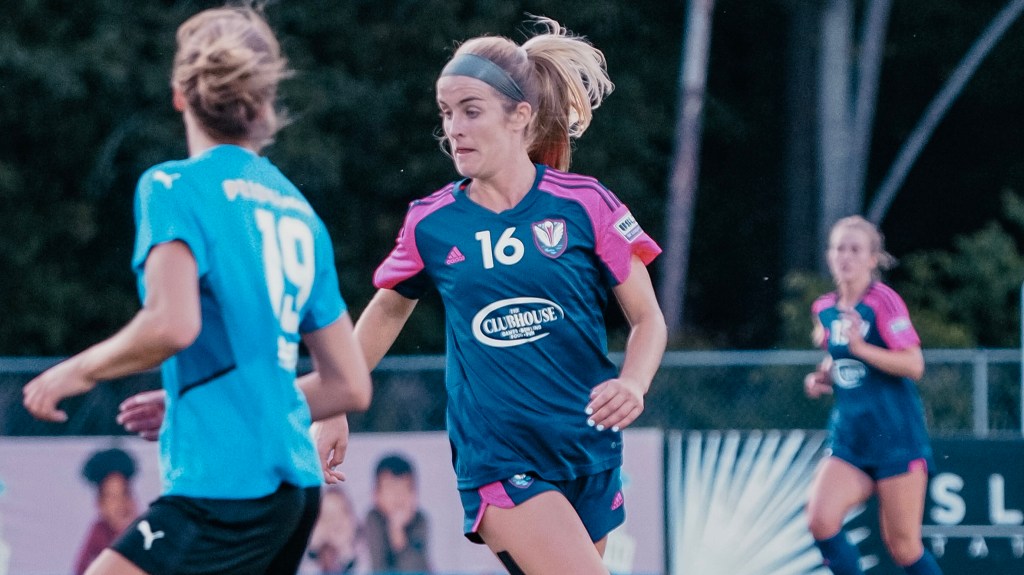 Wednesday's match will mark Tennessee SC's inaugural W League game as they hope to start off their season with a win. South Georgia will count with their 18-player roster available for Wednesday's match.
In June of 2021, Tormenta FC was named a founding member of the USL W League, an elite pre-professional pathway for women looking to build their careers both on and off the pitch. For two decades between 1995 and 2015, the W League saw some of the biggest names past and present in the sport compete on the field, and this new era will build on the legacy of its predecessor. In alignment with the USL League Two season, the W League will kick off in May and end with the W League Playoffs and W League Final in late July.
To stay up to date on Tormenta FC's new women's team, fans can follow Tormenta Women on Twitter, Facebook and Instagram. To learn more about the USL W League, visit USLWLeague.com or follow the W League on Twitter at @USLWLeague.