STATESBORO, Ga. – South Georgia Tormenta FC's USL W League team made history tonight with its first-ever win, defeating Tennessee SC 2-0 on the road. English forward Amy Andrews scored a brace to help Tormenta FC earn its first three-point result.
Notably, Tormenta FC's Elis Nemtsov, Amy Andrews, Emily Burke, Cameryn Scully, Abigail Wolf and Jenae Packard all made their first starts and debuts with the club and were game-changers throughout the midfield and attack.
Tormenta FC racked up chances throughout the entire first half, including a period of hard press with five shots in six minutes. The women of Tormenta FC did well to keep the ball in Tennessee's half and to control possession throughout. The backline also excelled, helping goalkeeper Sydney Martinez by keeping Tennessee out of the scoring area with no shots on goal in the first half from the home side.
Tormenta FC entered the second half with three points on the mind. Martinez was given a chance to show out between the sticks and made numerous saves to keep Tormenta FC's second consecutive clean sheet. As Tennessee began to control more of the possession, Tormenta FC looked for success on the counterattack.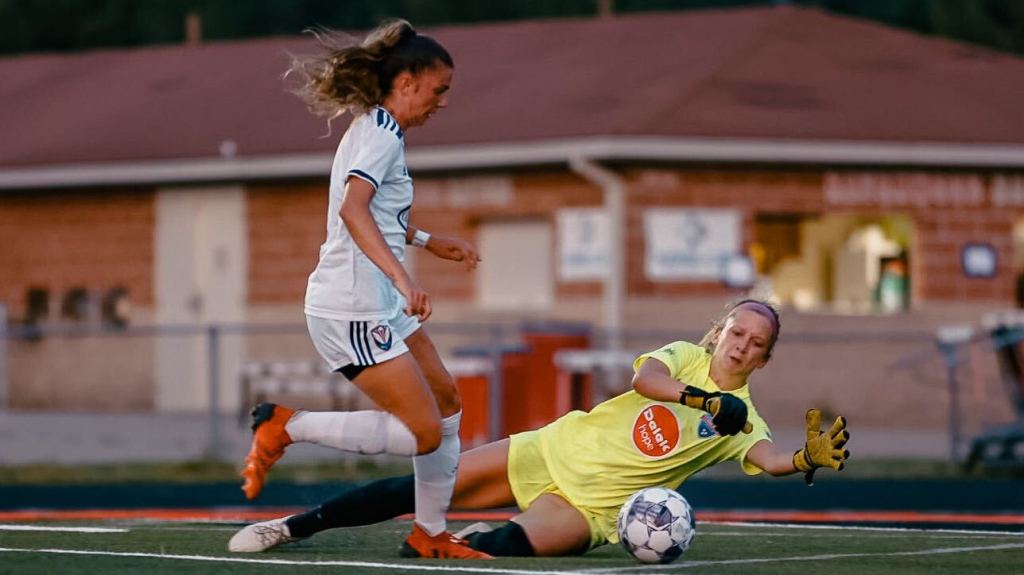 Finally, in the 77th minute, Tormenta FC broke through and scored its first goal in team history. After a run into the box, Isabella Gutierrez was taken down and earned a penalty kick which Amy Andrews stood over. Andrews shot straight to the keeper who mishandled the ball, and the English forward persisted to bring the score to 1-0.
Just before the final whistle, Andrews secured herself a brace with a beautiful volley off of a corner by Hannah Farmer. Andrews' brace brought the final score to 2-0 to secure Tormenta FC's first-ever USL W League win.

Tonight's Player of the Match presented by Galactic Comics and Games is Jenae Packard, who impressed during her club debut tonight. Packard was an unstoppable force in the midfield, and her vision and creativity made all the difference for Tormenta FC to earn its first win tonight.
UPCOMING
This Sunday, Tormenta FC returns home to host Peachtree City MOBA on May 22, at 7:30 p.m. ET.