STATESBORO, Ga. – After a canceled match on Sunday, May 22 due to inclement weather, South Georgia Tormenta FC has rescheduled its USL W League fixture versus Peachtree City MOBA to Thursday, June 2, at 4:00 p.m. ET at Erk Russell Park. Tormenta FC currently leads the W League South Central Division with four points and now looks for another winning result to solidify its lead.
Tormenta FC remains undefeated after obtaining a 2-2 draw at Southern Soccer Academy and obtaining its first win in team history against Tennessee SC. The game is part of a doubleheader, the first in club history. Tormenta FC looks for a winning result to solidify its lead and continue its undefeated streak.
Head Coach Jim Robbins will face his former team on Thursday after leading the Peachtree City's USL League Two team for two years. Robbins will also have a complete roster for the first time this Sunday with all players now settled successfully.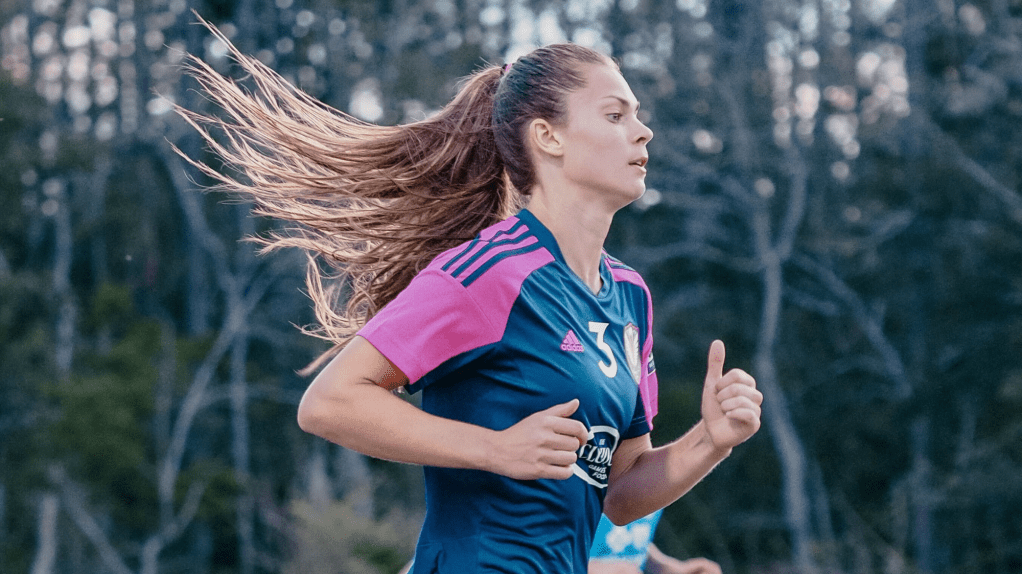 Last Friday, Tormenta FC obtained a 2-2 draw with Southern Soccer Academy on the road with forwards Amy Andrews and Ellis Nemstov scoring for South Georgia to help the squad earn a point on the road.
In the 43rd minute, forward Amy Andrews added her third goal of the season to put South Georgia in the lead 2-1. Andrews took control of the ball off a breakaway and beat the goalkeeper one-on-one with a high shot that the keeper just barely got a hand on.
Peachtree City made its W League debut at Southern Soccer Academy this past Tuesday in a 1-1 draw and will travel to Statesboro seeking a win. MOBA's lone goal was scored by Carlie Banks.
In June of 2021, Tormenta FC was named a founding member of the USL W League, an elite pre-professional pathway for women looking to build their careers both on and off the pitch. For two decades between 1995 and 2015, the W League saw some of the biggest names past and present in the sport compete on the field, and this new era will build on the legacy of its predecessor. In alignment with the USL League Two season, the W League will kick off in May and end with the W League Playoffs and W League Final in late July.
To stay up to date on Tormenta FC's new women's team, fans can follow Tormenta Women on Twitter, Facebook and Instagram. To learn more about the USL W League, visit USLWLeague.com or follow the W League on Twitter at @USLWLeague.
HOW TO WATCH & FOLLOW:
As this is a rescheduled match, tickets will only be available for walkup at the ticket gate on game day and not online. Tickets sold to the original May 22 match will be honored at the gate.
Fans not able to make it to the match can stream the match through Tormenta FC's Twitch channel. For live updates and highlights throughout the match, fans can follow Tormenta FC W League on Twitter.