STATESBORO, Ga. – South Georgia Tormenta FC's USL W League team took on Southern Soccer Academy tonight for the second time this season, finishing with a final score of 2-2 in a thrilling draw at Erk Russell Park.
It was an evenly-matched game between the two sides with fantastic opportunities from the two Georgia-based teams. Tonight's first chance came in the sixth minute from forward Amy Andrews, who was searching for her fourth goal of the season and continued to be a threat on the ball tonight. Following soon after was tonight's first shot on goal, recorded by local forward Allie Rathbun.
Goalkeeper Makenna Gottshalk got her first start in between the sticks tonight and made the most of the opportunity, recording numerous big saves and blocks throughout the match. After plenty of build-up between the two sides, the halftime whistle blew with nothing separating the two sides yet.
One minute into the second half, Tormenta FC's Emily Burke scored a stunning and unexpected goal from distance to put South Georgia in the lead.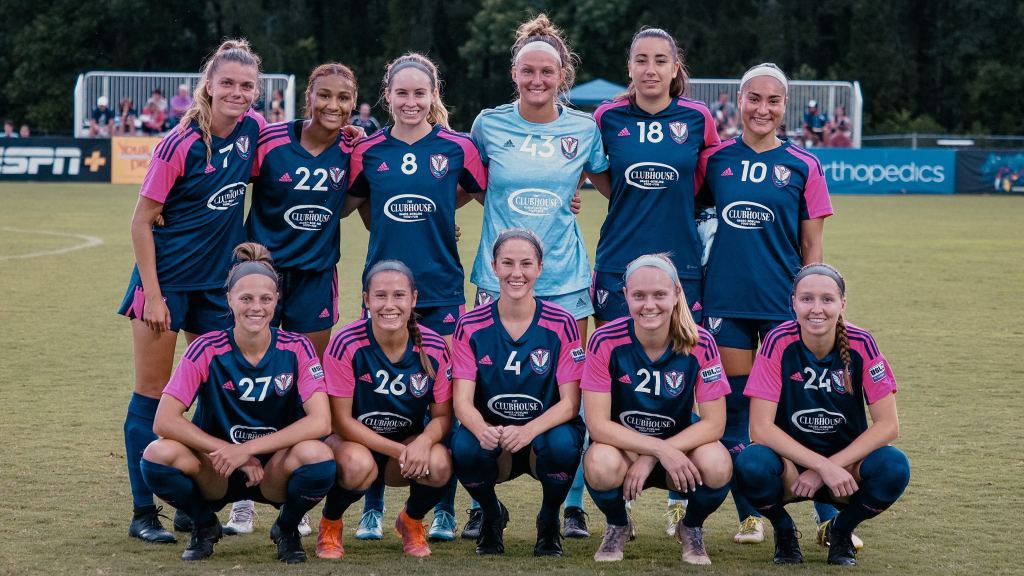 The two sides battled it out for a stretch, but SSA eventually evened up the score in the 62nd minute with a quick goal from the right that slid past Gottschalk into the left corner of the net. The away side then followed up with another goal in the 67th to bring the score to 1-2.
Down a goal, Tormenta FC continued pushing, and in the 77th minute, Elis Nemtstov was taken down outside the right corner of the 18-yard box, earning a free kick, which Isabella Gutierrez stood over. Gutierrez knew what needed to be done and fired the ball up and over the SSA keeper to tie up the match 2-2.

Tonight's Player of the Match presented by Galactic Comics and Games is goalkeeper Makenna Gottschalk, who showed off her shot-stopping abilities and resilience. The New Mexico State goalkeeper made great judgment calls tonight and knew when to come off her line to break up potential attacks.
To stay up to date on Tormenta FC's new women's team, fans can follow Tormenta Women on Twitter, Facebook and Instagram. To learn more about the USL W League, visit USLWLeague.com or follow the W League on Twitter at @USLWLeague.
UPCOMING
Tormenta FC's W League squad now travels to face Chattanooga Red Wolves SC on Sunday, June 12, at 7:30 p.m. ET.