STATESBORO, Ga. – South Georgia Tormenta FC's eight-goal victory against SC United Bantams helped it clinch the USL W League's South Central Division title in its inaugural season. In an eight-goal thriller, Amy Andrews and Elis Nemtsov scored braces; Jenae Packard, Ella Owens, Kelly Giddes and Bridget Schuler contributed with a goal each.
As both teams applied pressure early on, Tormenta FC's Sydney Martinez continued to protect the goal. In the 24th minute, the Bantams nearly had the first goal of the night; however, Martinez's crucial save helped South Georgia remain level.
In the 37th minute, Andrews scored her 15th goal of the season on a monumental night for Tormenta FC. After a nice pass by Nyby, Andrews fought through defenders with a clear shot that flew past the goalkeeper.
Three minutes into the second half, Andrews continued to add to her goal sheet, Andrews scored her second consecutive brace, bringing the score to 2-0 with a straight run down the field and a powerful shot right over the goalkeeper's head.
Elis Nemtsov finished from a corner kick in the 50th minute after sending a bouncing ball past the opposition straight into the goal. Shortly after, she secured the team's fourth goal in six minutes with an assist from Nyby in the 53rd minute.
Nyby continued the momentum with her third assist, assisting fellow teammate Packard. A simple through ball allowed Packard to tap the ball in for a goal in the bottom left corner.
Debuting tonight, Ella Owens was able to score her first goal of the night on her first opportunity, minutes after entering the field.
Giddes had the seventh goal of the night after a great run that split two defenders resulting in an upper-left corner shot, leaving the keeper no chance.
Tormenta FC's Schuler secured the team's eighth and final goal of the night in the final minutes of the match, signifying an inaugural South Central Division title victory at Erk Russell Park.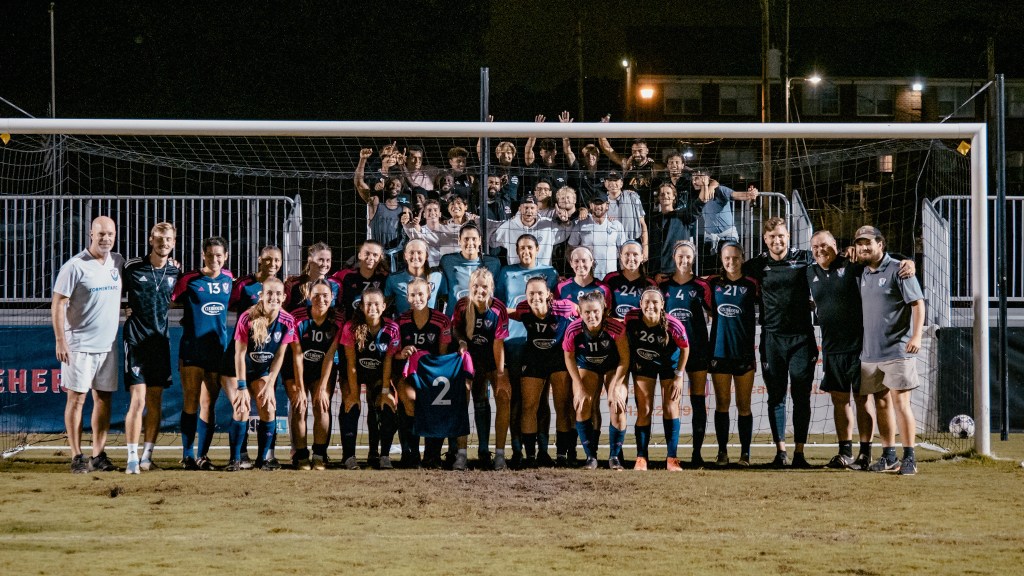 Tonight's Player of the Match, presented by Galactic Comics and Games, is Amy Andrews, who terrorized the Bantams' back line and bagged a brace. Andrews ends the 2022 W League regular season with 16 goals scored in 10 games played.
UPCOMING:
Tormenta FC's W League team now awaits its destiny in the USL W League Playoffs. Be on the lookout for more information regarding the playoff schedule by visiting USLWLeague.com.